Introduction:
Hi everyone. I had kept FOWLR for 5 years. Always loved and wanted to keep corals, so when i moved house it was time! Had some hiccups along the way, ( as you do before you come across this site! ) as i used my FOWLR set up, bio balls and tap water for top ups. With the more intense lighting, wasn't long before my phosphates and nitrates went thru the roof! So with a lot of question asking,research and patience the tank has been running for nearly four years now, and everything is going really well. So here it is:
System Objectives:
To create a healthy and happy mixed reef display thats a pleasure for everyone to watch and enjoy.
System Type:
Mixed reef, housing LPS, softies and clams. I like the "flowing" look of the corals, and the fish swimming around makes for a "lively" looking tank.
Display System:
Strike up Date:
April 2006.
Display Tank:
5x2x2 with a centre brace.
Display Lighting:
2 x 150W 20k MH on 11.00 am off 5.00pm. 2 x 40W T8 blue actinics on 8.00 am off 8.00 pm.
Stand:
Pine stand.
Hood:
Decorative border around top of tank.
Sump:
36"x16"x16".
Refugium:
N/A
Refugium Lighting:
N/A
Support systems:
System Water:
NSW
Display Water circulation:
Vortech MP 40
Return Pump:
2x EHIEM 5000LPH, 1x Aqua World 1500 LPH ( return from chiller ) this gives me 21 x flow.
Skimmer:
Reef Octopus Classic 800L.
Evaporation Top Up:
Manual, RO/DI water.
Chemical Support:
Calcium Addition:
kamoer
Magnesium Addition:
kamoer
Alkilinity Addition:
kamoer
Other Chemical Maintenance:
NP Redocing Bio-Pellets.
Phosban Reactor 150 running Rowaphos.
Phosban Reactor 150 running Rowacarbon.
Current Water Chemistry:
as of 17/11/13
Phosphates: 0.03
Alkalinity: 10.36 dkh Salifert
Calcium: 440 Salifert
Salinity / Specific Gravity: 1026 Refractometer
Magnesuim: 1350 Salifert
Nitrate: 0 ppm
Temperature: 25.2
PH 8.32( 11.00 am)
Livestock 20/11/13
1 x yellow tang
1 x purple tang
1 x chevron tang
1 x oblique lined dotty back
1 x blue tang
1 x mandarin
1 x blue devil damsel
1 x coral beauty
1 x mated pair ocellaris clowns
1 x humbug damsel
1 x flame angel
1 x potters angel
1 x flame hawk
1 x lawnmower blenny ( tank clown! )
1 x regal angel
1 x bangaii cardinals
1 x twin spot hogfish
1 x matted filefish
1 x copperband butterfly
Corals 20/11/13
Heaps of morphs
Heaps of zoos
2 x frogspawn
1 x rose bubble tip anenome
4 x rics
5 x hammer coral
Inverts
Trochus snails
Turbo snails
4 x strombus snails
2 x collector urchins
1 x mated pair coral banded shrimp
1 x redline shrimp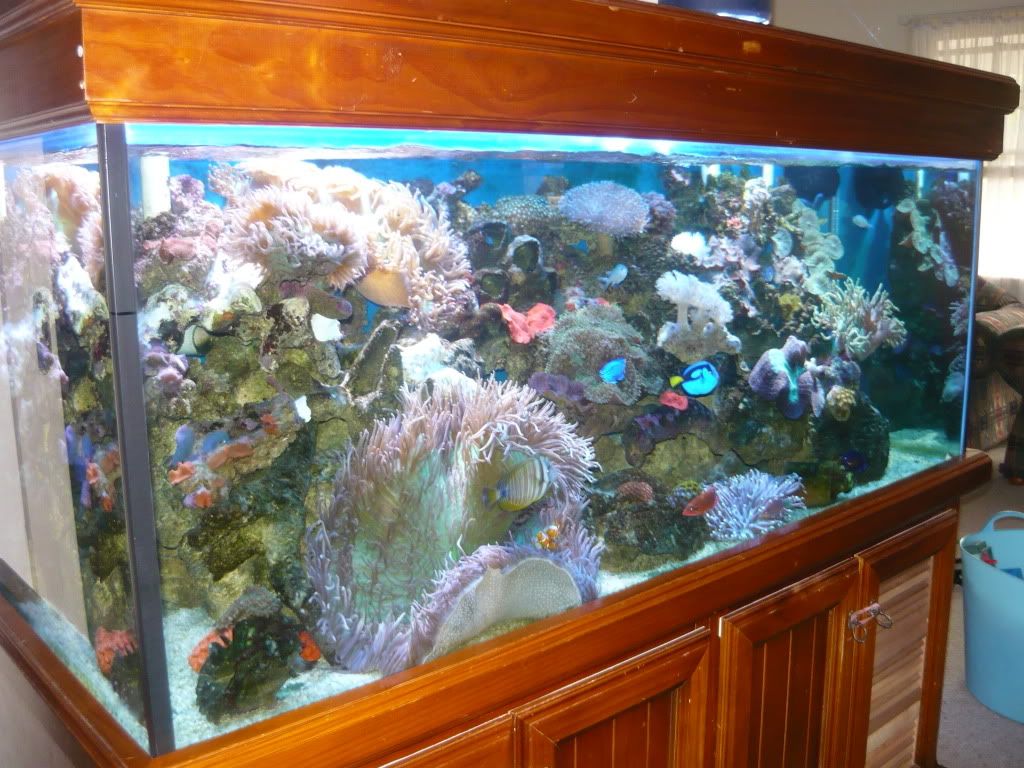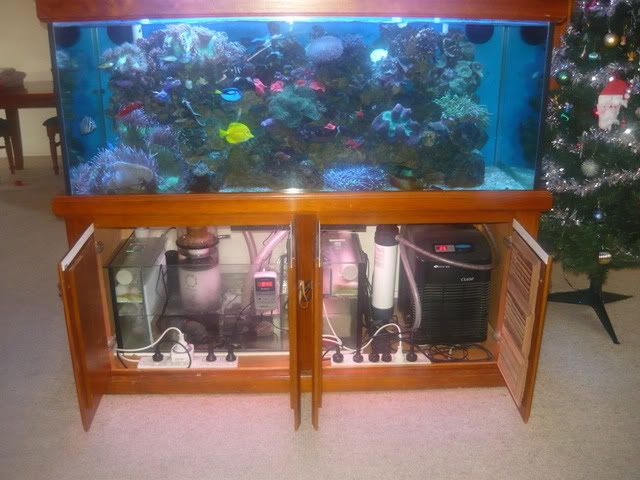 Ok now for some of the locals,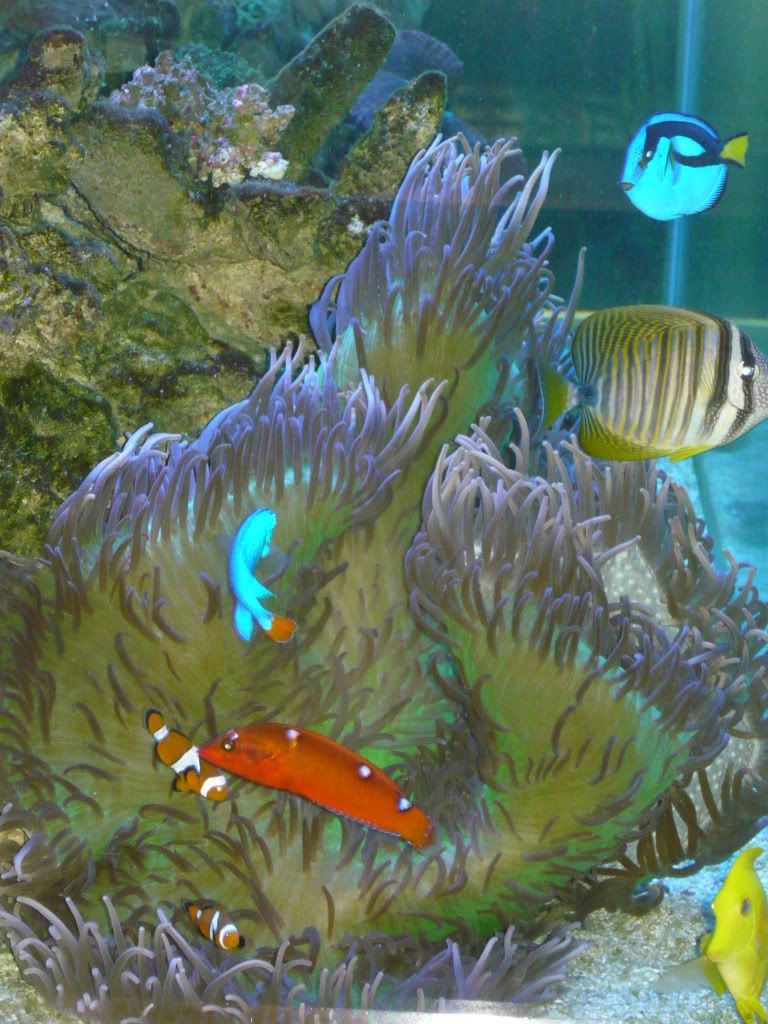 One of my favourites, cheeky flame hawk.