TOTY 2013!
TOTM December 2013
Previous Winner TOTM March 2007***Winner TOTY 2007***
This thread has been split, (Thanks Mr Miagi) you can view TOTY 2007 <a href="http://www.masa.asn.au/phpBB3/viewtopic.php?t=173348&highlight=T">HERE!!</a>
Let the upgrade begin!!
I am looking at re-using what I can. The new tank will sit in the same spot in my lounge room. It will be hard up against the wall at the back, due to space limitations. It will also go hard up against the wall on the left hand side, although it could be moved out off this wall if needed. It will be viewed from the front and right hand end. I was thinking all holes drilled through the bottom. Left hand rear weir or could be centred.
This means that I can re-use the Sola Tubes/skylight and Mh's. I will need to install one more Mh on the right hand side.
The current tank is 4' 7" x 18" x 20". The proposed new tank will be 6' x 28" x 28".
For my aqua scape I'm thinking something similar to Invincible's on RC, but reversed;
I like the idea of lots of free swimming space and plenty of open sandy areas. I don't think I'll put any additional live rock in or corals. In fact I have been reducing the number of corals and species down. I want to keep the rock work off of the back and sides to help flow and keep it as open as possible - even if that means reinforcing it with acrylic rods.
Lighting
I am very happy with my current setup and will keep it much the same. There are 2 x 150w Mh's with Reeflux 12,000k bulbs, 3 x 250mm Solatubes and a Reef Octopus twin T5 fitting with a Giesemann Actinic+ and Korallen-Zucht Fiji Purple bulbs.
Current lighting;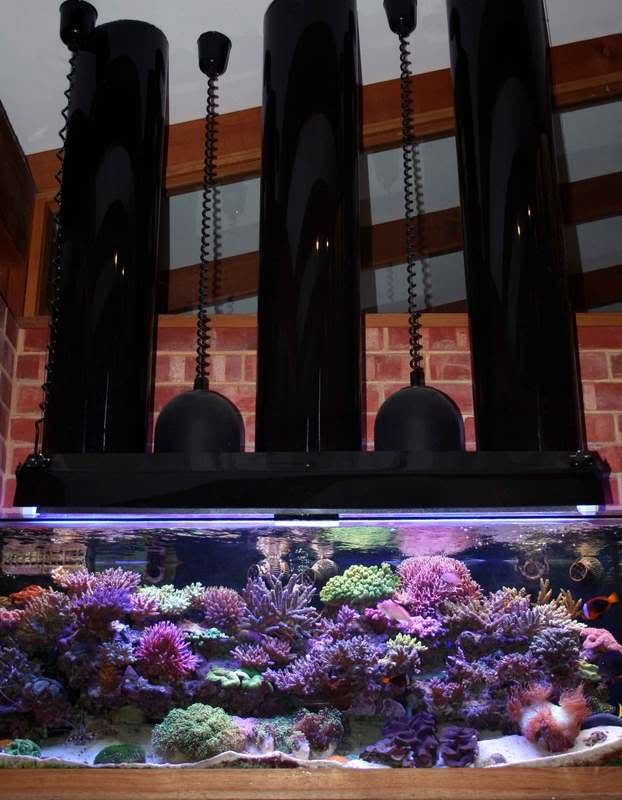 With the extra width of the new tank I am adding an additional, matching 150w Aqua One pendant light to the right hand side.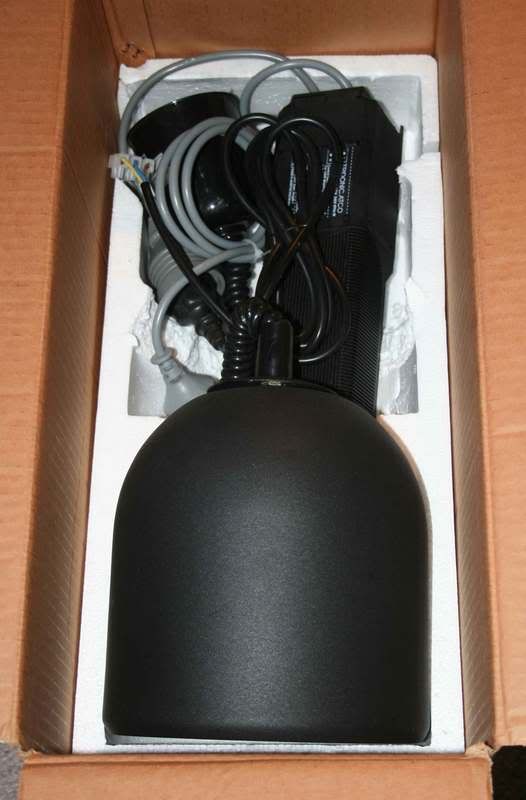 I just happened to find one my LFS was clearing out at a great price!
Rod.