This tank journal has been a long time coming, and I am on my third tank now. I started in the marine aquarium game some 18 months ago, and a lot has changed for me over that time.
I love reading all of the tank journals and look in amazement at some of the photography, aqua scaping and big bucks that people spend (you all must have good wives).
My first tank was a 48�x15�x28� from Dennison (Maryannes) that was for my wife as she wanted turtles. I had a nice turtle doc and other bits and bobs in the tank, but she didn�t look after them, RIP. After I tended to keeping the tank clean, and the turtles departed us, I decided that it was my turn to have what I want, and I convinced my darling wife that it wouldn�t cost that much to change over to Marine Aquarium (ha ha).
After spending about $3000 or more on the tank, I was away, and things were on the up and up. I was running two canister filters in the cabinet as I didn�t have much room. Cutting a long story short, we sold the house and the bloke who bought the house wanted the tank, but not the contents.
I was fortunate to come across a nice 6x2x2 with sump and fuge that a friend was selling, so into the next house it went (we are renting while our new house is being built). This was a beautiful set up, but I soon worked out that the power bill was not so beautiful, and I didn�t have as much time on my hands to care for and improve the tank.
It had to go (thinking of the new house with a pool, air con etc etc), so I was going to get out of the game all together, but my wife convinced me to buy a Red Sea Max tank.
All I can say is that I am converted, and would probably never consider buying anything bigger, but just buying more of them and positioning them throughout the house.
I purchased the max about 3 months ago, and positioned it next to the 6 footer, and slowly moved a few things across. Most of my fish had to go, and I only ended up keeping two fish from the 6 footer.
Here is what I have now �
The Max (she�s a beutie)
TC20 Chiller
Nikon D80 camera with 18-70 lens.
Manfrotto Tripod
And that�s it for equipment. I did have a Tunze Nanostream in the tank but it was old and making noise, and after checking it was actually broken. Tried fixing it, but it was buggered and beyond repair. I may get another at some stage.
Stock in the tank �
Fish
2 x Percula Clowns;
1 x Midas Blenny;
1 x Scooter Goby;
1 x Firetail Goby;
2 x Mandarins;
1 x Oyster Blenny.
Inverts
2 x Scarlet Shrimp;
2 x Peppermint Shrimp;
1 x Hitchhiker shrimp;
A whole stack of clean up crew.
1 x Darwin Clam
Corals
Goni�s
Turbestrea
Torch
Hammers,
Corilamorphs
Zoo�s
Fluffies
Bubble
Here are a few photo�s of my tank and occupants. For once, I am happy with my own aqua scaping.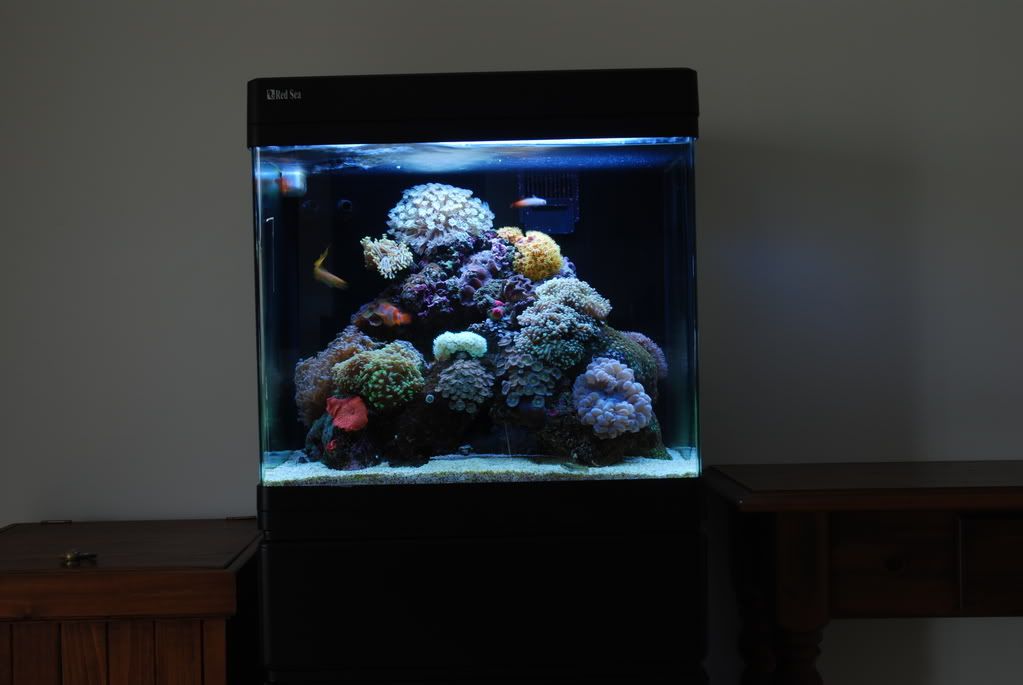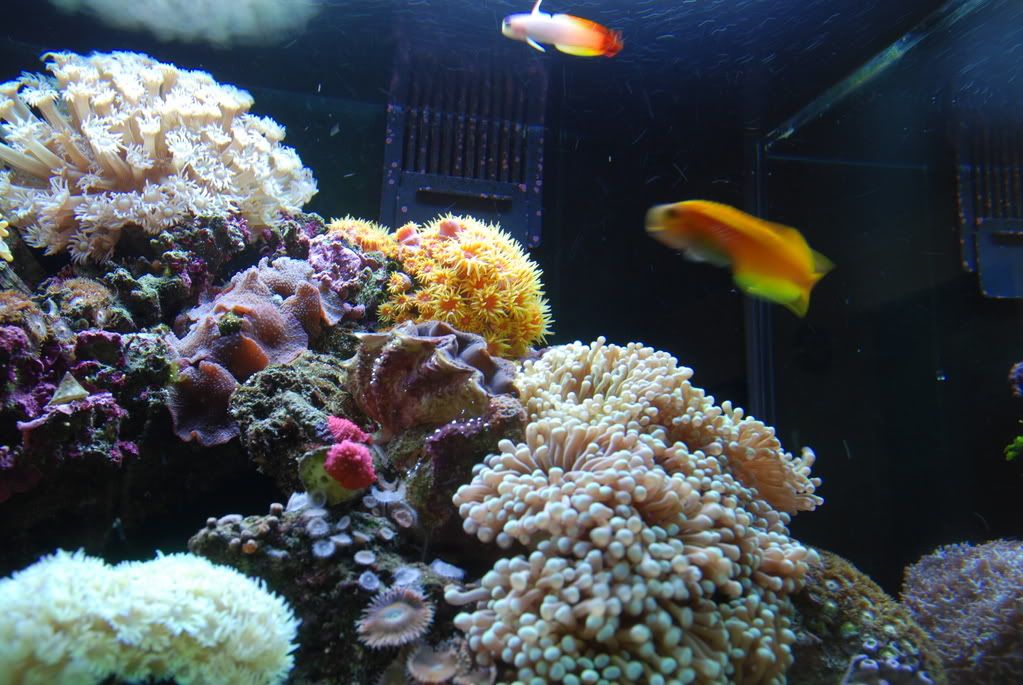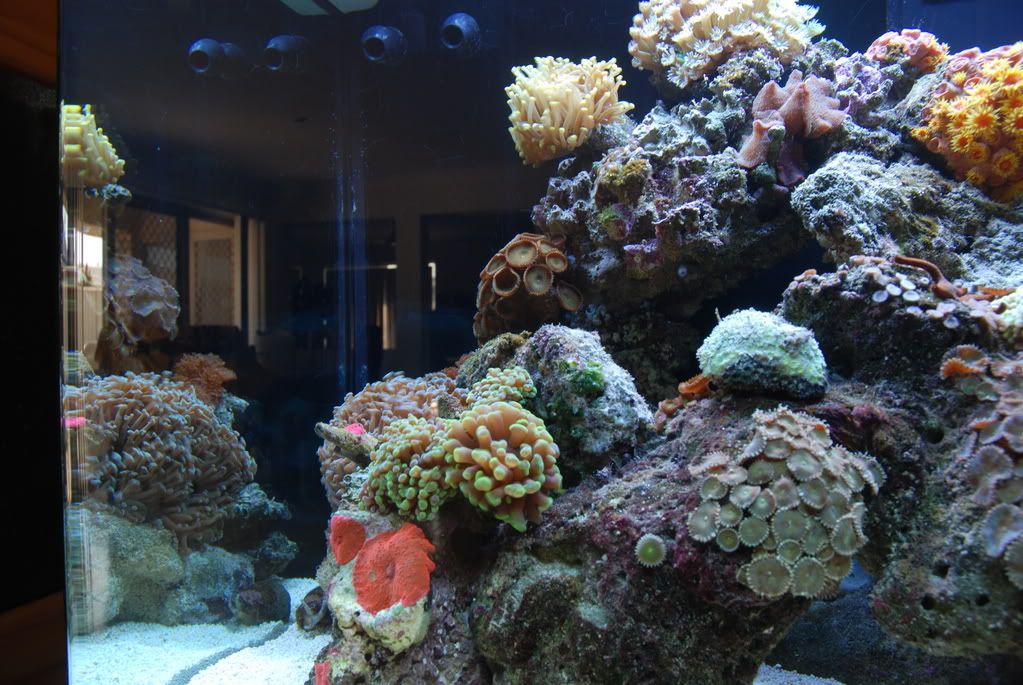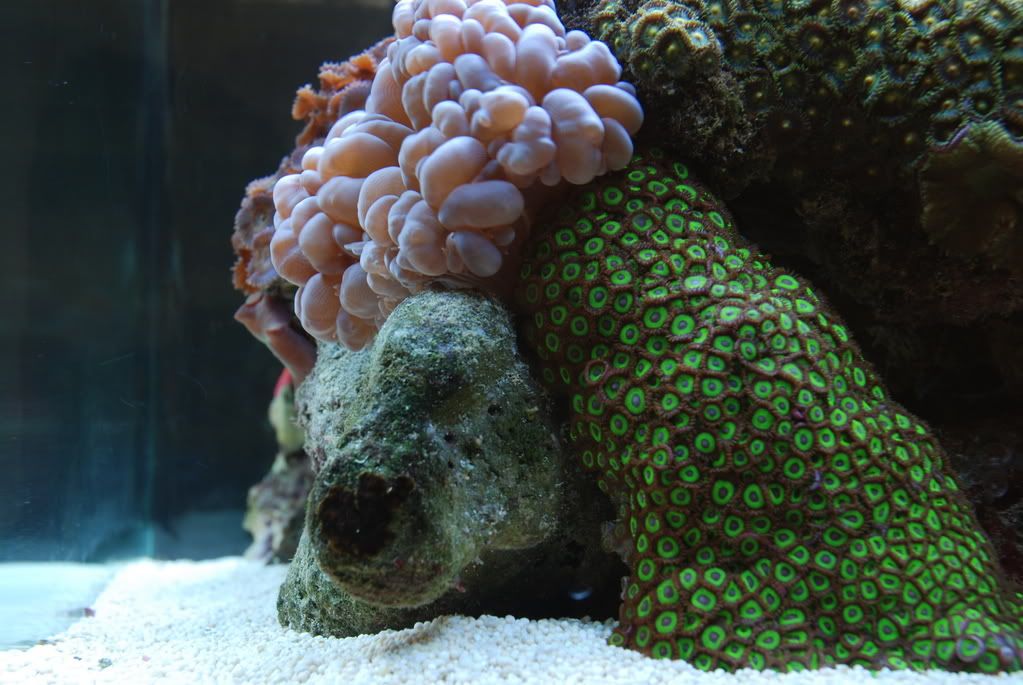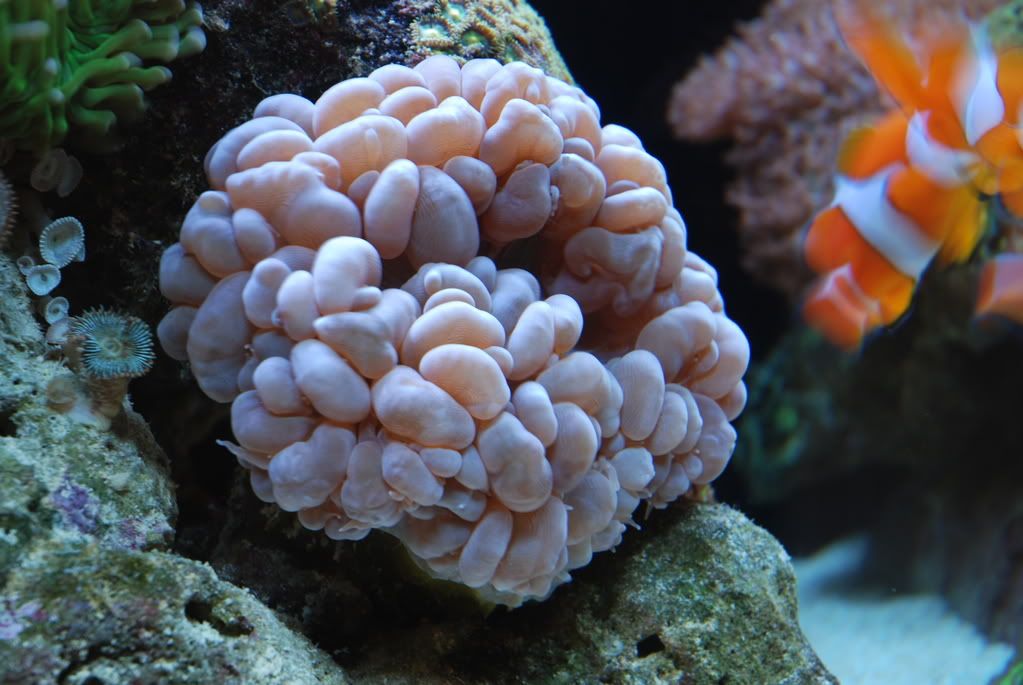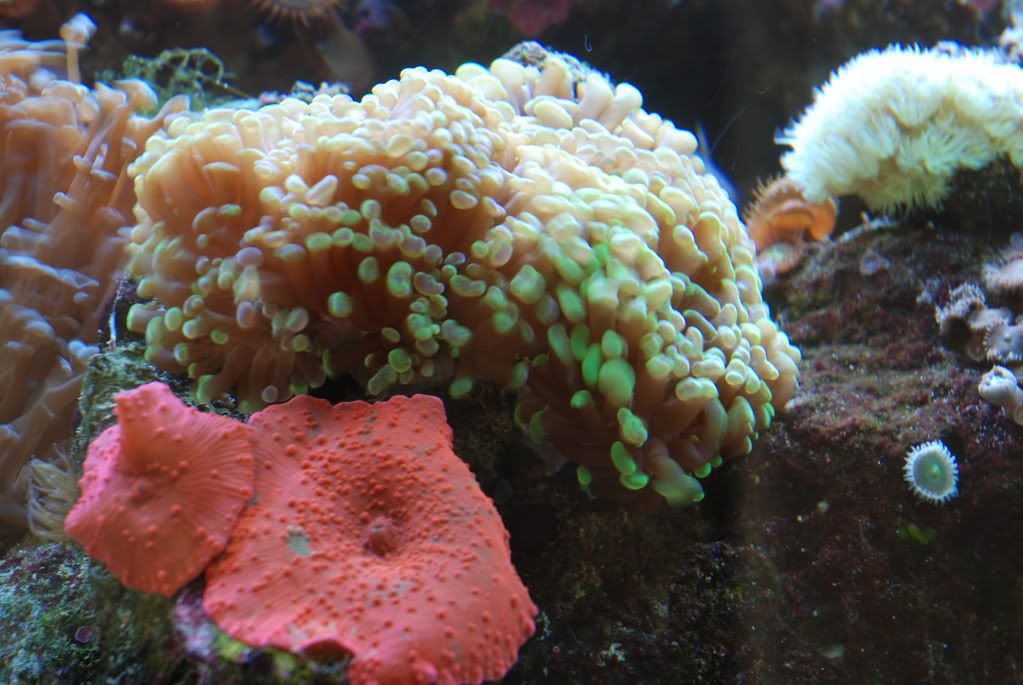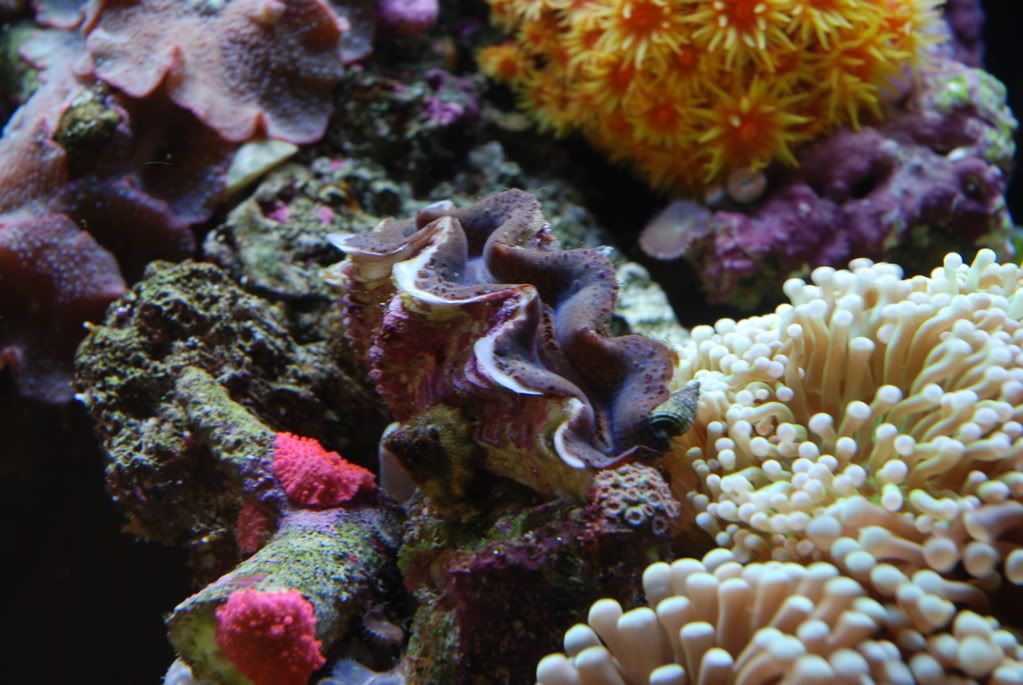 I have a few acknowledgements to add at this point, I wish to publicly thank the Pet City Team for putting up with me over the years, and in particular Andrew for his valuable advice and guidance.
I would also like to thank Bishop2k for his calming influence and being there when I needed a hand or advice outside of business hours.
Finally, I would like to thank those who took equipment and livestock etc off my hands during my tank break downs. You were all nice people, and easy to deal with.
I hope to add to my journal over time, and hope that it will stack up against some of the small nano systems on this forum�.. over time I said.
Hopefully my photo�s will also improve when I get a better lens for my camera.
Thanks and happy reefing.