TANK SPECS:
Equipment:
- 3x250w single ender metal halides (JB reflectors, reef octopus globes and electronic ballasts).
- 3x2ft litemaster T5 fluros, 2 used for actinic and one used for lighting on the refugium.
- Tunze TS24 kit for internal flow.
- Laguna max-flo 6000 lph pump for return.
- DBreeftech PS10SE skimmer (run with an eheim pump).
- Profilux II controller with storm stick.
- Tunze osmolator.
- Tunze nanostream 6025 (out of action till it is fixed).
- 2x300W Jager heaters.
Livestock:
- Yellow Tang
- Blue Tang
- Occelaris clownfish
- 4xBlue chromis
- Black sailfin blenny
- Male blue mandarin
- 2xPeppermint shrimp
- Turbo, trochus and stomatella snails
- 4xmaxima clam
- 2xRedline cleaner shrimp
- Powder blue tang
- Royal gramma
Planned Livestock:
- Male clownfish to accompany the current one
- 1 or 2 Porcelain crabs
So, I will be moving houses soon and with a new house of course comes a new tank.
The tank will be 6x2x2 on a 1 metre tall stand and a 4x14x18 sump.
Still in the stages of getting everything built and organised but I thought id put up some progress pictures anyway, so here they are:
Ordered the cabinet and then realised i wanted a door in the side so used the jigsaw and an extra door is on its way: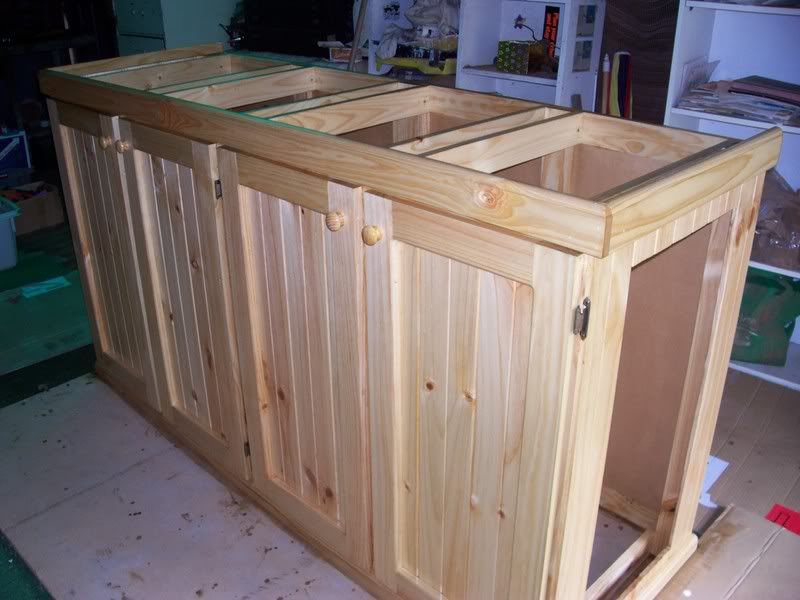 The floor to go in the bottom of the cabinet to hold the sump:
hood:
TS24 kit waiting to go in: