Thought I'd start a Journal here in the hope that it will motivate me to keep on top of things with my new tank.
Tank
5x2x2 10ml glass from Ernie at Reeflections
Cabinet
Pine cabinet with hood (doors all around as it will be viewed from both sides) and a side door in the stand ( shhh this is a secret shared only by my son and myself
) Also from Reeflections
Sump
4x18x18 from Reeflections
Equipment
Skimmer
- Reef Octopus DNW-200 currently running in sump ( and might just stay there) fed by an OceanRunner 2500.
Return Pump
- Laguna 4
Lighting
2 x 250 watt MH from Itzmatty ( ballasts and globes)
Cheapo reflectors from Hydro shop who refused to believe they were for a fish tank
Flow
2 x Tunze 6100 with 7095 multicontoller
All this will eventually replace this :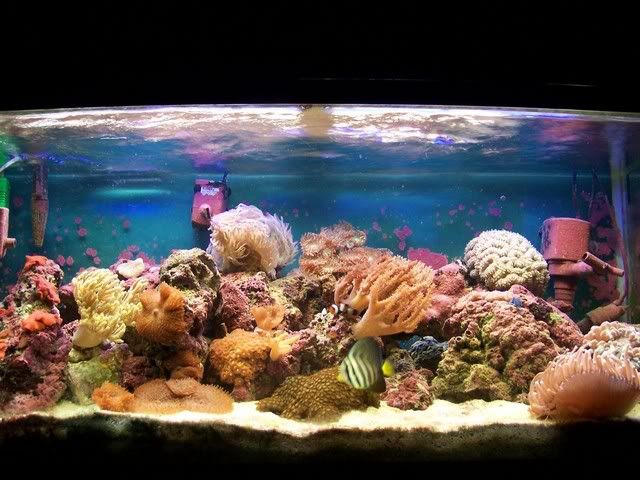 My standard 3ft tank.
And yes...the sailfin is getting his xmas present early this year