Started my tank December 2006, had no clue at the time until I started reading this forum. I pretty much got all my info from this forum so thanks guys.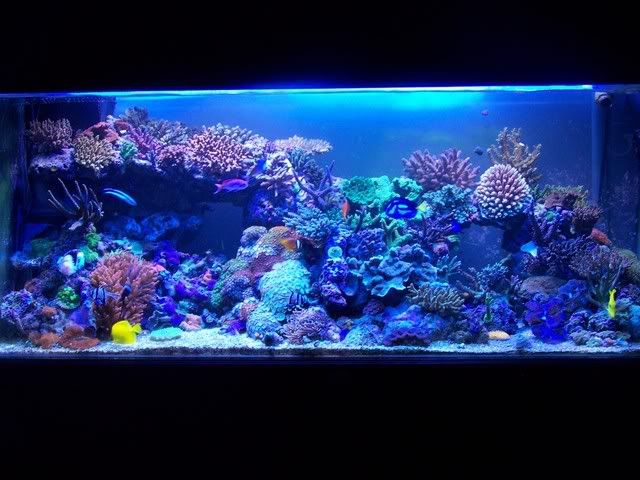 This is the tanks progress from March to date:
Beginning of March 2007: Right Side
Beginning of March 2007: Left Side
March 2007: Full Tank- Using power compacts at the time
End of March 2007: Decided to change my bioball system to a sump design due to high Nitrate reading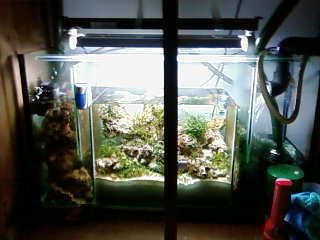 Traded some macro algae with Matt Richards and Pat donated some to me ...
Growth in sump after 3 weeks: Nitrate reading literally gone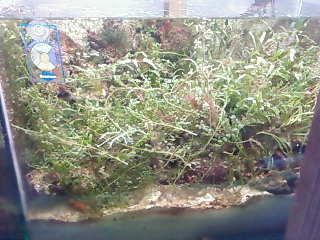 April 2007: Changed my power compacts to Itzmatty's metal halides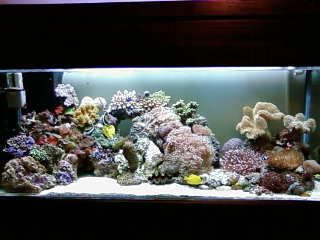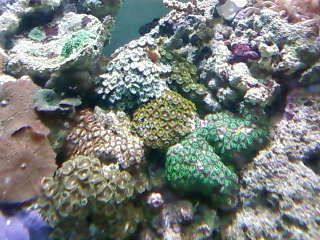 After upgrading the light I decided to buy a few acros- Got a few good frags from Axeman and Matt Richards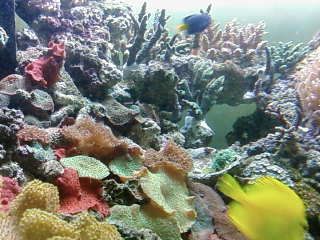 May 2007: As you can see algae has now overtaken the back of my tank after upgrading my lights.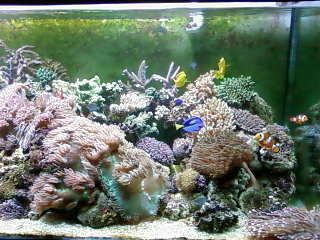 May 2007 - June 2007: My tank now- Added a Reef octupus calcium reactor- thanks to Pat and Adrian for the help. Also got a Seio pump,Thanks to Adrian.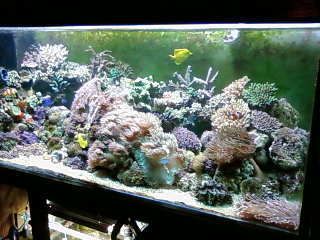 Also added in a new 2Ft frag tank
I feel like I am a slave to my tank...
Alright thats all from me for now