It's been one year since I started out on my reefing journey and 1 award winning nano tank later (RC RK April TOTM, RC nTOTM & AROL TOTM), I am ready for the bigger tank!
This tank is a custom sized 4' "euro braced" that allows for max viewing from the top. These styles of tanks are often referred to as the European look down tanks, or coral gardens. So here are some specs:
Tank: 4L x 2W x 1H
Sump/Refugium: 900L x 450W x 400H
Stand: Colonial style 1000mm tall with doors on the front and side.
Substrate: shallow sand bed (3mm coral sand).
Lighting: 8x39w T5 pendent with pulley system to lower and raise.
Reactors: DBReefTech CR-5C reactor with Milwaukee CO2 regulator.
skimmer: yet to be decided.
Circulation: AquaBee 3000 return with two Tunze Nanostream 6045 for a turnover rate of ~63x per hour.
Drains: Twin external durso & 1 return with Locline. All 20mm.
Stocking: The "dark side" plus a variety of everything else.
1: The tank front on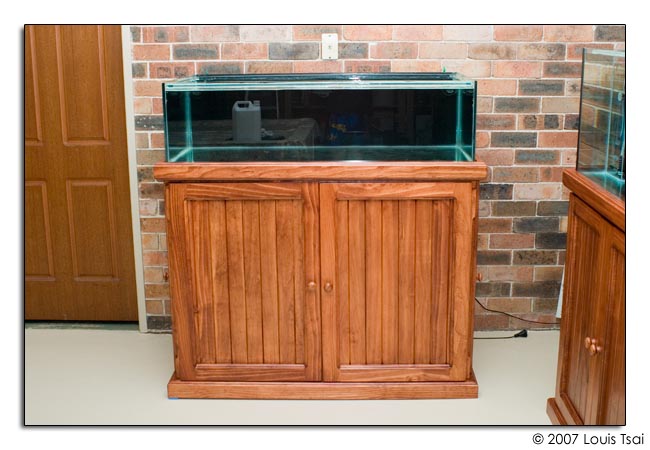 2: Under the stand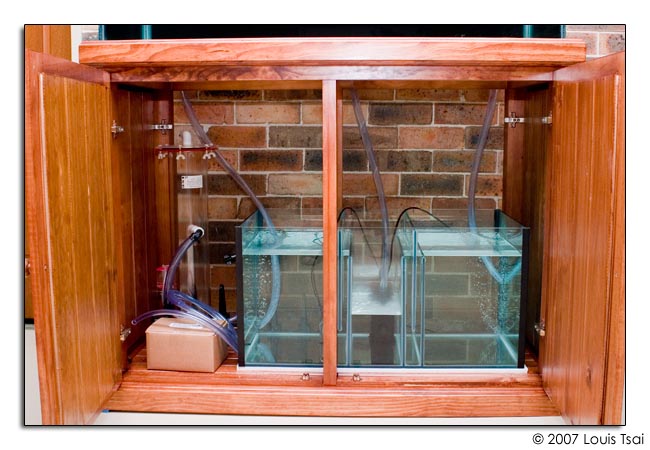 3: Side on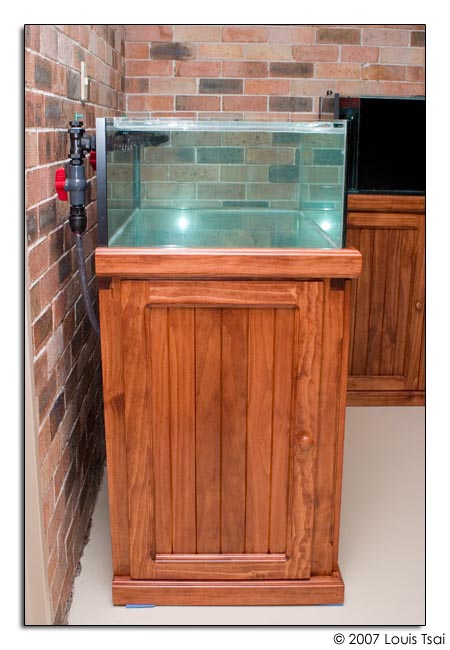 4: Side on with view of the inside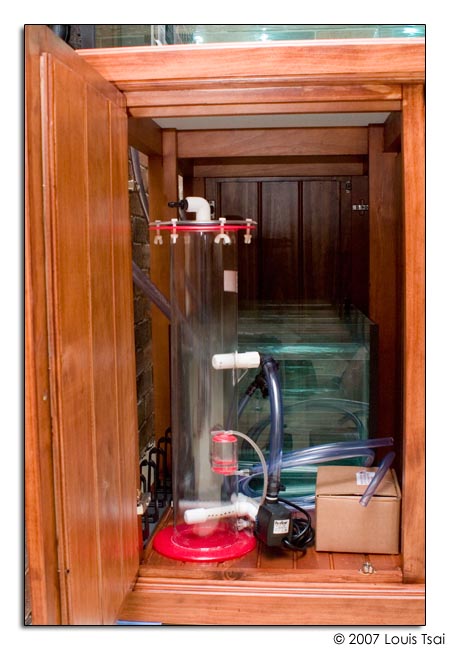 5: The tank corner, next to the 3' FW planted tank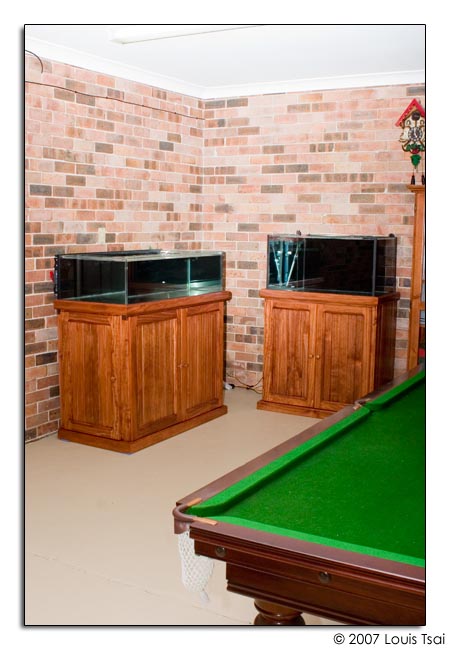 6: A sink has been installed behind the garage for easy access (DIY'ed!)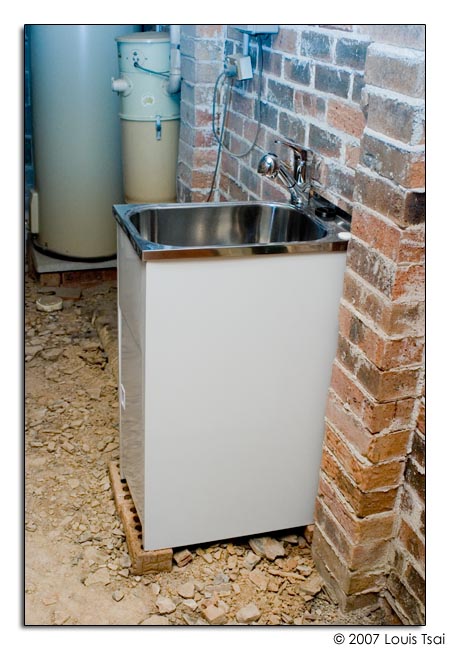 7: Water drum storage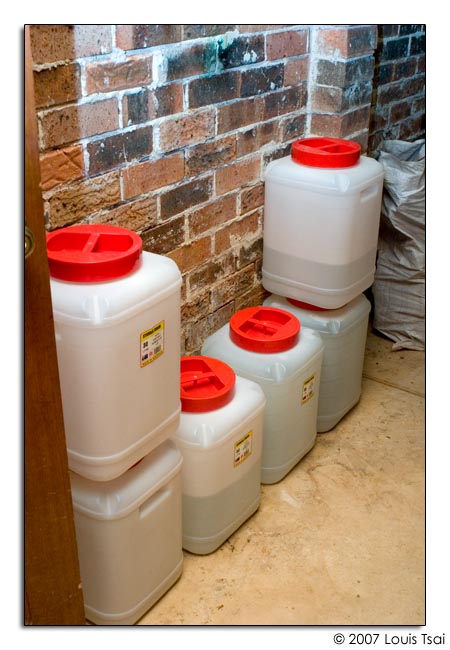 8: Not to mislead anyone regarding the size of the garage
I had to move the Ferrari outside for the wide shot! Surely I jest!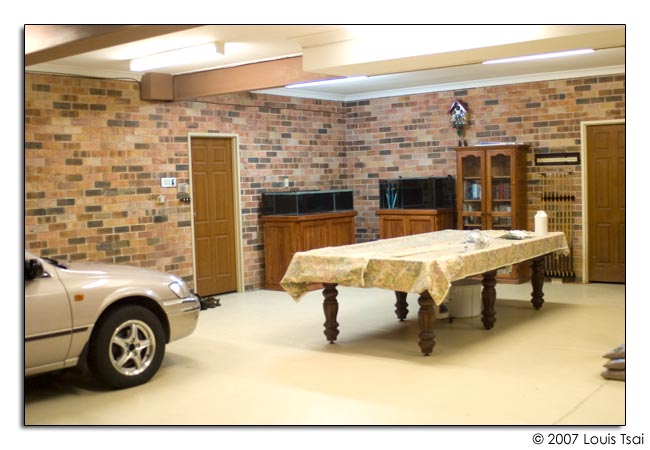 9: External durso setup.