[url][/url]
Introduction:
Hi my name is Tyson and welcome to my tank journal. this is my second salt water fish tank first one i was a complete noob and got screwed around by my lfs (wont b goin back there ) since bein on masa have learnt so much more
and will always keep refering back to masa and bugging marcus2529 who lives around the corner
System Objectives:
To have a super sweet fish tank. filled with sps corals and a couple more fish want it to look very vibrant and just stick out and eventually get the fish tank into the lounge room witch the misus now regrets saying put it in the spare room
System Type:
mixed Reef Tank, soon to be sps reef cant wait
Display System:
Strike up Date:
June 2010
Display Tank:
4x2x2 Tank, left hand corner weir. black back ground
Display Lighting:
10x 84 w powermodule was for my next tank but led blew
Stand:
2 door wooden stand.
Sump:
Standard 3 foot tank, divided into 3 sections.. Skimmer ==> DSB ==> Return Section.
Refugium:
dsb Housing Macro Algae and Live Rock.
Refugium Lighting:
120 watt= 24w Energy Saver.
Support systems:
water changes[b]:[ 40 litres a week, asw

[b]System Water:
red sea coral pro salt . top up ro/di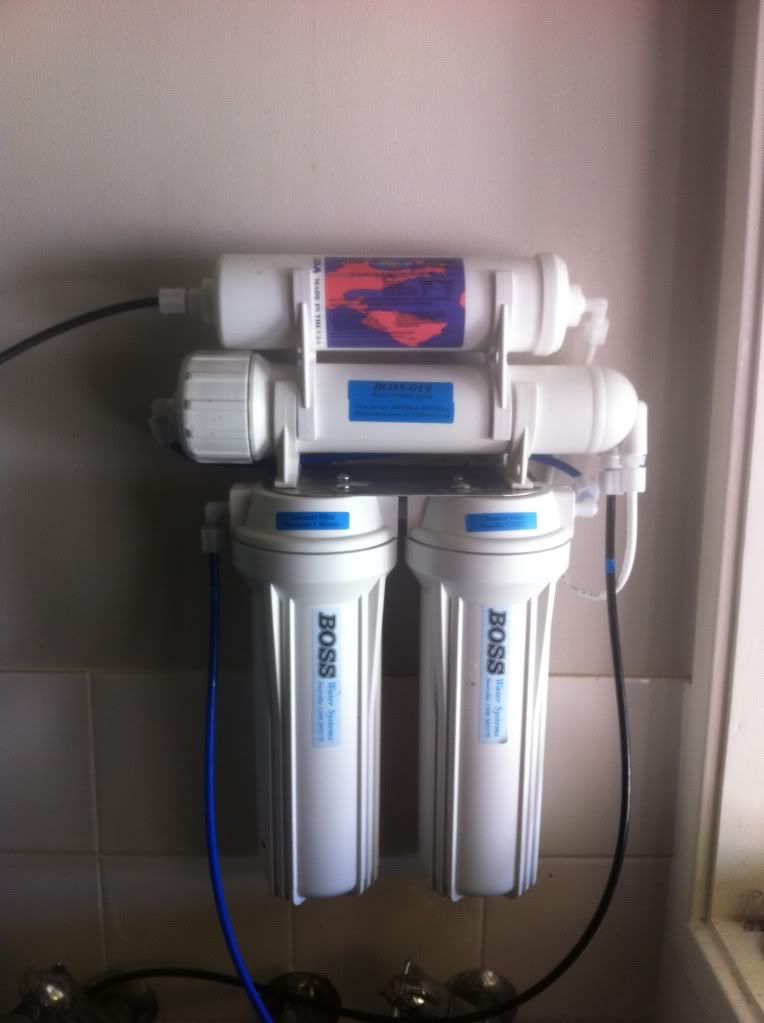 Display Water circulation:
2 x Vortech MP40, 2 x JVP 6000 lph Pump.
Return Pump:
eheim 5000lph.
Skimmer:
Reef Octopus 800L.
Evaporation Top Up:
Stefani Auto topup.
cooling system[b]:[ hailea chiller, forget wat model
[b]Chemical Support:
Calcium Addition:
Reef Octopus Calcium Reactor controlled by profilux
Alkilinity Addition:
Reef Octopus Calcium Reactor controlled by profilux
:
controllers:
profilux pro 2 controlls heater chiller ca reactor
Other Chemical Maintenance:
Prodibio using Bioptum 2 vials every 2 weeks , Bio-Digest halfa vial every other week , Reef Booster 1 vial every week 1 hour after bt and or bd.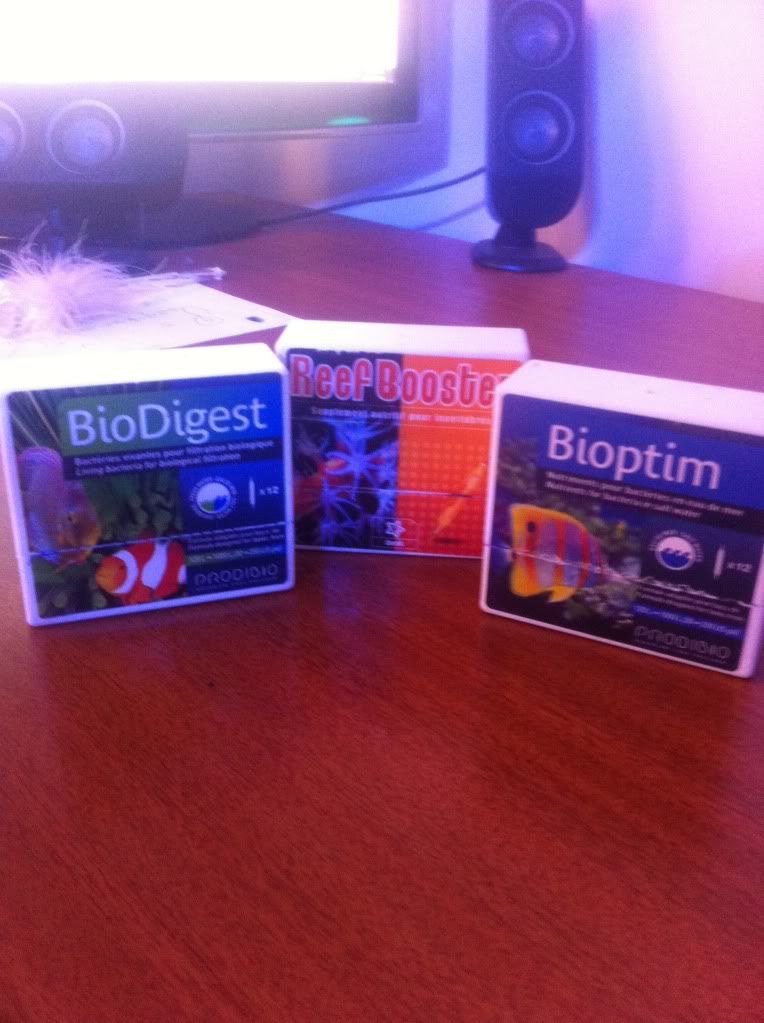 Current Water Chemistry:
Nitrates:
0
Phosphates:
0.00ppm (Hanna Checker)
Alkalinity:
7.4 dKH
Calcium:
450ppm
Salinity / Specific Gravity:
1.024
Magnesuim:
1470ppm
temp:{/b} 25-26 degress 1x jager 200w 1x weirpro 1000w and controller



[b]Images: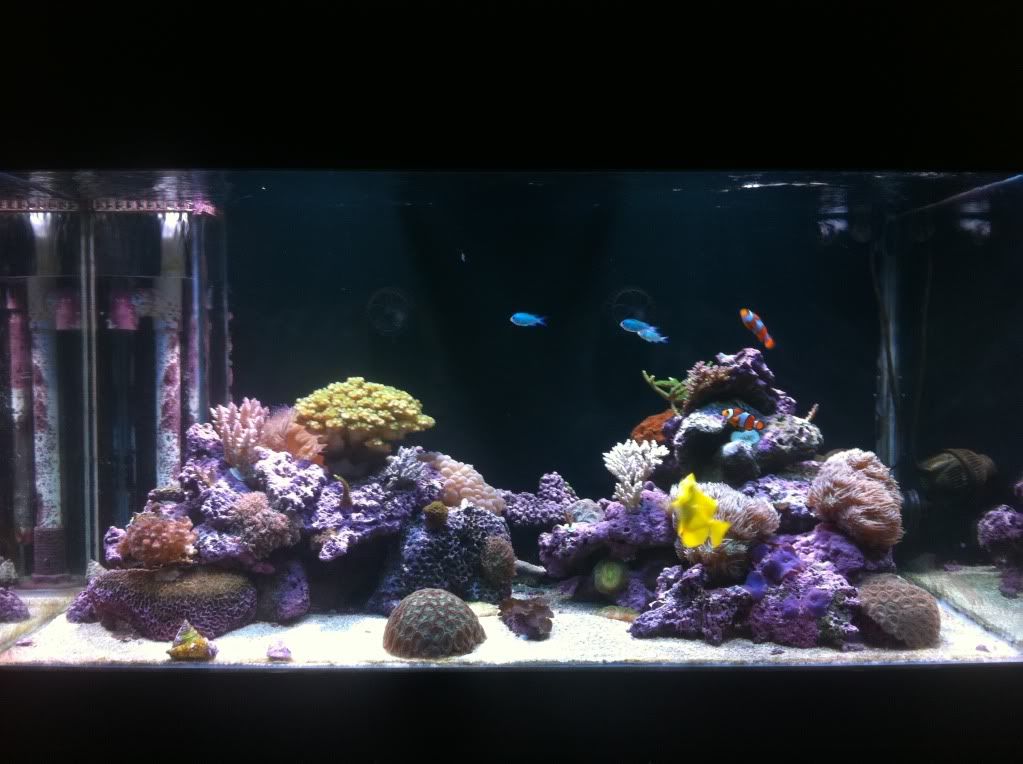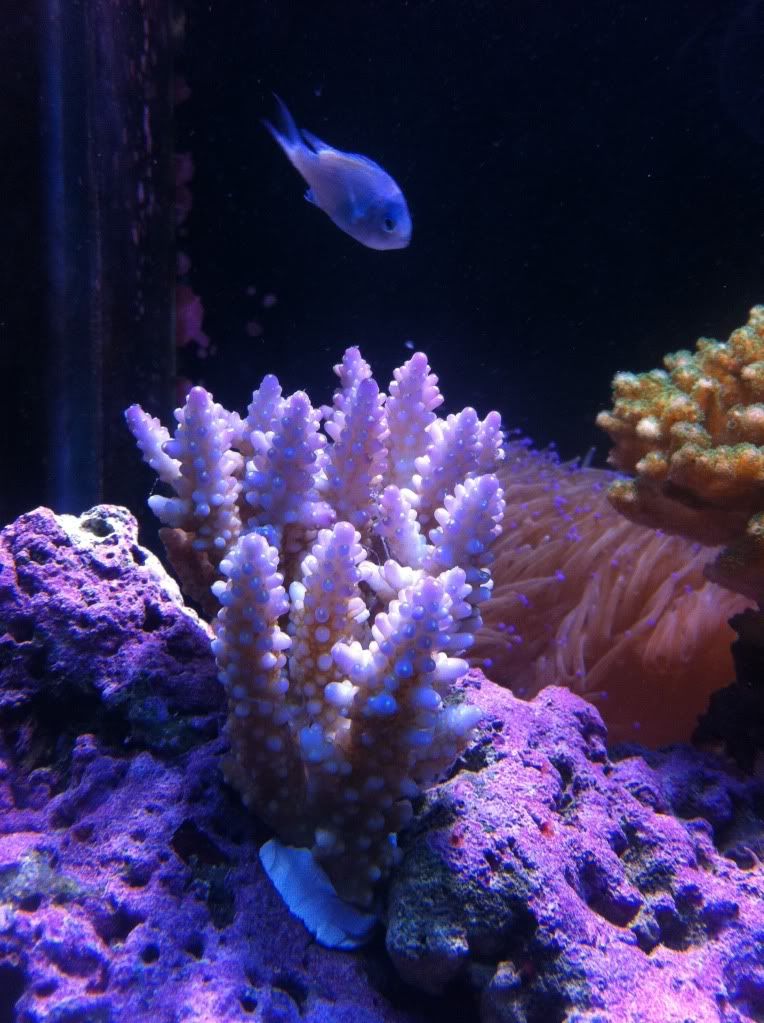 alright my first update, as who read my discussion in the general discussion section i craked my sump
was the worst week of my life wat a week used the wrong silicon
and the plumbing leaked but all good now thanks to every1 who helped out on the forum, still waitin on my leds to arrive its been 3 weeks now hurry up i reckon
any way i will get pics up of b4 and after with the leds cant wait to c here are some pics of my new sump