Introduction:
This tank has been in the works for a while now... but we are almost there! I have jumped on the rimless bandwagon. and have always been a BB person.
System Objectives:
Nice clean, HEALTHY reef tank with a wide variety of colours and uncommon fish. A natural reef look about it, so most SPS will be grown from frags idealy.
System Type:
SPS Dominated reef with a few zoa's and a couple nice LPS and maybe a few clams.
Display System:
Strike up Date:
Sooner rather than later
Display Tank:
30x22x20 (LxWxH)
Display Lighting:
Lumen Bright Mini pendant kit, 250w Coralvue electric ballast, Reeflux 12k. Maybe some moonlights down the track.
Stand:
1000mm high, with a shelf mid way down. modern look, very strong!!
Hood:
N/A
Sump:
550mm x 420mm x 350mm (LxWxH), 2 sections. One containing the zeo and skimmer and filter sock the other containing the return pump and heater.
Refugium:
N/A
Refugium Lighting:
N/A
Support systems:
System Water:
NSW
Display Water circulation:
Vortech MP40w
Return Pump:
Aquabee 3000.
Skimmer:
Reef Octopus NW-110 (from previous set up)
Evaporation Top Up:
ATO
Other Equipment:
Aquabee 500up for ZEOvit reator, Tubro ZEOvit reator, jager 300w heater, SP3000 peri pump, PSI RO filter.
Chemical Support:
Calcium Addition:
Dual chamber 'Turbo' calcium reactor
Alkilinity Addition:
Dual chamber 'Turbo' calcium reactor
Other Chemical Maintenance:
Mag, K+, ZEOvit basic 4 to start with.
Current Water Chemistry:
Phosphates:
N/A
Alkalinity:
N/A
Calcium:
N/A
Salinity / Specific Gravity:
N/A
Magnesuim:
N/A
Images:
Here are some to start with. Please feel free to add suggestions etc as we go.
The Stand
Some equipment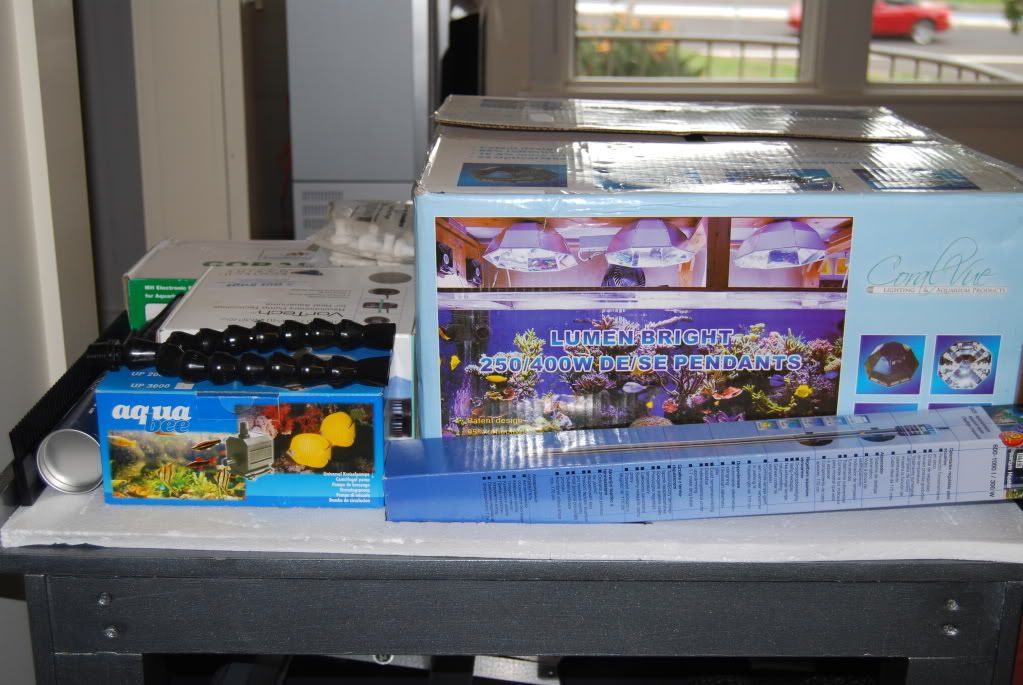 Lumen Bright Pendant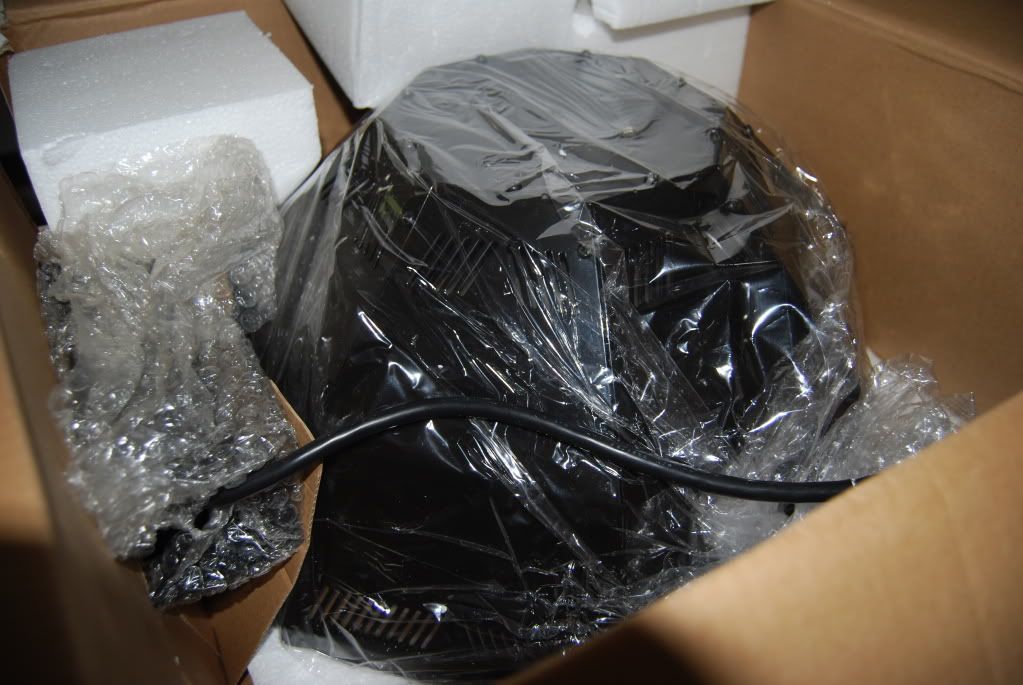 PSI RO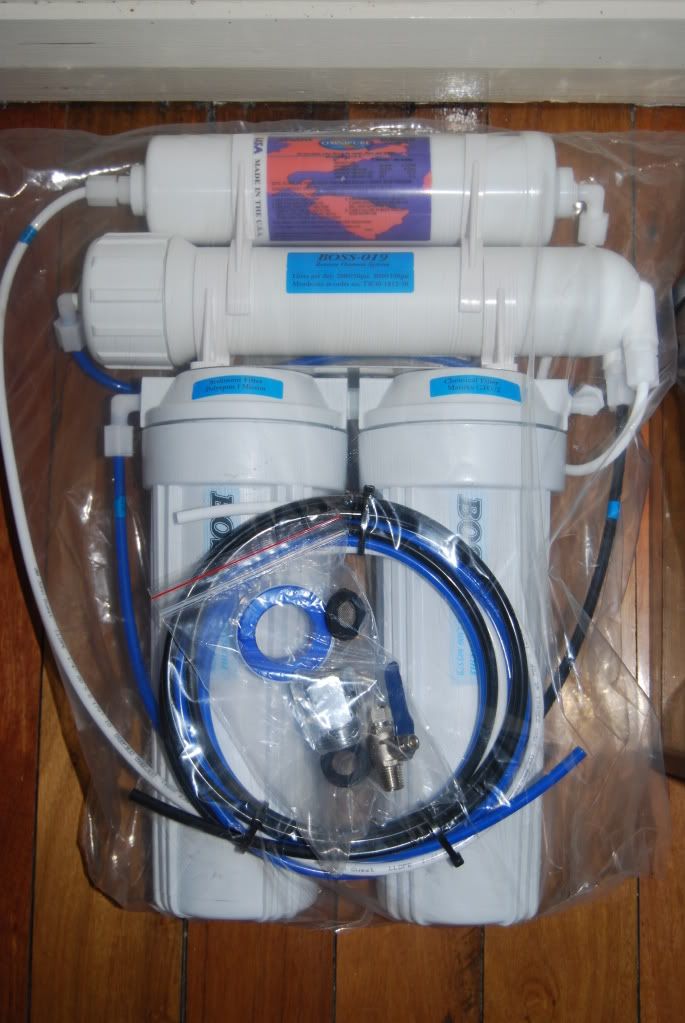 Looking in from the back at the shelf, that has my ZEOvit etc + this awesome little step stool i picked up from bunnings for $15.
Preposed sump design
Ok i think that was enought pics to get started with. I must now start to think of my fish list.... It never stops