So last weekend I was a bit sick but still made it out on Friday and Saturday for a little while.
Friday I was going to explore the far side of the bridge as I haven't been there before but when I arrived there was some other people poking around on the side I usually look at. So I thought I would go and try to meet some other reefers
Unfortunately they were not hobbyists or coral collectors but they were scientists that worked for the museum which is pretty cool. Two of the guys were busy but one of them had a short chat with me. He explained that they come out sometimes to observe and collect reef fish.
I asked him how they do that and he pointed behind me and one of the scientists was snorkeling! in a river notorious for crocs
they explained that there is safety procedures to follow such as always having a lookout for crocs while a swimmer is in the water. Aparently that day they were out looking for clown fish
Anyone want to go swimming for fish while I keep a lookout
After our chat I went for a walk through the tide pools to see if I could find anything to add to my tank or find anything new for you guys to ID.
I think this is a plate coral, similar to the slipper corals?
Anyone know what this is? There were quite a few rocks encrusted with diffent colours.
As always saw lots of turbinaria. Even found one for my tank (I'll post photos of the things I took at the end)
Last pic for Friday is a really nice green polyp acro.
Here is one of the two frags of the green acro I took.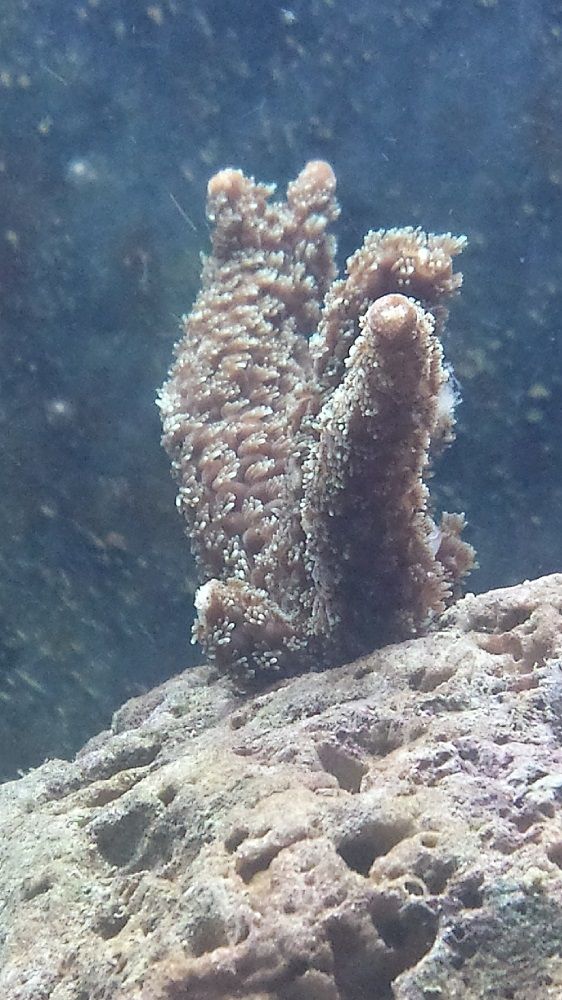 This is the turbinaria I took. Its obviously had a rough time as it has a few chips missing from it. You can also see the other acro frag behind it.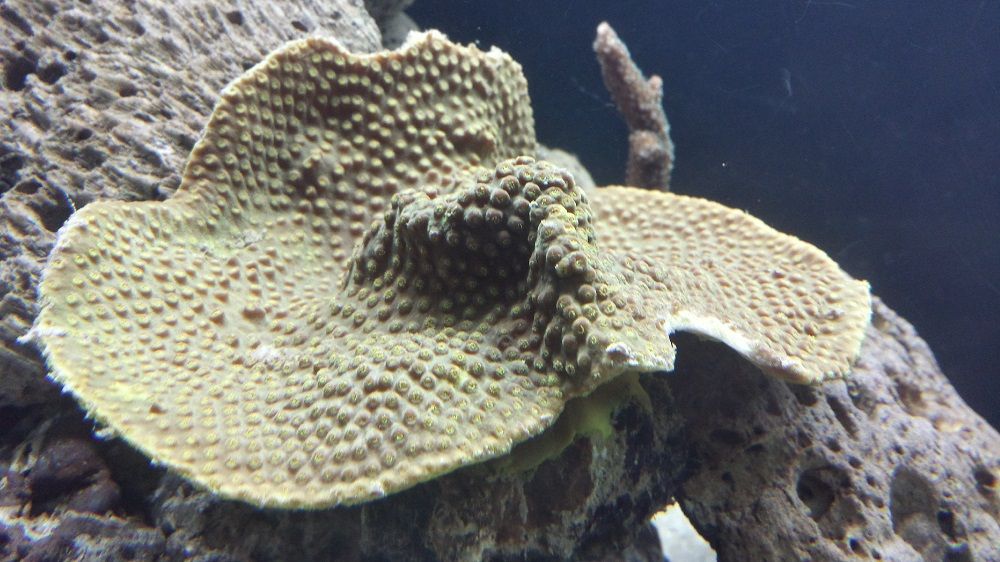 I also found a raelly nice small blue slipper coral that is now in my tank.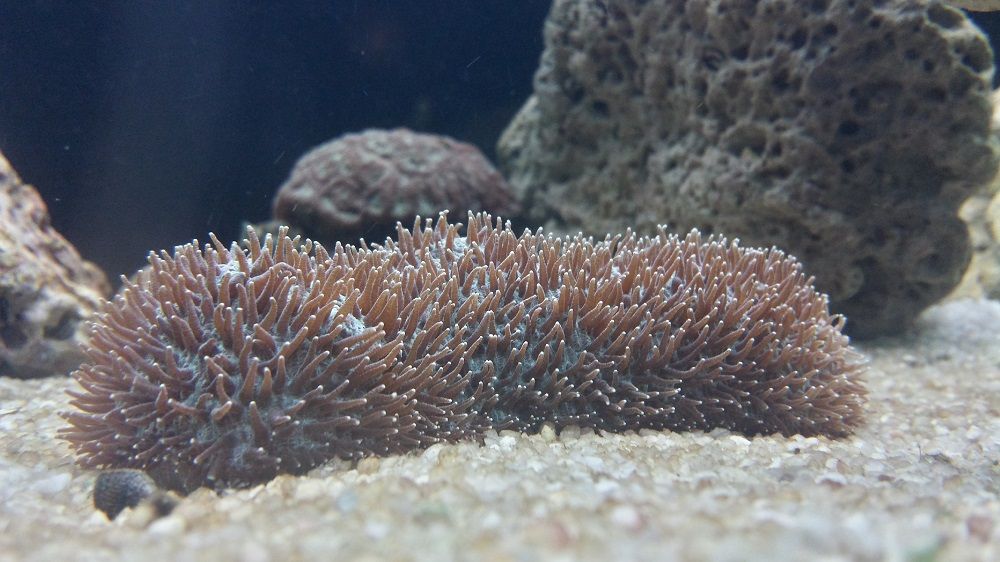 Cheers,
Macca