I finally got of my lazy bum to start a tank journal (tank been running for 2-3 months). I have to say that most of my inspiration comes from seeing Thai (Blue Sniper) SPS tank. I had been hesitant to start a SPS tank due to previous failures in the past. But after 4 yrs experience in keep marines and many more research, advices from fellow reefers and reading.... here it begins.
Dimensions of main tank (LxWxH)
68cmx57cmx50cm
Sump Plans (split into 4 sections)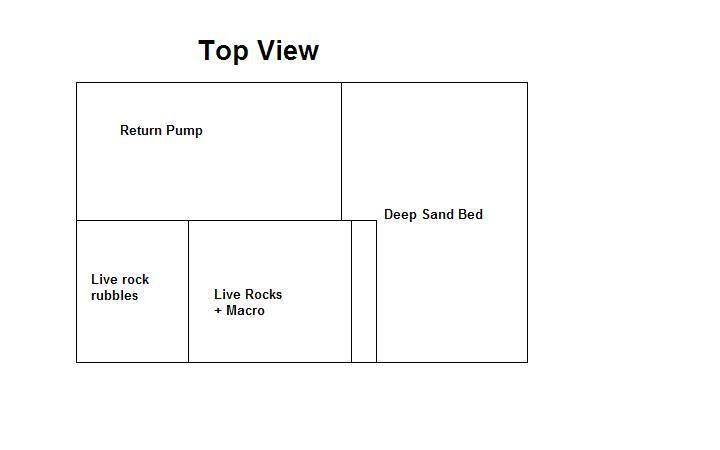 Lighting
14k 250W MH with Luminarc Reflector
1x15w 6000k compact fluro over sump.
Lets get started with pictures from the begining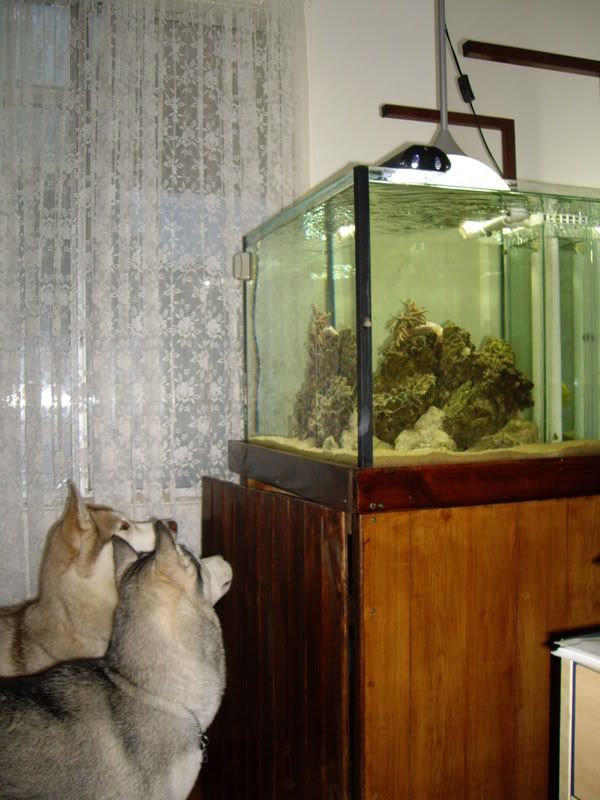 Water in and live rock and curious looking dogs.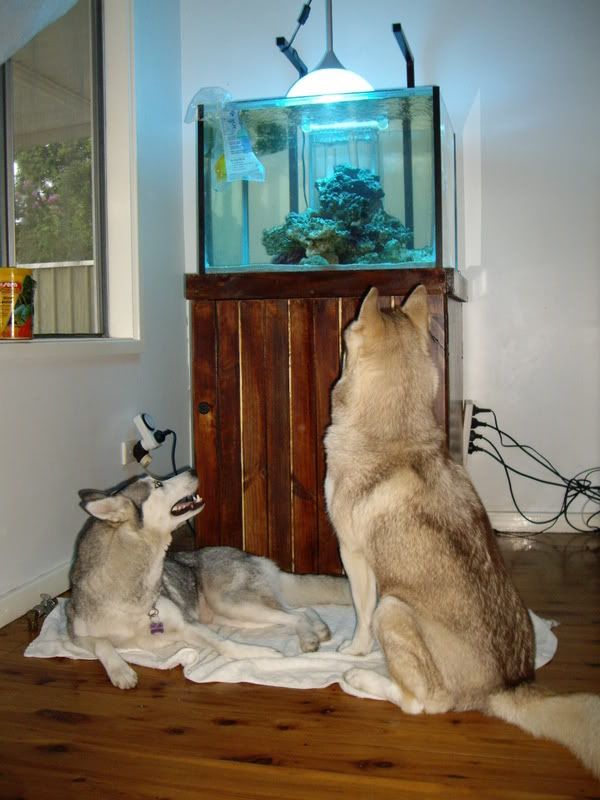 After 2.5 week cycle, a temporary hospital tank for my sick yellow tang and still curious dogs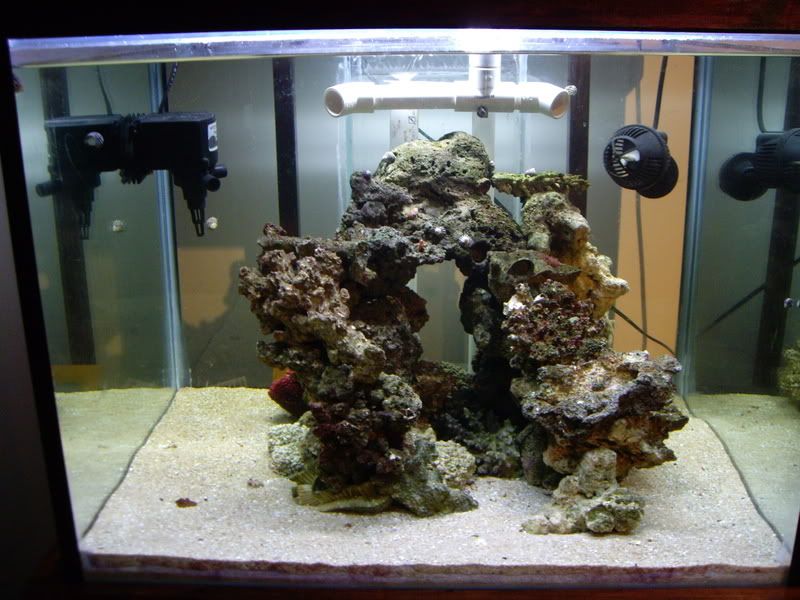 Abit of land scaping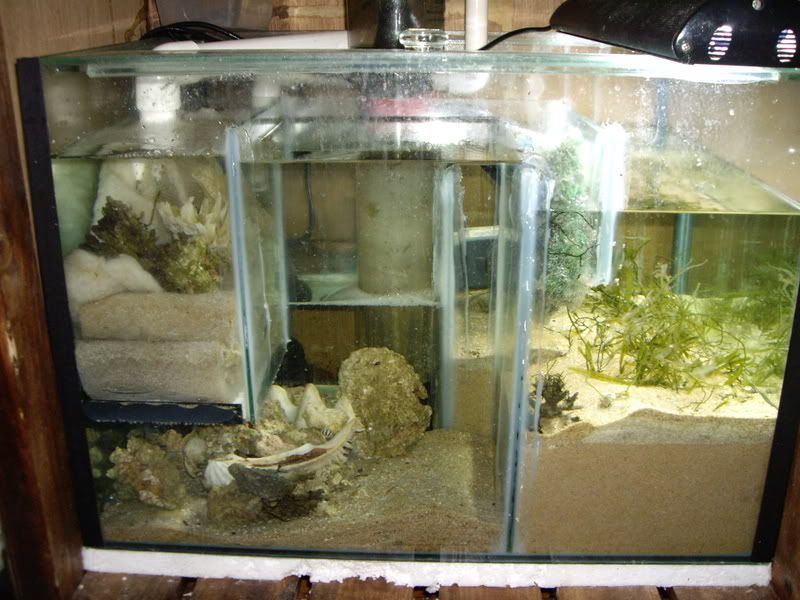 The sump.. very tight squeeze