Introduction:
I have had a nano for about 12 months and whilst taught me a lot about tank maintenance it was time to go bigger.. well as big as the finance minister would let me.
System Objectives:
healthy mixed reef tank, though I am partial to the coloured sticks
Display System:
Strike up Date:
TBC but hopefully in the next 2-3 weeks
Display Tank:
2ft cube, external weir with drain, emergency & return
Display Lighting:
Orphek Atlantic Compact - the new version with the dual chip led's
Stand:
Wood stand cladded with gloss black
Sump:
2 x 1.5 x 1.5 - height in reflection was a mistake. It's a simple sump of an area for the skimmer, baffles and then return area. It has another area that can either house the RO or could be used as a fuge
Support systems:
System Water:
Natural salt water
Display Water circulation:
2 x MP10Wes
Return Pump:
Sicce Syncra Silent 2.0
Skimmer:
JNS Co1
Evaporation Top Up:
Auto topup - The Tunze nano is coming off my nano when I close it down and will come over to the new tank,
Chemical Support:
I have a dosing pump on my nano that will come across to this tank.
I currently have base rock (that was live rock about 12 months ago) soaking in RO to make sure its not going to leach anything. Good thing I did this as PO4 was 0.38 after day one, tested yesterday and it was done to 0.16.
Tank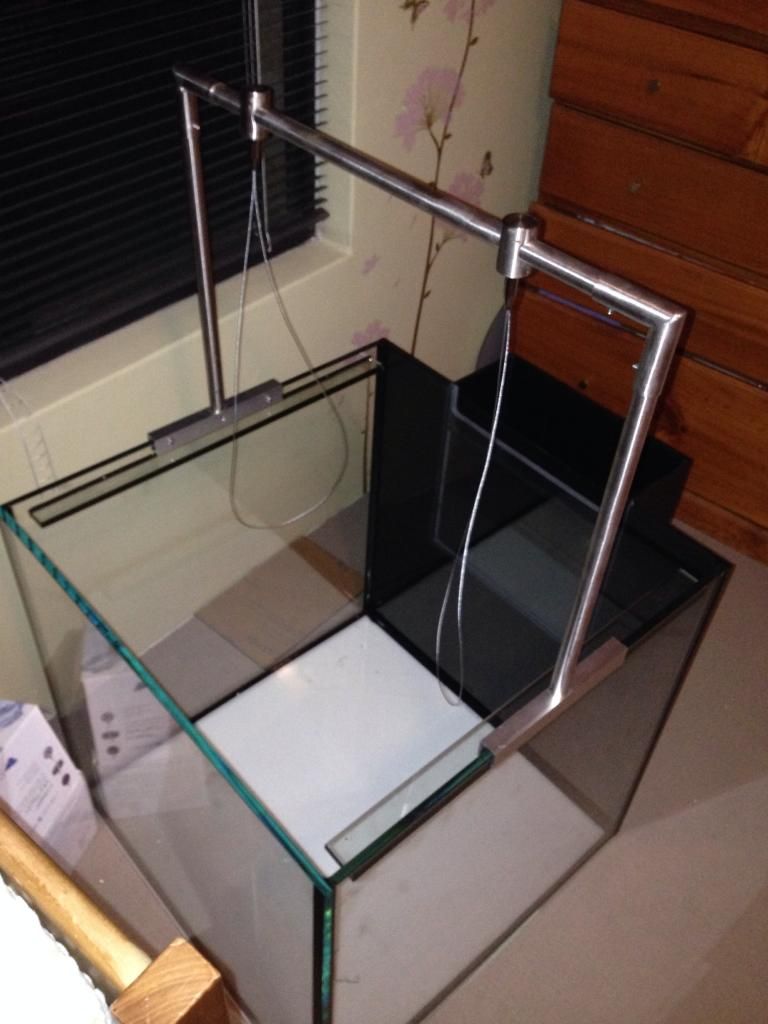 Sump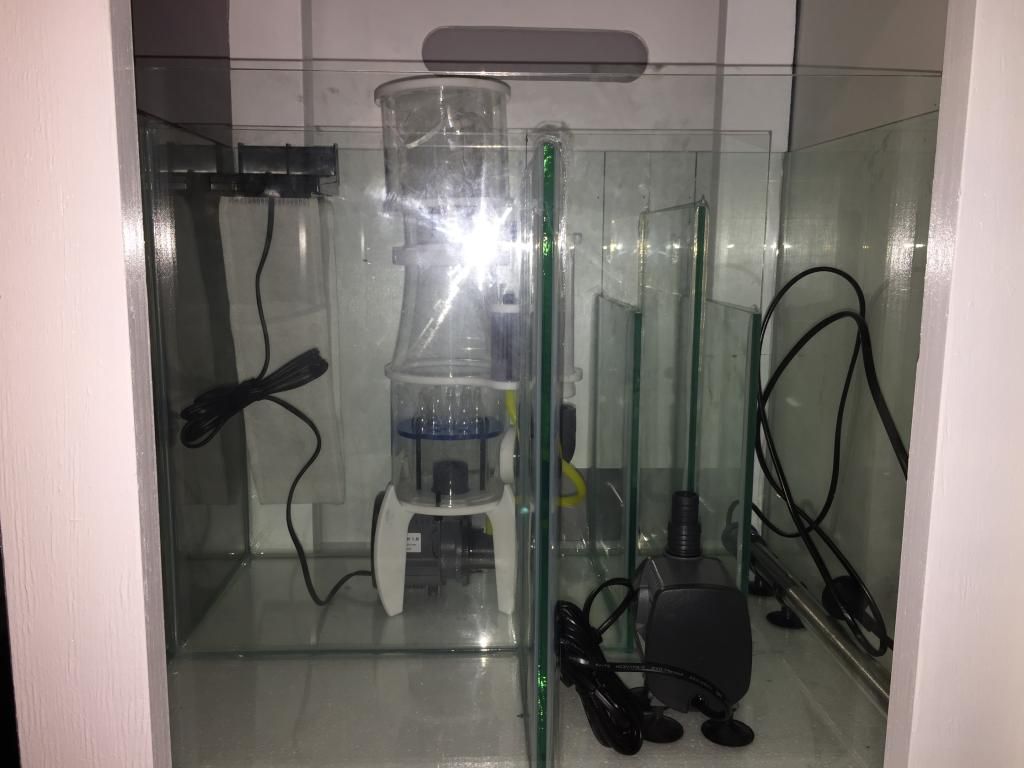 Stand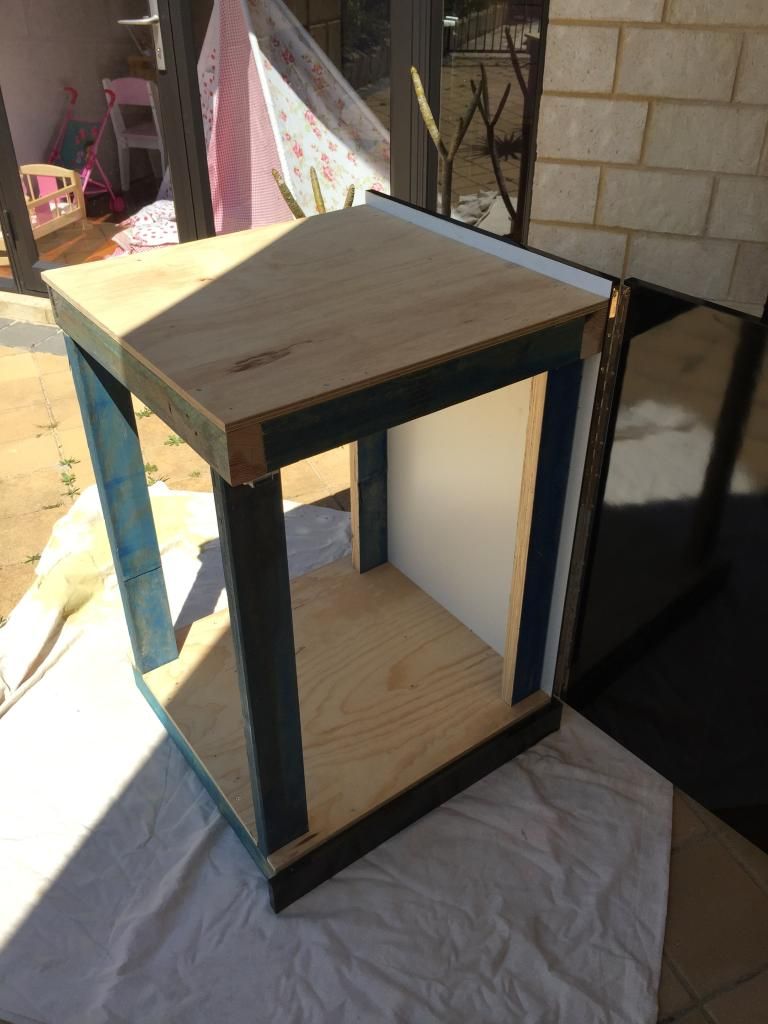 Light