Introduction:
It's been roughly 12 months since the shut down of my 1500 x 900 x 600 tank for the move to the Central Coast.
I tossed and turned every night on whether to start up another tank but after 18 odd years of cichlids and 20 years of marines how could I say no?
System Objectives:
Something that keeps me interested and happy.
System Type: Mixed LPS and SPS
Display System: Aqua One Aqua Reef 275
Strike up Date: 13/01/2014
Display Tank: 680 x 680 x 680mm
Display Lighting: was Aqua One 4x24w T5, now Oceanarium 120w LED
Stand: Aqua One
Hood: Aqua One
Sump: Aqua One with bio balls removed and filter sock added.
Support systems:
System Water: At this stage, Tropic Marin Pro Reef
Display Water circulation: 1 Tunze 6105
Return Pump: Aqua Reef Moray 3600
Skimmer: Was Aqua Reef G Series 220 now JNS U-1
Heater: 2 x 200w Aqua One
Evaporation Top Up: Peri pump
http://www.atj.net.au/marineaquaria/autotopoff2.html
Other: Phosban 150 reactor
Rock: Approx. 20kg base rock and 16kg live rock.
Chemical Support:
Calcium Addition: Randy's recipe #1
Alkilinity Addition: Randy's recipe #1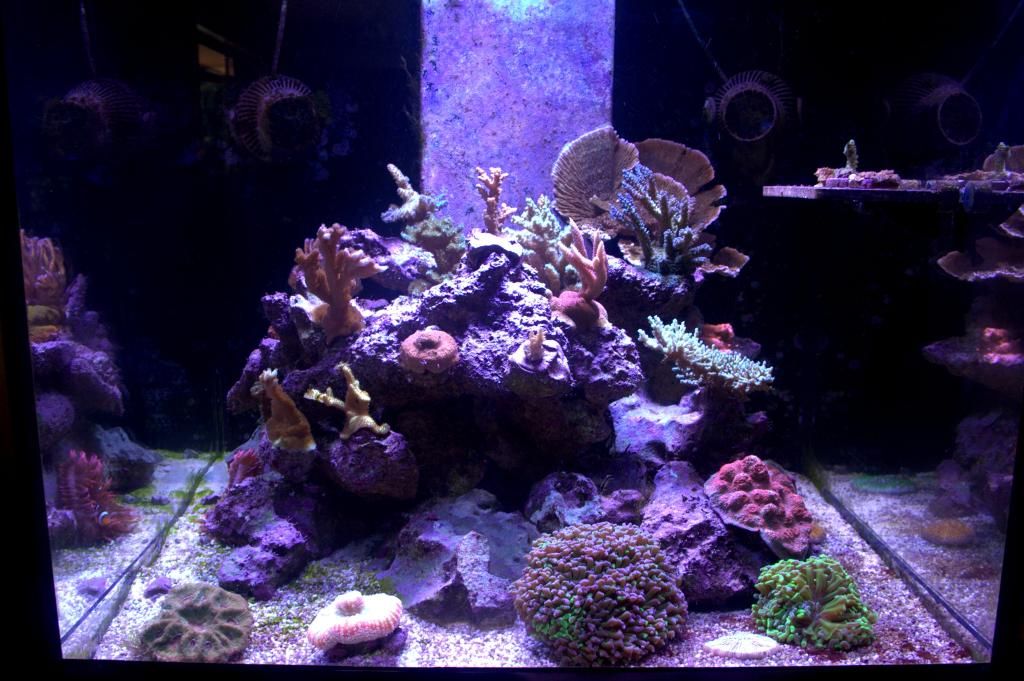 The start
Now just waiting for the tank to cycle