Introduction:
Hi fellow reefers
Decided I would start a tank journal and hopefully I can update it more than once a year
This is my second attempt at a reef tank, the first one was alright but all the nuisance algae (byropsis, bubble etc) just got too much. So when my girlfriend and I recently moved into our first own home, I thought it would be a good time to empty it and start again. My brother, danthfishman, kindly looked after all of my fish and coral during the transfer. This also allowed me to design a new bigger stand which would make it easier to fit everything in and be neat and tidy.
System Objectives:
What is the end result going to be? Hopefully a great SPS tank with centropyge angels
System Type:
Fish only, FOWLR, Predator, SPS, Mixed Reef, Softies only, Non photosythetic Corals? SPS
Display System:
Strike up Date:
11/11/13
Display Tank:
2 x 2 x 18"
Display Lighting:
8x24w ATI Powermodule
Stand:
Custom design
Hood:
White crown
Sump:
2 chamber sump with an additional filter sock holder "box".
Refugium:
N/A Using Bio Pellets and GFO
Refugium Lighting:
N/A
Support systems:
System Water:
Natural salt water
Display Water circulation:
2 x MP10
Return Pump:
Sicce Silent 3500
Skimmer:
Bubble King 180
Evaporation Top Up:
Tunze
Chemical Support:
Calcium Addition:
100% Reef Safe
Alkilinity Addition:
100% Reef Safe
Other Chemical Maintenance:
N/A atm
Current Water Chemistry:
If applicable
Nitrates:
0pm
Phosphates:
0.03pm
Alkalinity:
6.7pm
Calcium:
395pm
Salinity / Specific Gravity:
1.026
Magnesuim:
N/A
Images: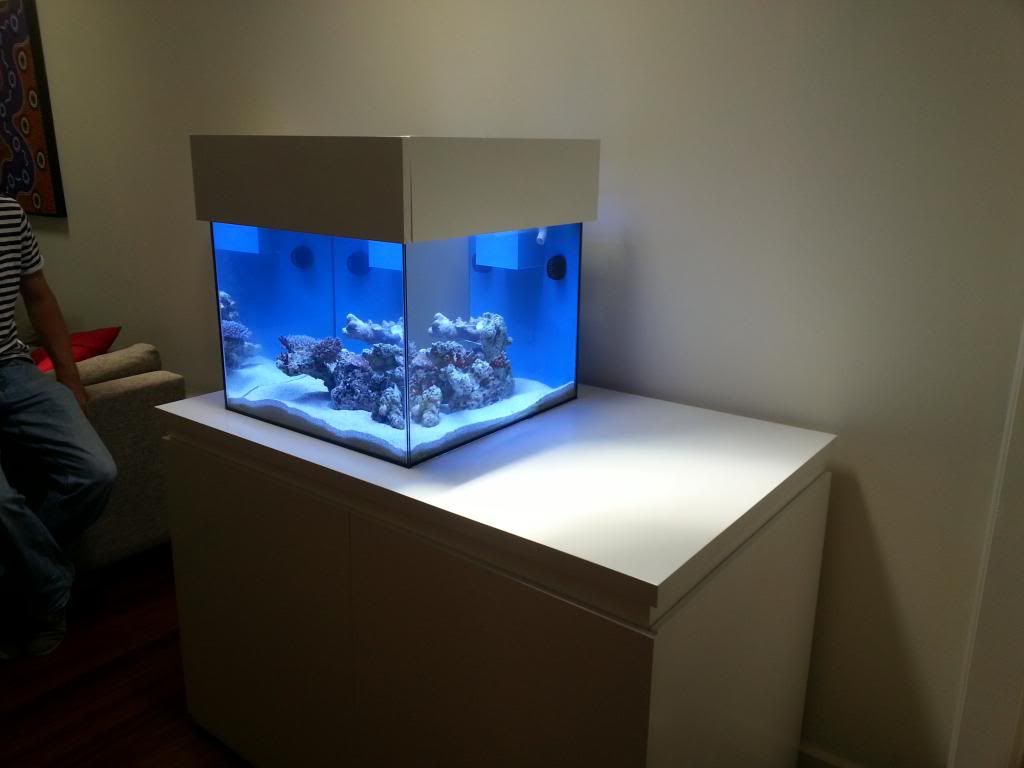 I have to get some recent shots uploaded, and some shots "under the hood" so to speak.
Cheers and thanks for looking