Introduction:
Hi, I have had a lot of tanks but never a reef tank, always thought they would be too expensive and hard to look after. After seeing a reef tank at my LFS I decided to do it. I was originally going to build a tank from scratch but after seeing the bargains on eBay and gumtree I bought second hand.
It took a few weeks of searching and a few wasted trips before I found the right tank, it came with everything I needed to start, live rock, tunze wavemaker, Eheim pumps, skimmer, chiller, heaters, 120w LED lights, heaps of test kits and red sea chemicals, it even came with fish, among them was a purple tang, all for $600.
Just letting people know u don't need to spend thousands of dollars to get started if your willing to spend a bit of time looking, problem is after u are set up and the bug has bit, that's when things get expensive.
My tank is still in its early stages and has a bit of algae, trying to get No4 & No3 down, its doing OK for its age, I'm slowly adding fish and coral.
System Objectives: To have a self-contained living wonderland in my living room that won't break the bank.
System Type: Mixed Reef.
Display System:
Strike up Date: 26th May 2013
Display Tank: 10mm curved glass 100x63x50
Display Lighting: 120w Leds white/blue
Stand: 110x85x52
Hood: 110x45x52
Sump: 65x46x36
Chiller: HAILEA CHILLER
Support systems:
System Water: Natural salt water NSW
Display Water circulation: 1 Jeboa WP40
Return Pump: Eheim 5000.
Skimmer: Reef octopus
Evaporation Top Up: manual
Chemical Support:
Calcium Addition: Red sea
Alkalinity Addition: Red sea
Other Chemical Maintenance: Red sea
Current Water Chemistry:
Ammonia: 0
Nitrites: 0
Nitrates: 5
Phosphates: 0.3
PH: 8.3
Calcium: 420
Salinity / Specific Gravity: 1025
Magnesium: waiting for test kit
Stock:
Fish:
Purple Tang
Blue Tang
Yellow Tang
Breeding pair Ocellaris clownfish
Comet grouper
Cleaner wrasse
6 line wrasse
2 damsels
Blenny
Starfish
Bannana nudibranch
Corals:
1 hammer
1 cat
1 plate
Zoos
Morphs
2 fungi
1 Anemone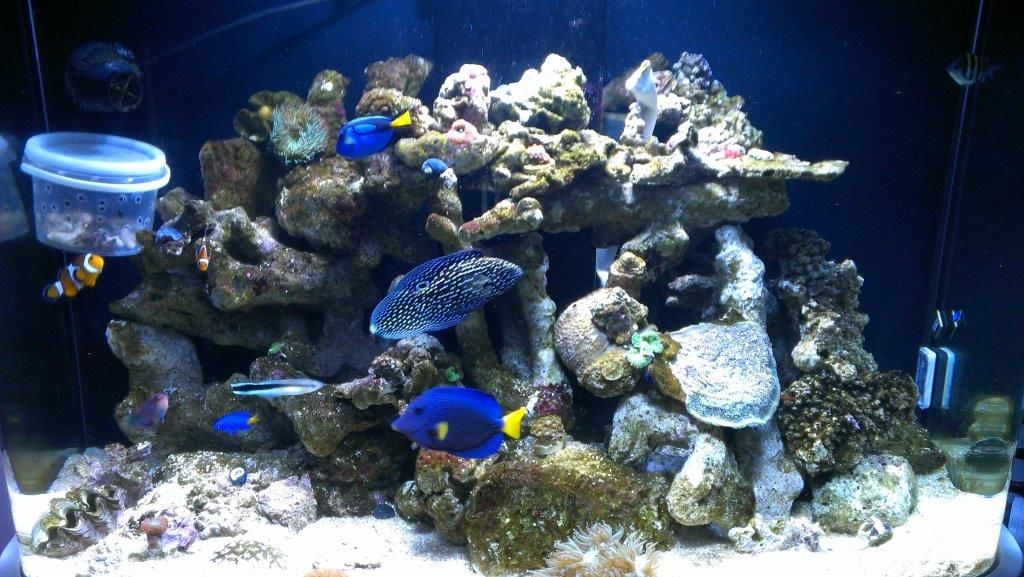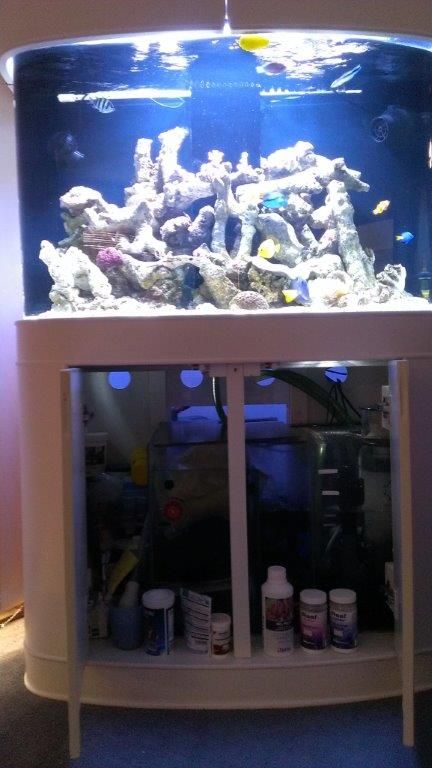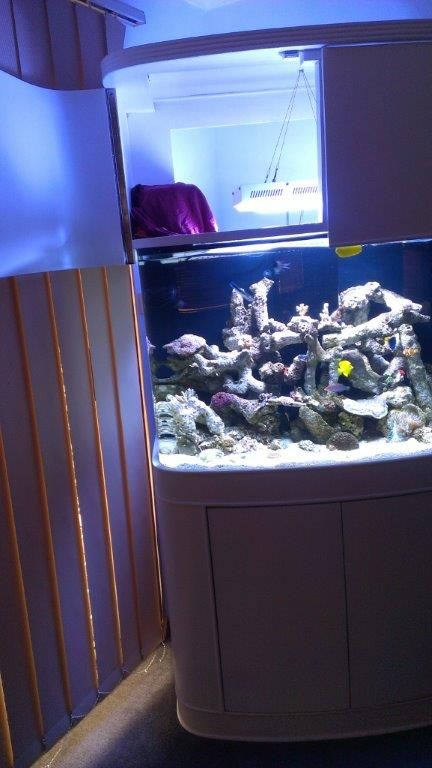 http://i1286.photobucket.com/albums/a60 ... 295108.jpg
[/img][/url]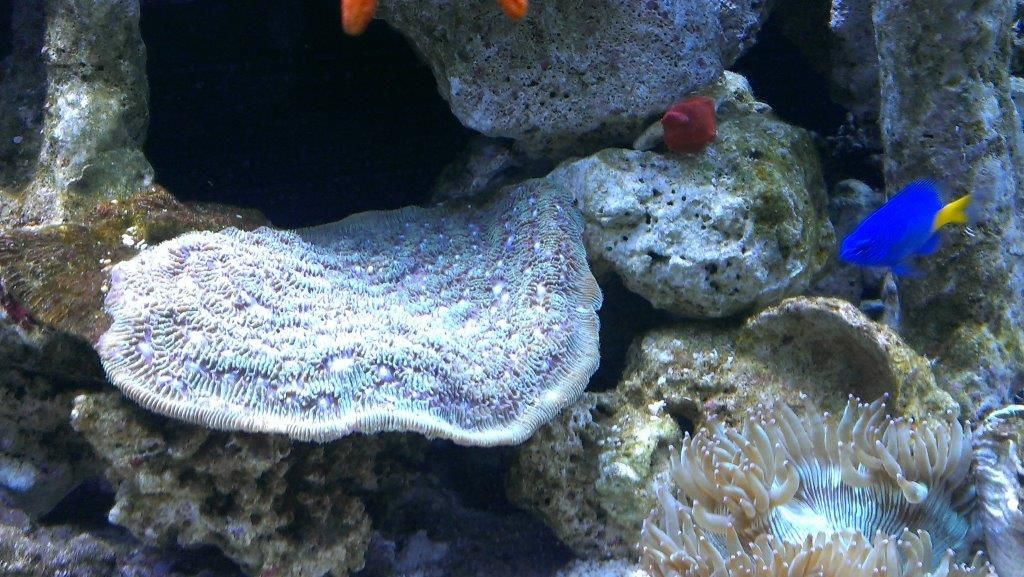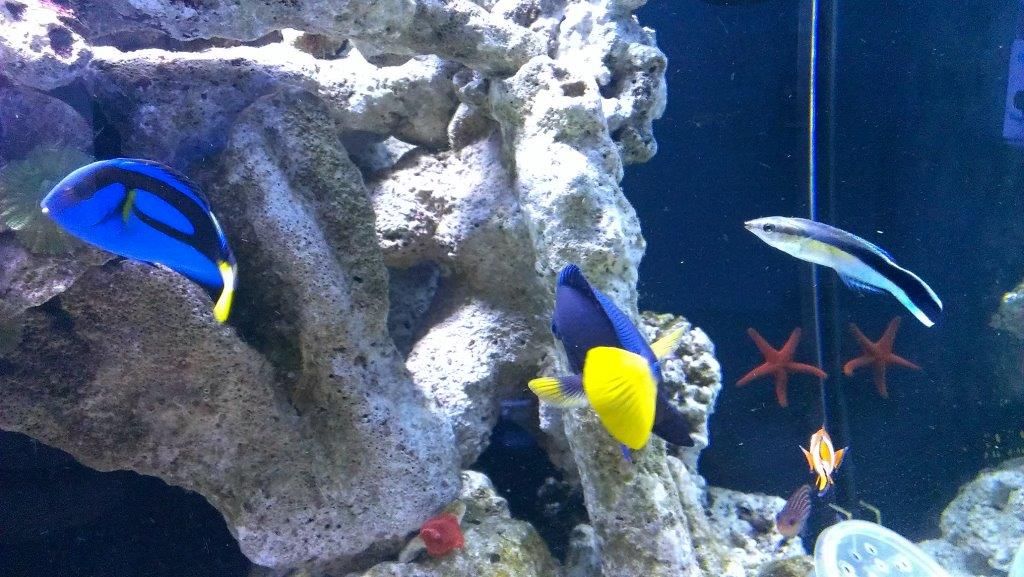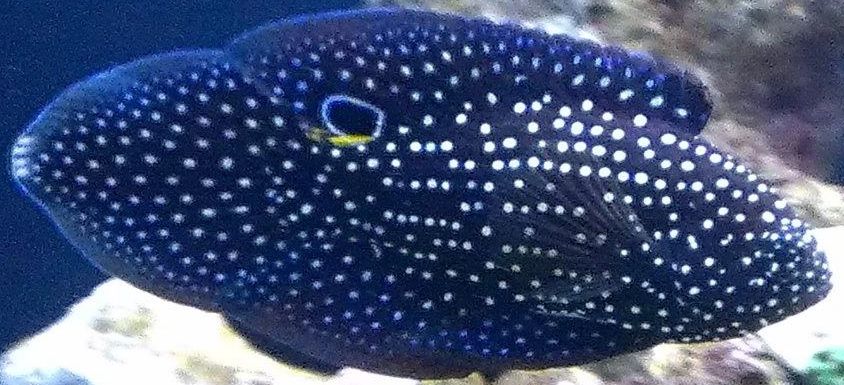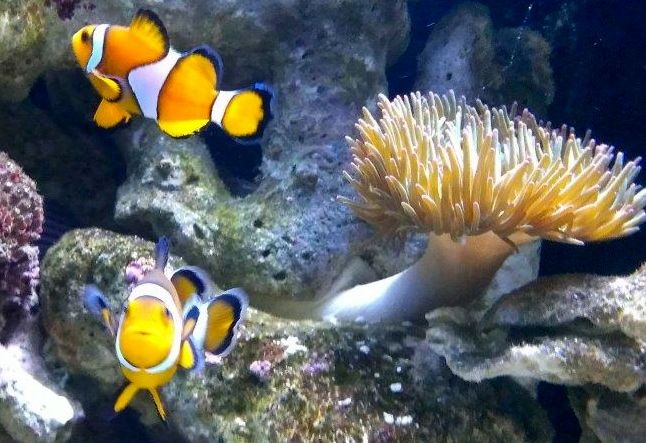 I added a yellow tang, my purple tang wasn't happy and showed him who is the boss, they are friends now.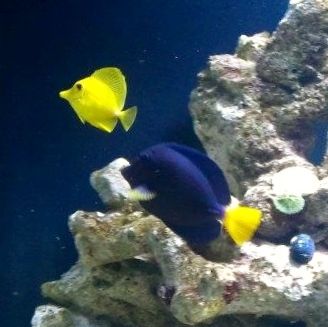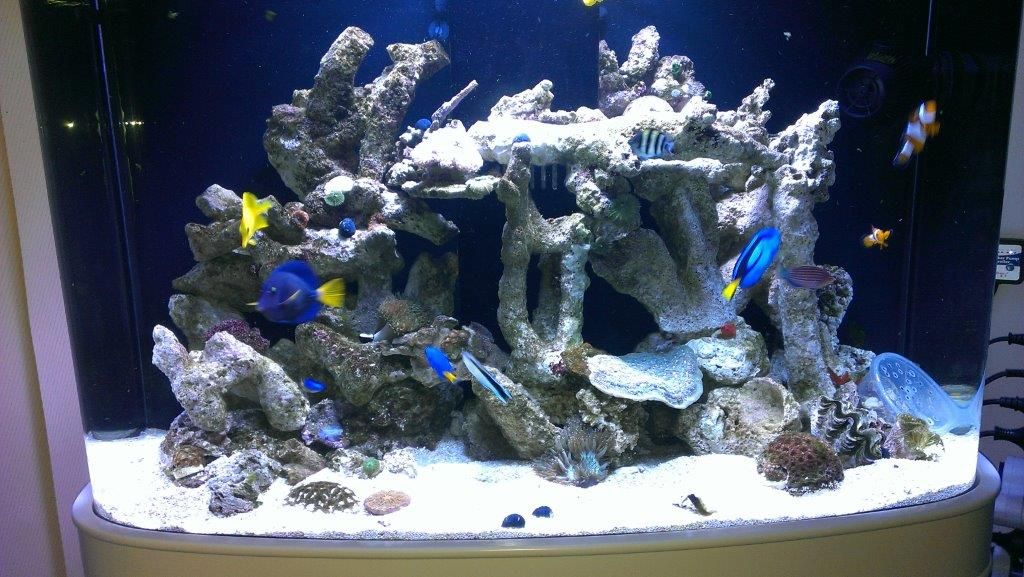 [url=http://s1286.photobucket.com/user/jorgeo65/media/tankjuly2013_zps4851799e.jpg.html][img]