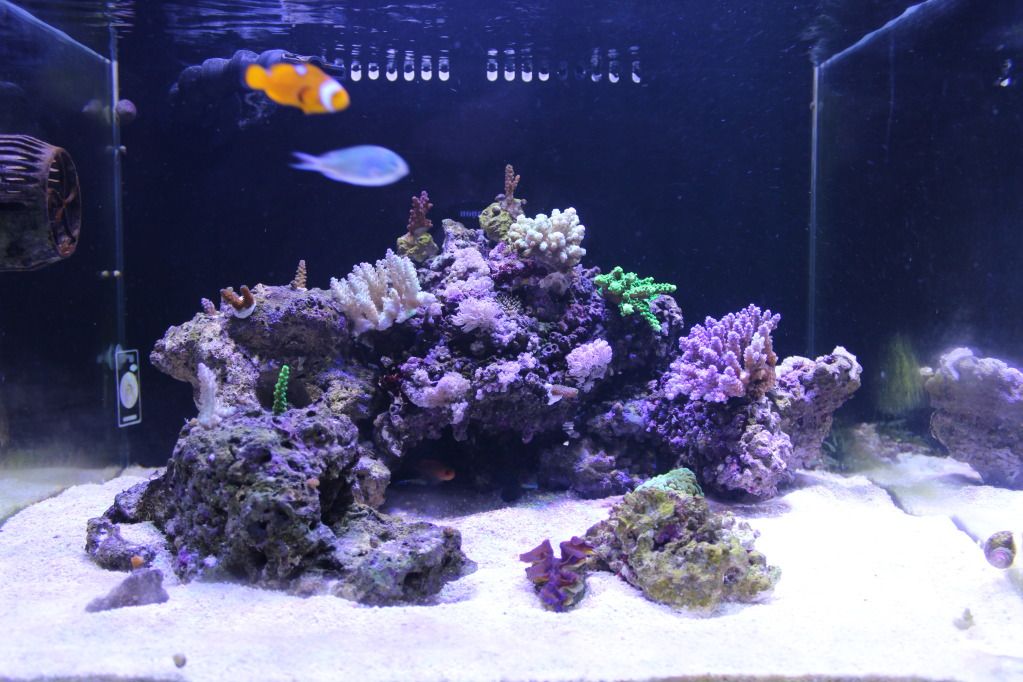 Im back before I left!!
After a sudden and suprising influx of money,
I decided I may aswell have my new tank sooner than later!I will hopefully be able to leave this one alone for days at a time, which is what I need with work at the moment.
System Objectives:
A mini version of an open space patch reef, with high side imitating a reef crest! Mainly LPS, some SPS on top. Waiing to find the right haddonis anemone too!
Not so common fish, striking colours. a few clams, and hopefully bro SPS to the extent I can frag on to fellow reefers, doing my little bit for the environment!!
System Type:
Mixed Reef
Strike up Date:
TBA
Display Tank:
24x24x16 rimless, external overflow, black acrylic, by Dave at Extreme reef
Display Lighting:
DIY 36x3 LED unit, going for a high end looking one though
Stand:
Custom built, white cladding by Dave at Extreme Reef
Hood:
Hood?! pfftttt.... rimless
Sump:
2 section 2 footer standard. Skimmer, reactor, carbon, rowaphos.
System Water:
Natural salt water
Display Water circulation:
Vortech MP20, May upgrade to a 40 later on
Return Pump:
Red Devil 3000, or Ehiem 2000
Skimmer:
Bubble Magnus NAC 3.5
Evaporation Top Up:
Auto topup
Chemical Support:
Kaomer Dosing Pump
Calcium Addition:
Damprid
Alkilinity Addition:
Bi Carb
Magnesium Addition:
Epsom salts
Other Chemical Maintenance:Bio Pellets, Carbon.
Current Water Chemistry: If applicable
Nitrates:
Phosphates:
Alkalinity:
Calcium:
Salinity / Specific Gravity:
Magnesuim: