Introduction:
the nano just didn't give me enough stoke so ive embarked on a new project
System Objectives:
Simple high flow reef with a room for the fishes and rampant coral growth!! Thinking 2 x large softies and a couple of nice gorgonians.
System Type:
MIXED REEF
Display System:
Strike up Date:
June 1st 2011
Display Tank:
4x2x1.5 high bought from a fellow reefer. It was a work in progress -needed to be drilled and Plumbed.
Display Lighting:
2x 24w actinic , 1 x 150MH - light duty - gonna keep less demanding corals this time round
Stand:
stand painted white
Hood:
cut down hood - painted white
Sump:
3 chamber sump - 1 for macro/1 for skimmer/ 1 for return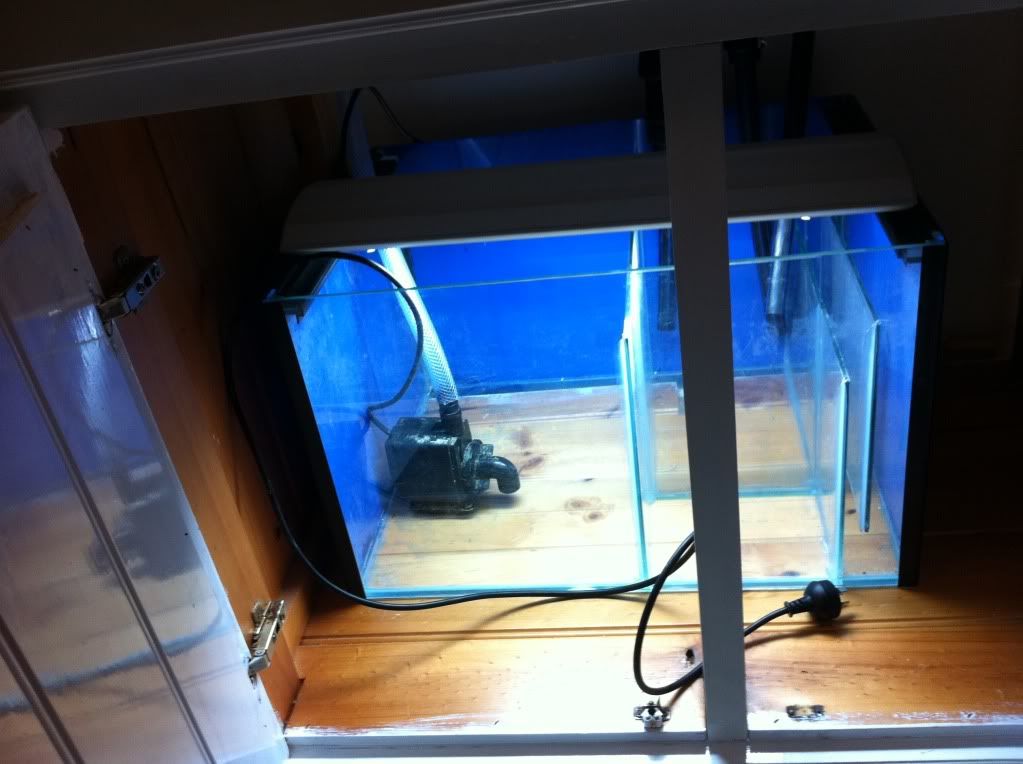 Refugium:
macro in sump
Refugium Lighting:
single 24w T5 setup
Support systems:
System Water:
artificial salt water
Display Water circulation:
1 x mp40 / 2500L return pump
Return Pump:
2000L return pump
Skimmer:
marine sources rdc 850 internal
Evaporation Top Up:
Auto topup via tunze
Chemical Support:
Calcium Addition:
damp rid
Alkilinity Addition:
baking soda
Other Chemical Maintenance:
Water changes using dd -h20
Current Water Chemistry:
not yet tested
Nitrates:
Phosphates:
Alkalinity:
Calcium:
Salinity / Specific Gravity:
Magnesuim:
Images:
Drilled and plumbed a bean animal into the existing calfo weir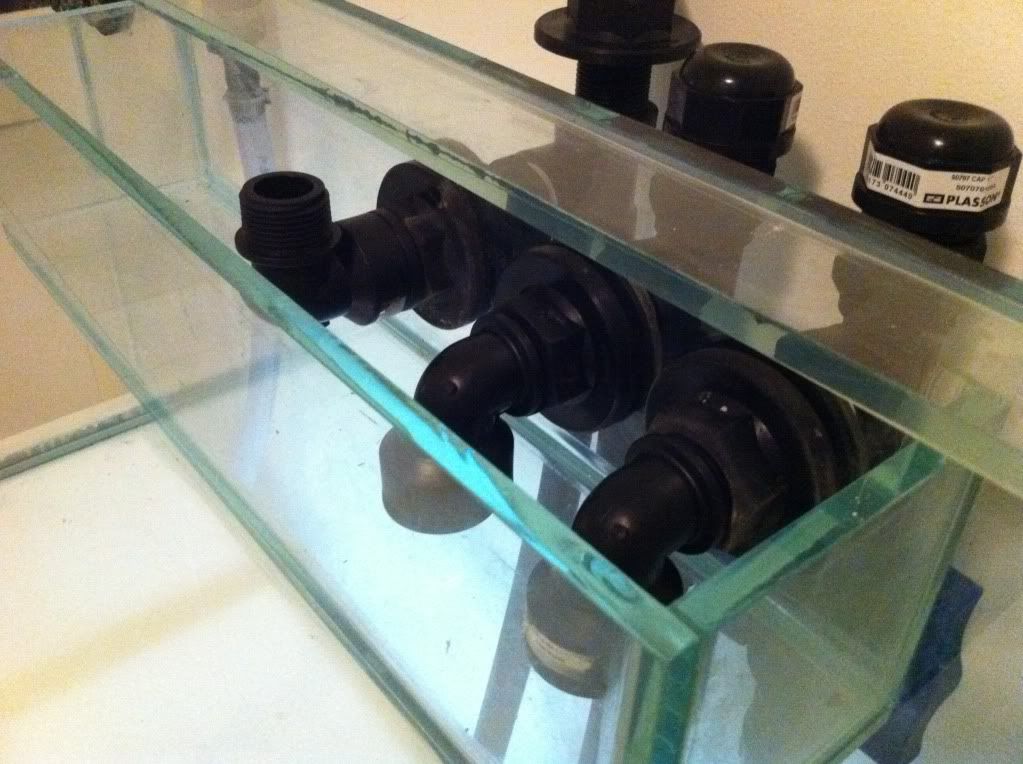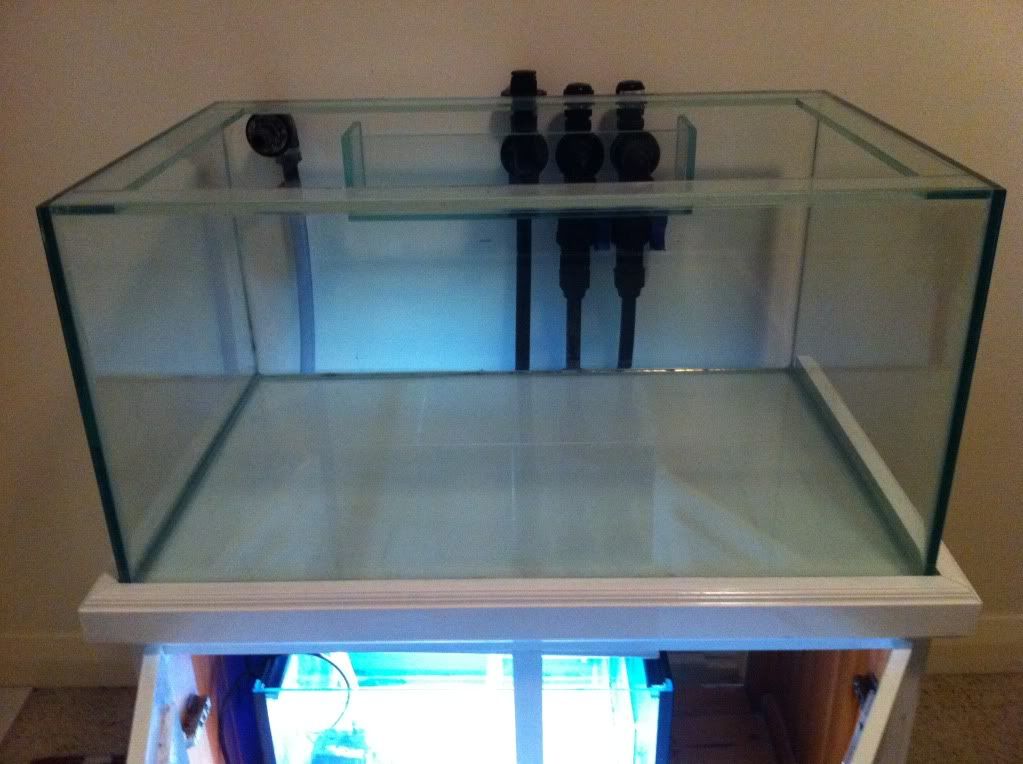 The finished Goods - Painted white and cut down the top heavy looking Hood
Water test - successful