Introduction:
Well after playing around with FW tanks for a while and going in and out of fish shop all the time and seeing the beautiful selection of colours and shapes in the marine sections I always knew I wanted to give it a go eventually. So here is my eventually starting to happen
Current FTS before shutdown(already took the light off)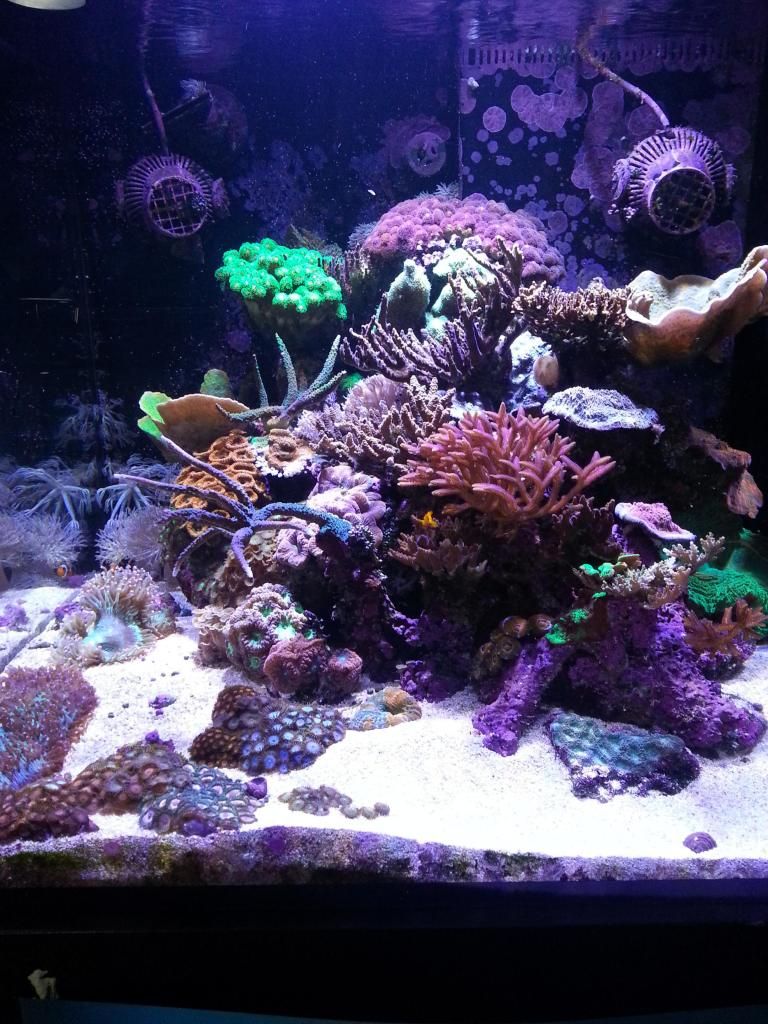 System Objectives:
To create a visually stunning display while learning the marine tank ropes. Hopefully get good at it one day (if all goes well) look at expanding.
System Type:
Mixed Reef, with plenty of softies as the wife likes them the best
Display System:
Strike up Date:
Start of August 2010
Display Tank:
Existing (previously a planted tank) 70 x 70 x 60cm cube made of optiwhite glass, with overflow.
Display Lighting:
150W MH with 14000k solarmax globe, 2 x 24W HO T5 Actinic globes. Lights will be lowered to 20mm above tank to avoid jumpers.
Stand:
Existing stand. Steel frame.
Hood:
Open design, Really just a shroud to hide the lighting
Sump:
60 x 40cm sump. Existing baffles need to be modified and new ones added to suit marine sump.
Refugium:
In sump. Size will depend on space left after new baffles are put in.
Refugium Lighting:
90W LED panel that I had for my planted set-up(hopefully this isn't too much overkill)
Support systems:
System Water:
Artificial salt water ( will look into Natural once I get set-up)
Display Water circulation:
Hydor Koralia's K Copy 5000L/H Power head
Return Pump:
Eheim universal pump 38l/min
Skimmer:
Bubble Magus BM-NAC180-CS Cone Protein Skimmer
Evaporation Top Up:
Auto topup with RO/DI from 50L top up container.
Chemical Support:
Calcium Addition:
Calc support via Bubble magus auto doser
Alkilinity Addition:
Alk support via Bubble magus auto doser
Other Chemical Maintenance:
??? If needed via doser
Current Water Chemistry:
If applicable
Nitrates:
Phosphates:
Alkalinity:
Calcium:
Salinity / Specific Gravity:
Magnesuim:
Images:
From this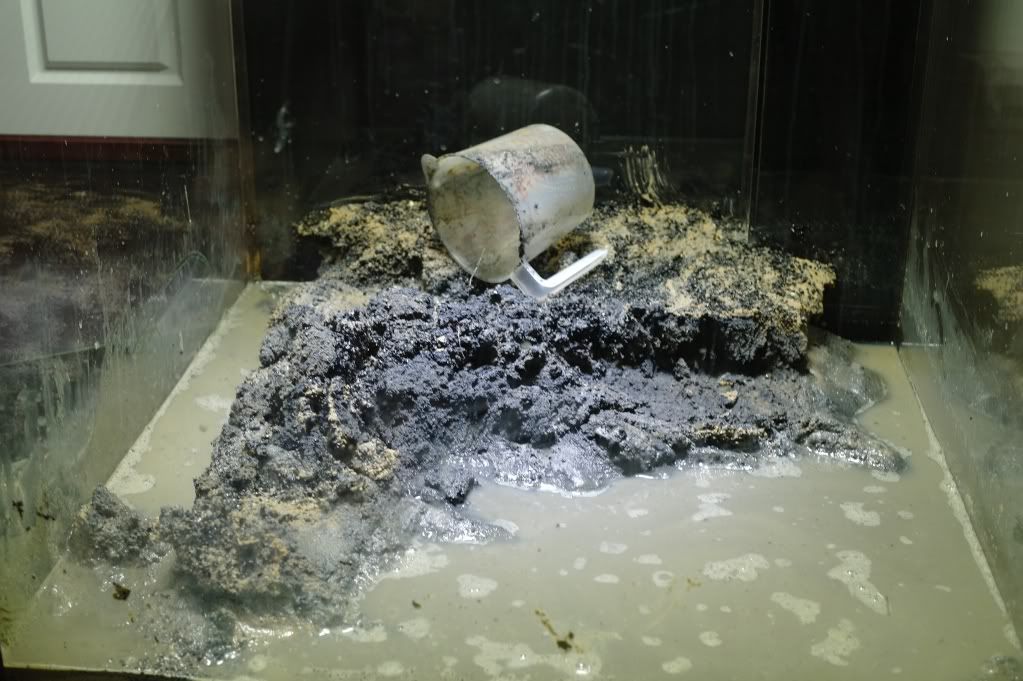 Back to a clean slate with lots of work to progress
My sump modification plans. Any thoughts or advice?
First time I used Sketchup, pretty cool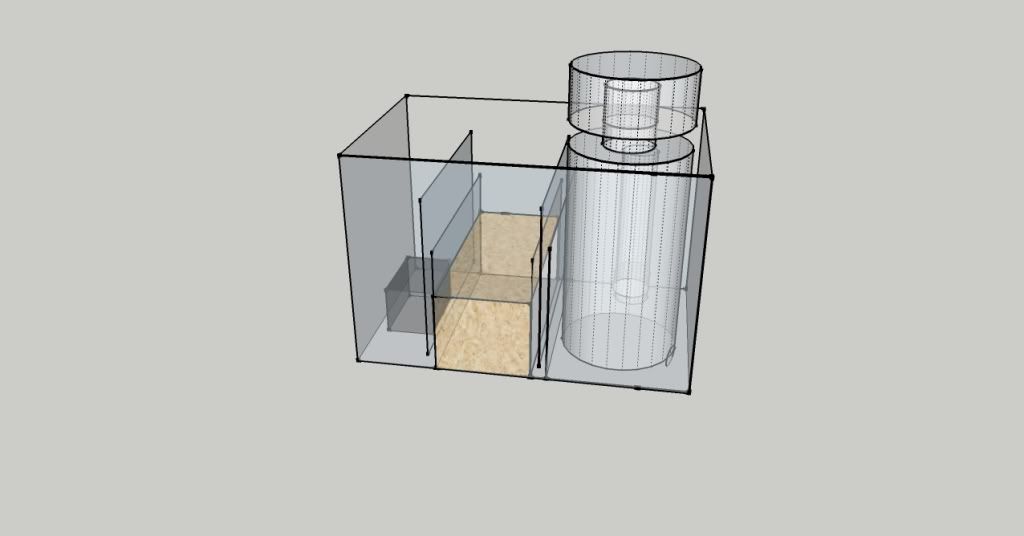 Any advice on how to go about removing the old baffles. I tried tonight for a short time and 3 broken razor blades and no success later
I am here asking
I'm Getting excited