Introduction:
Hey guys i have now moved into my new house and things have been going great!
i have set up the system and i thought i would throw a few pics up and keep it updated from now on!
I have to give a massive thanks to Ernie, Dave, Georgia and Adam at reeflections for all of their help!
System Objectives:
A nice reef to look at and relax in front of, but it will probably become a massive drain of time and definately money!
System Type:
Fishes, SPS, Mixed Reef etc
Display System:
Strike up Date:
1st may
Display Tank:
Main Tank: 4 x 2.5 x 2.5, Fuge: 2 foot cube
Display Lighting:
250 W 20000k MH on the main display and 8x24w t5s on the fuge ( I will be getting LEDS on the main tank)
Stand:
both tanks are 900mm high and are both made of pine i think... ask ernie at reeflections lol
Hood:
Hoods are 300mm high on both tanks made of pine
Sump:
Both systems use the same sump, a 3 x 2 x 1.5 with three sections main tank return and skimmer, fuge return and reactors (to be added) and the last section holds a return pump for the fuge and the main tank
Refugium:
A two foot cube
Refugium Lighting:
a guppys 8 x 24w t5 thing thats breaking apart lol
Support systems:
System Water:
Natural salt water
Display Water circulation:
two vortech mp40w in the main tank and the fuge uses the flow from its return pump (eheim 2000)
Return Pump:
2 x eheim compact 2000's
Skimmer:
Some guppys marine sources thing, it doesnt work very well, will be upgrading soon.
Evaporation Top Up:
Tunze osmolator
Chemical Support:
Calcium Addition:
none at the moment, im either getting a reactor or a three way doser for calc alk and mag
Alkilinity Addition:
as above
Other Chemical Maintenance:
have started prodibio
Current Water Chemistry:
Nitrates: 0
Phosphates: 0.5 GRRRR
Alkalinity: dunno
Calcium: dunno
Salinity / Specific Gravity: 1.026
Magnesuim: dunno
Images:
Room lights off from the front
Angle shot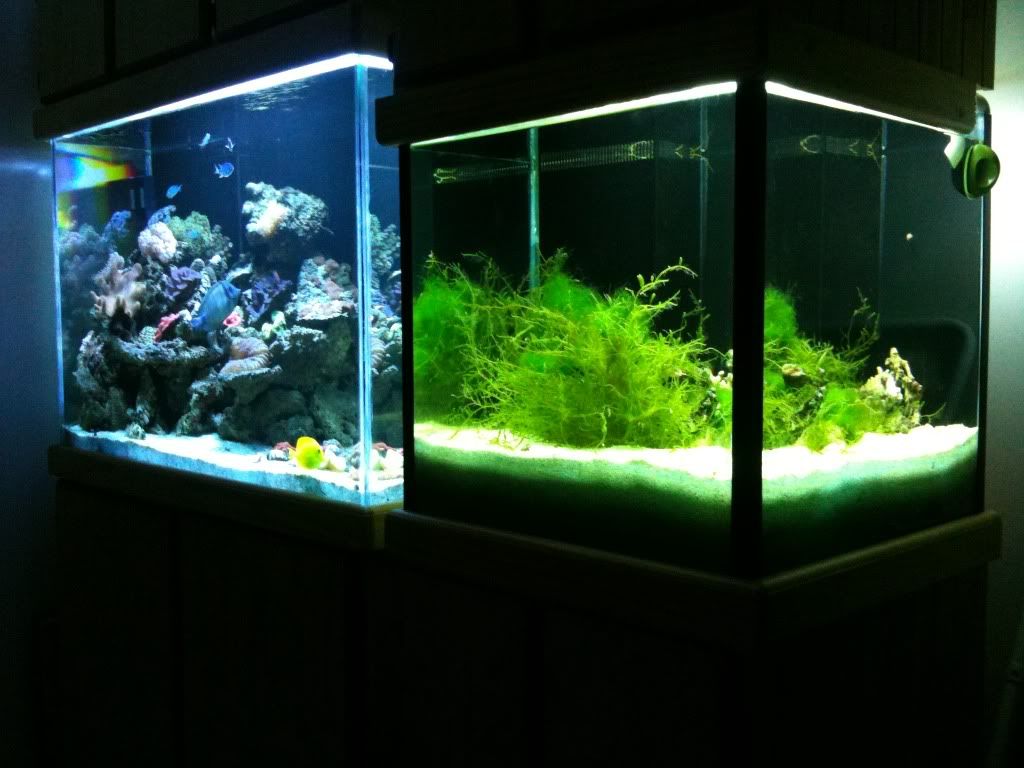 Before i changed to a 250 w halide (was a 150 w 10000k)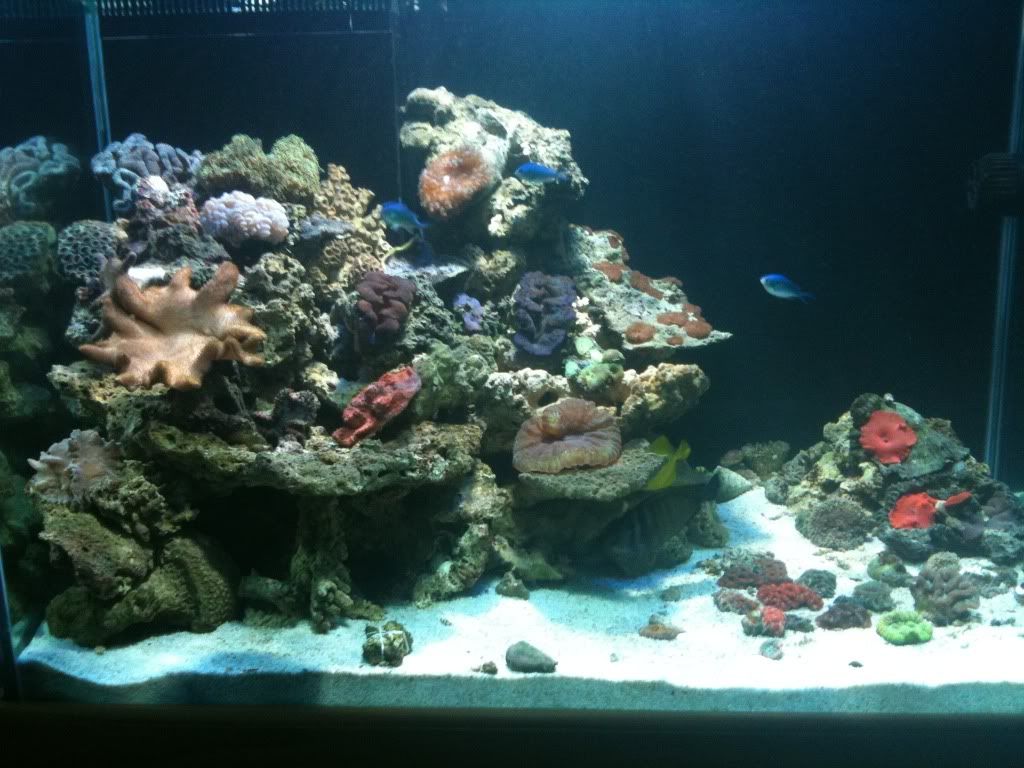 Fuge Front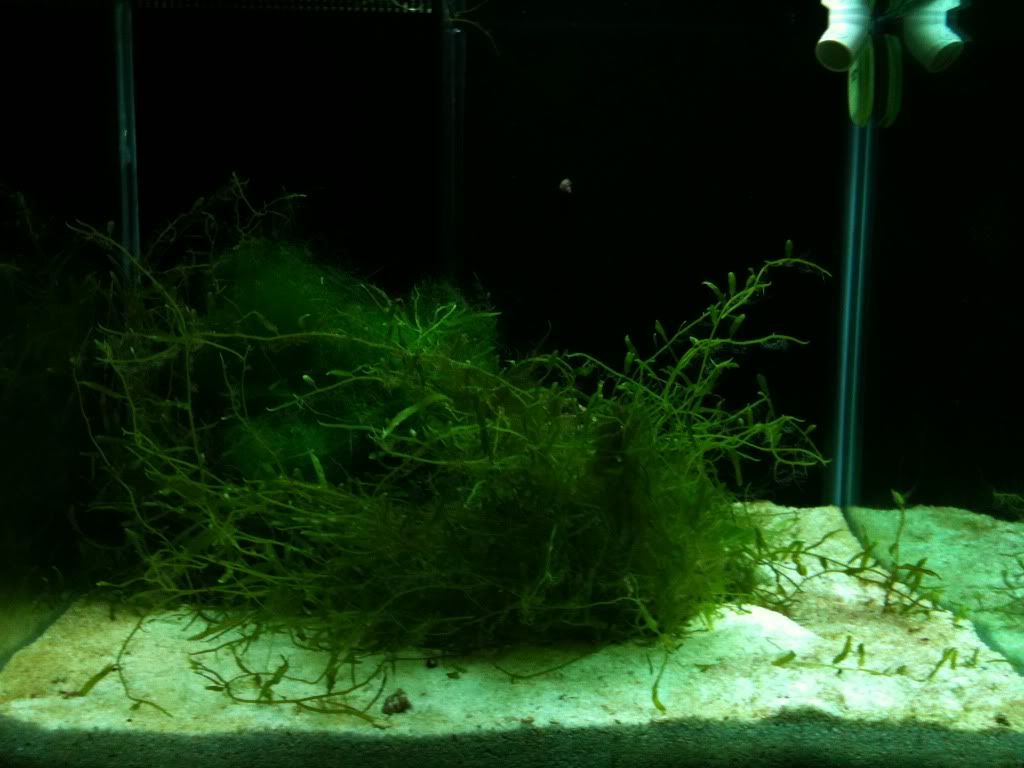 Fuge side
Two Leather Corals and a Bubble Coral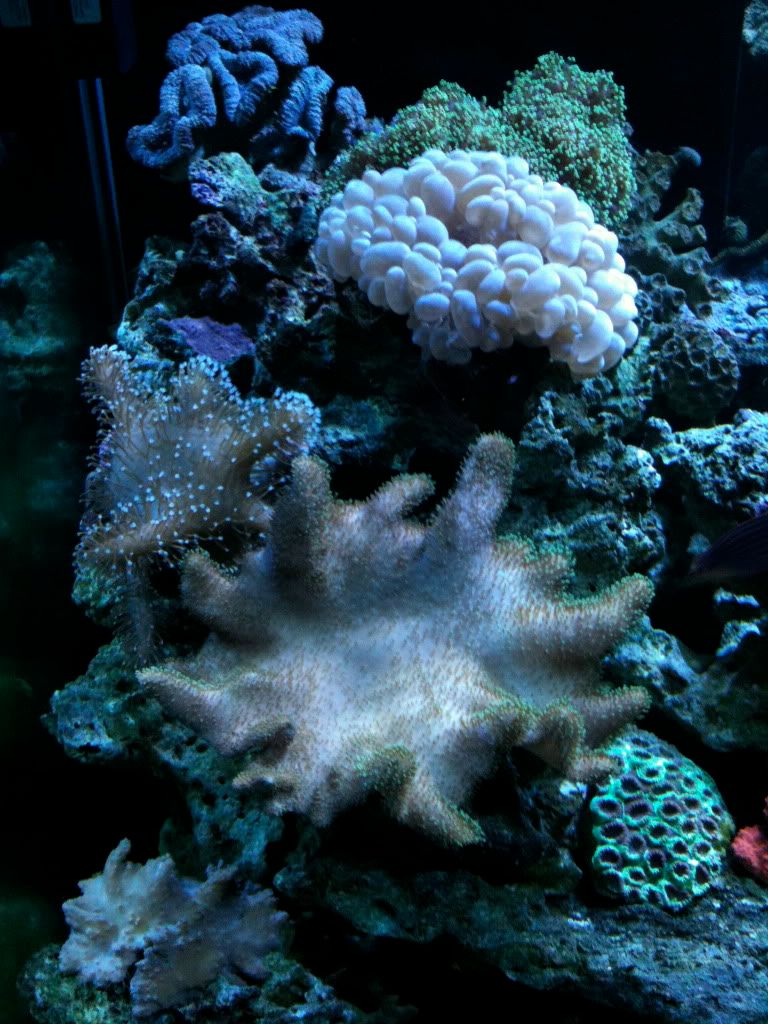 A couple of clams, Two awesome chalices and a cushion coral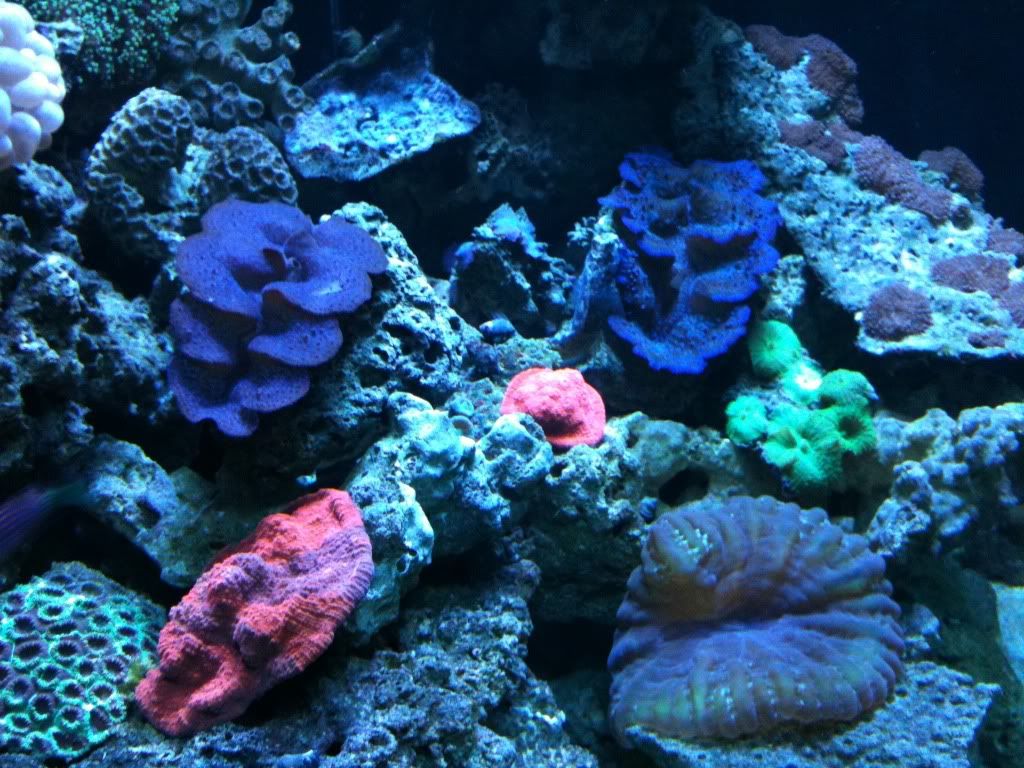 Two orange plate corals one with yellow tips
My rad acans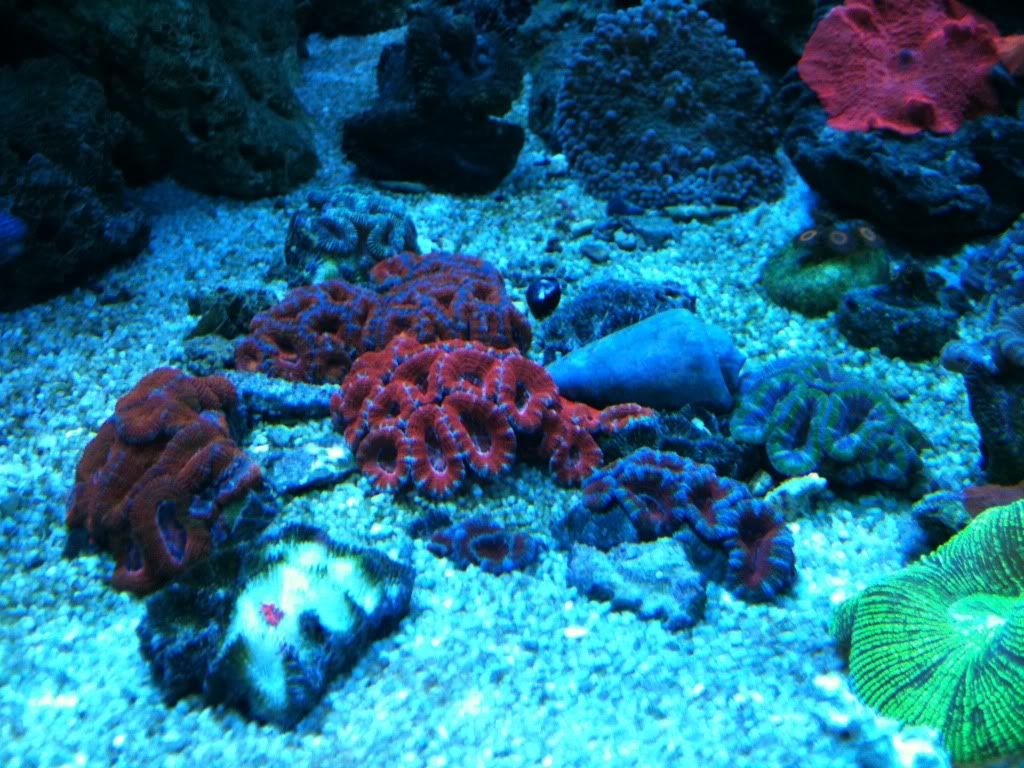 Mushys and a ric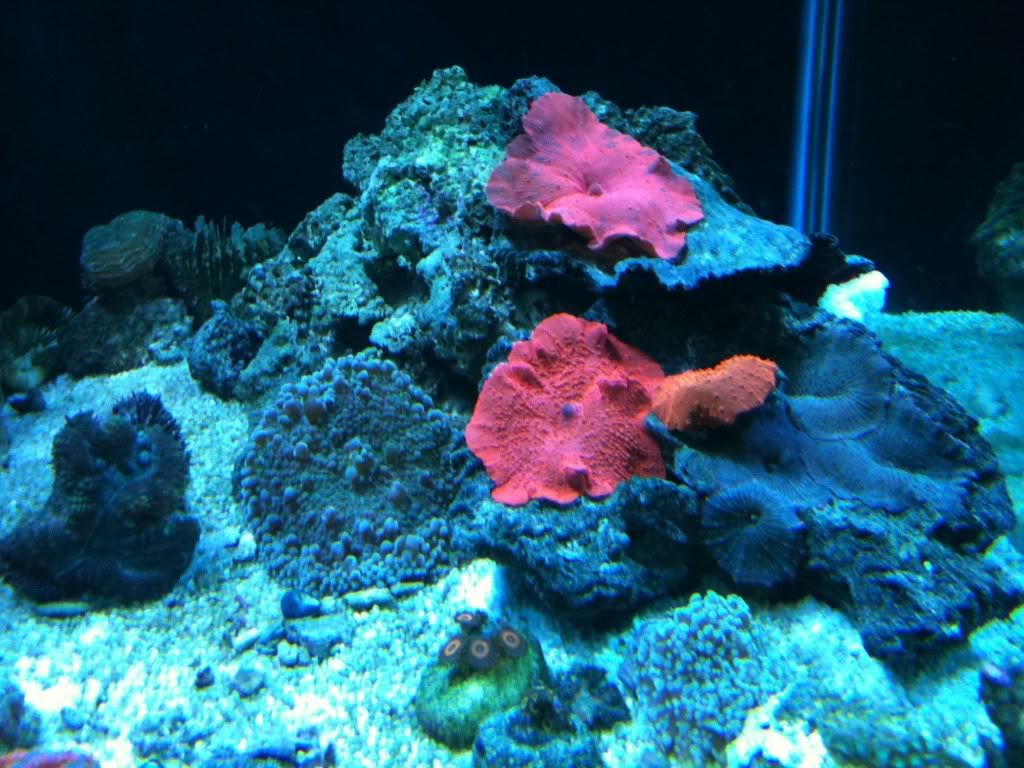 Shot of the corals on the sand
My fave guy!
Sump right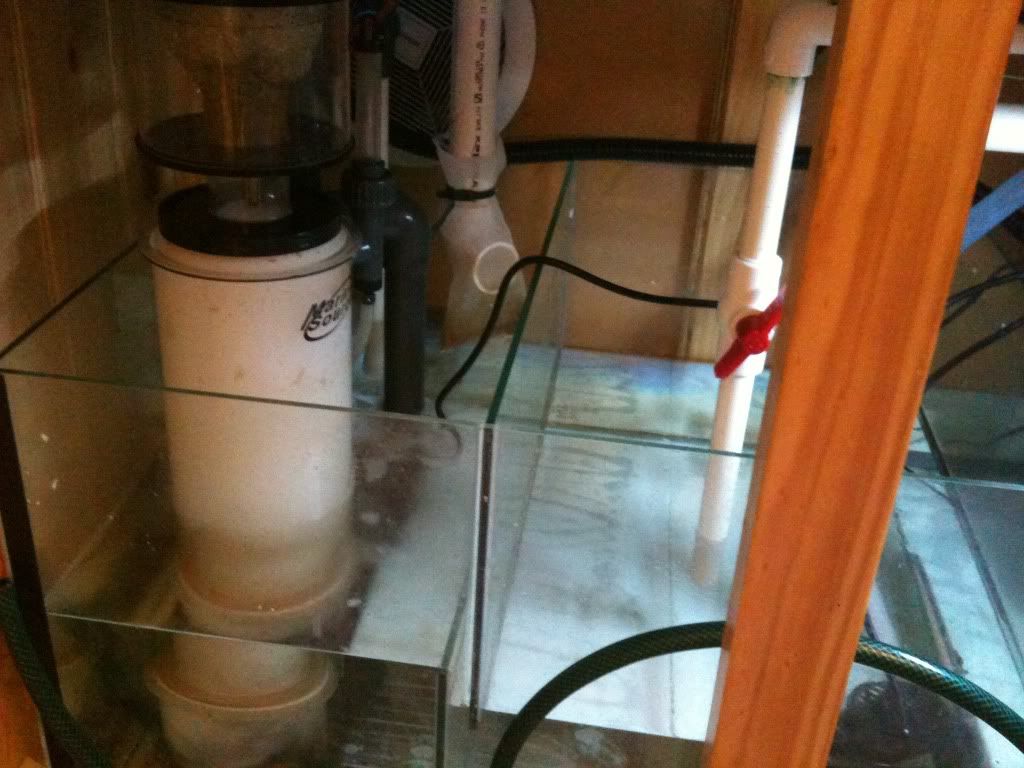 Sump Left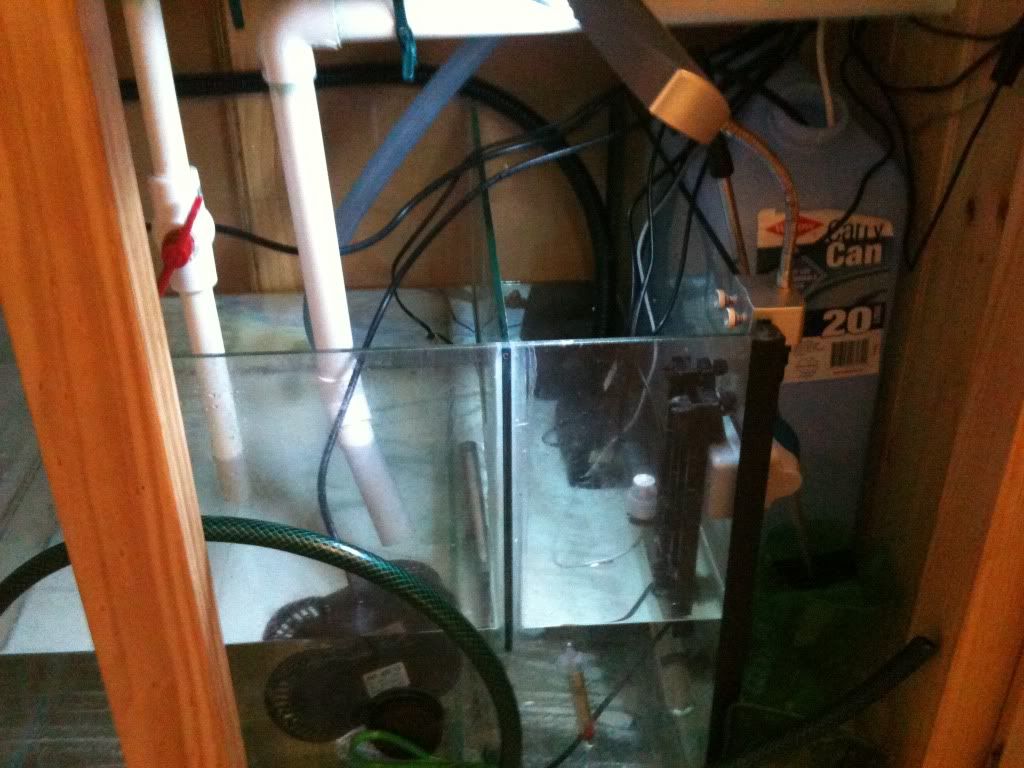 Two return pumps, the fuge return is on its side
Shot of the fuge drains and the main tank drains in the distance
There will be reactors going into the middle section so soon ill chuck up the new pics but any ideas for helping me reduce my micro bubble problem would be great!
see the issue?
Heres some shots of the fuge plumbing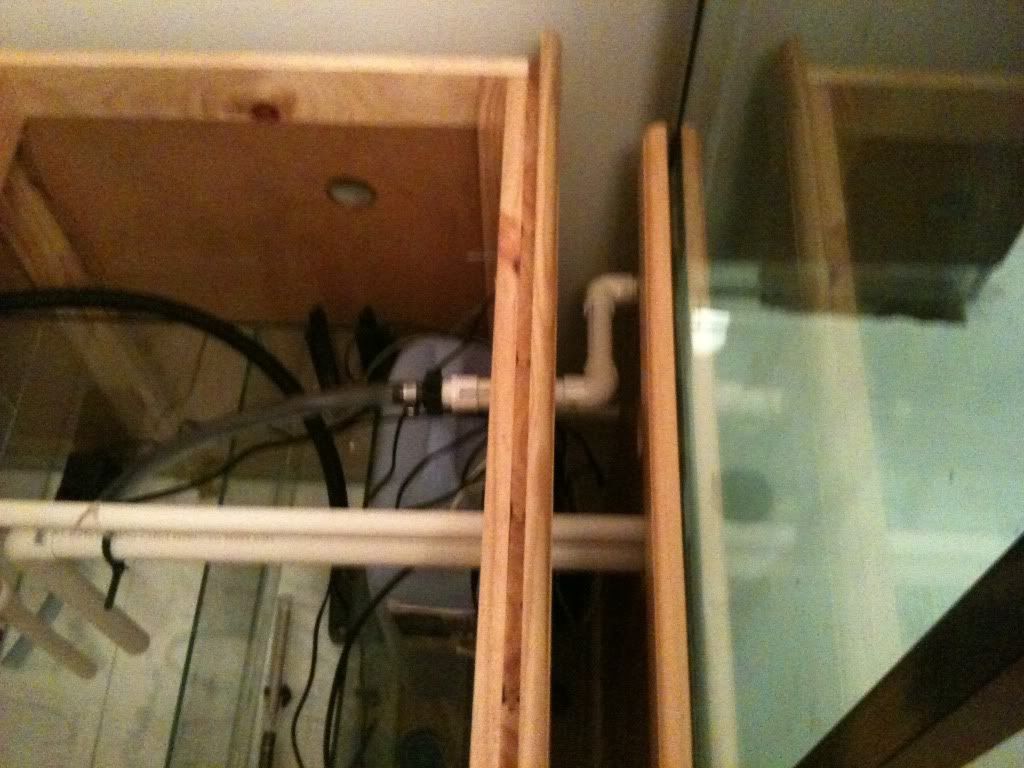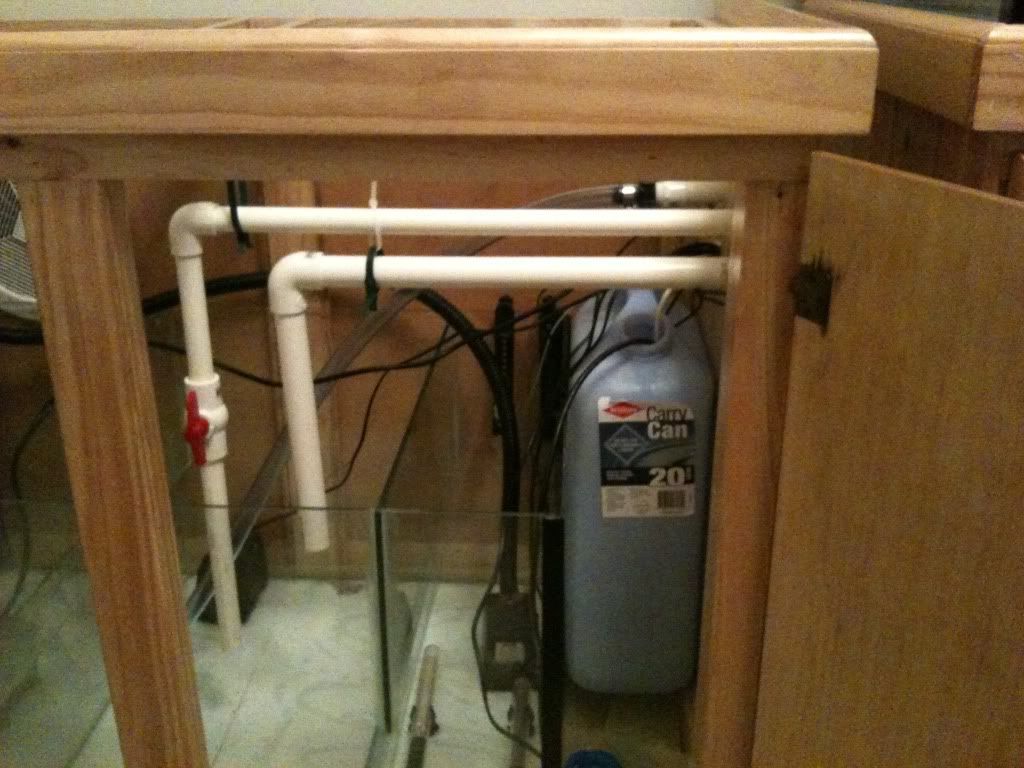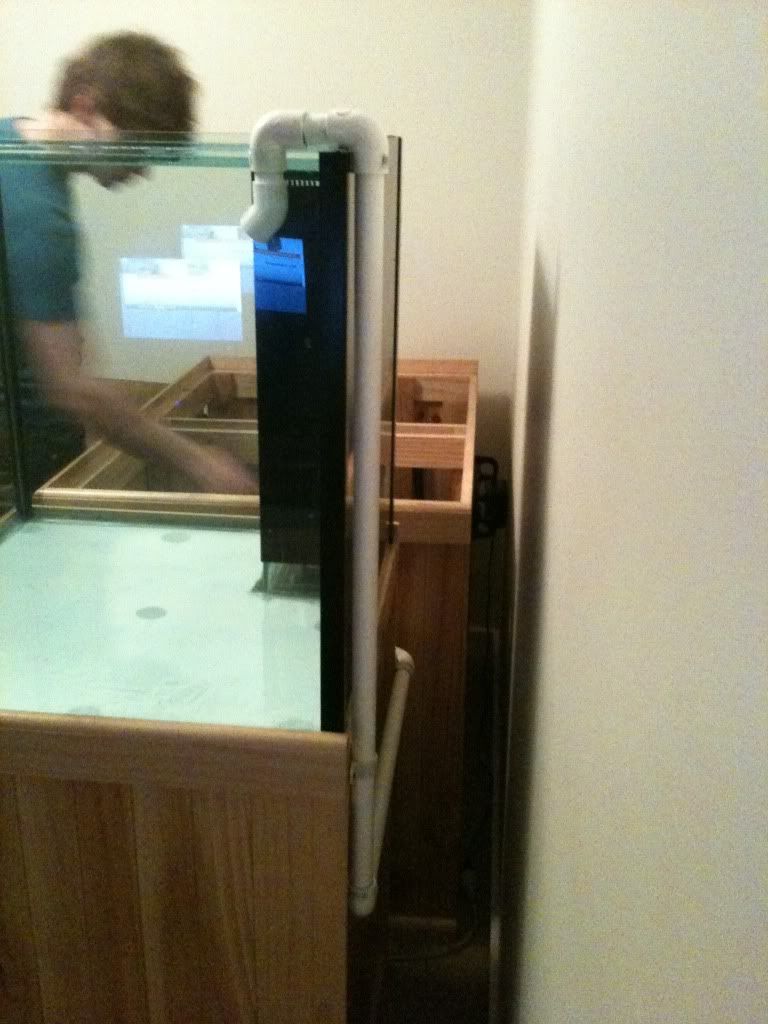 Heres a FTS!
Any advice? or suggestions??
cheers guys!