G'day there folks,
Just thought I'd start my tank journal now,
This has been in the works for the past 8 months and at the moment has only recently been tumultuous!!
One tank has been built by Dennison at Mary-anne's aquarium and as always his glass work is FLAWLESS and he is a great bloke to deal with and talk to!! I couldn't recommend him more.
I know it sounds quite fanboy of me but I can't see myself buying display tanks from anyone else despite living in Canberra.(apologies if this skirts on advertising but as said awesome guy to deal with and I take great pride in this tank)
The removalists however, chipped my tank quite severely(the removalists passed bricks when they saw my facial expression
) so I'm waiting for another quote from Dennison so the removalist's insurance can fund it's replacement.
Anyhows, here's my goal:
I ultimately want a mature and thriving mixed reef, stocked with small cryptic fish and a several open swimmers. I aim to have the tank inhabitants survive for at least 5 years after introduction before I view this tank a success and I'm working hard to ensure that any losses are minimized.
Stocklist:
Already obtained:
1 orange shoulder tang
1 hippo tang
1 lipstick naso tang
1 powder blue tang
2 occelaris clowns
1 lubbock's fairy wrasse
1 yellow tilefish
1 bicolor angel (don't flame this guy came from an established reef tank where it left all corals untouched)
1 lawnmower blenny
Possible Future inhabitants:
A few zebrasomas or one sailfin
A few assessors (yellow and blue)
1 naoko fairy wrasse
1 Ctenochaetus
7 or 8 anthias
I'll be using this thread as a journal to document the progression of this system.
Oh and here are some photos of my now named chipped dream tank....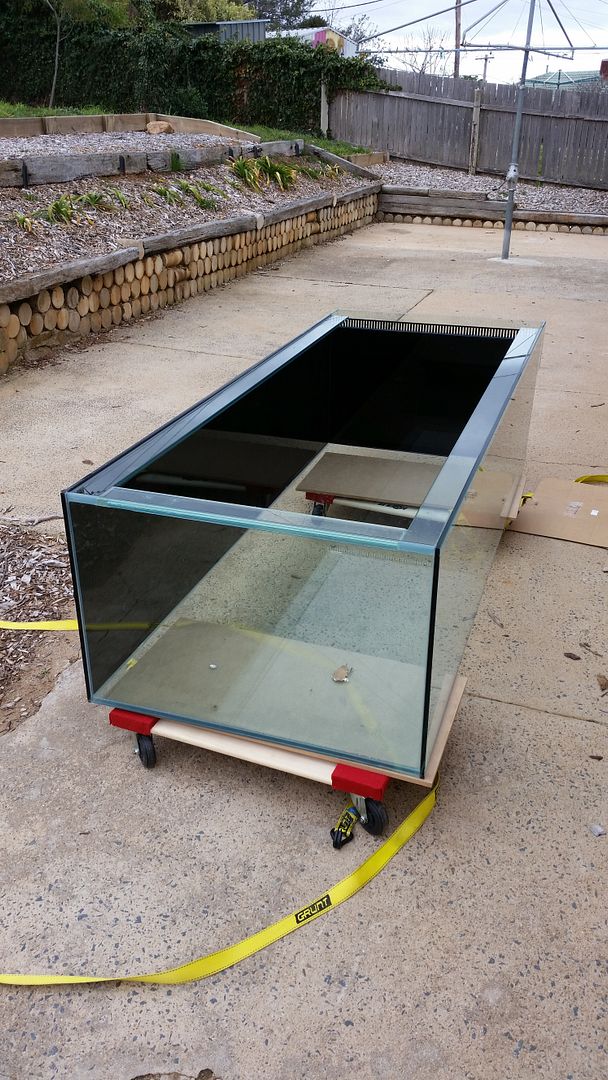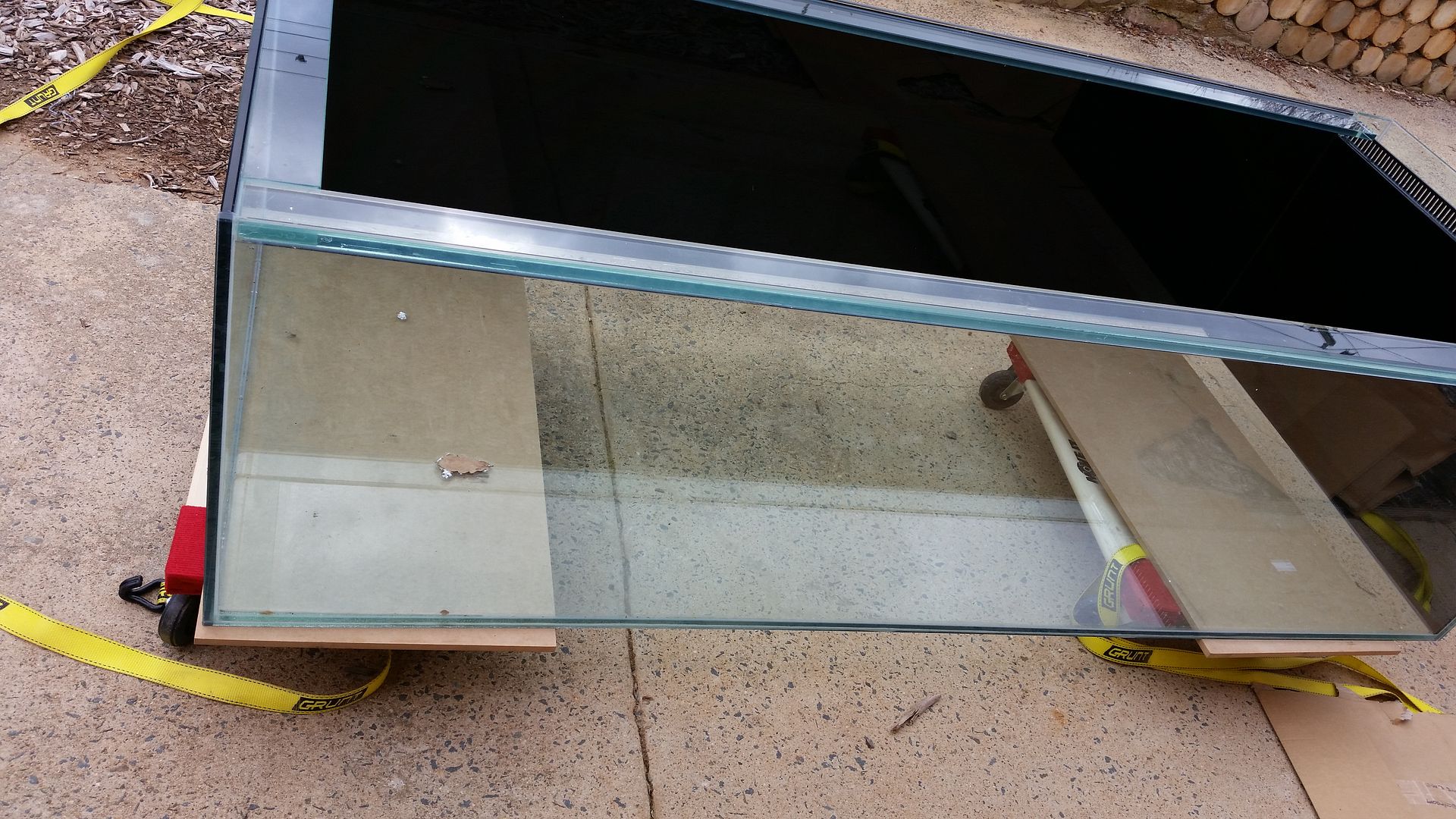 This is the beast in my backyard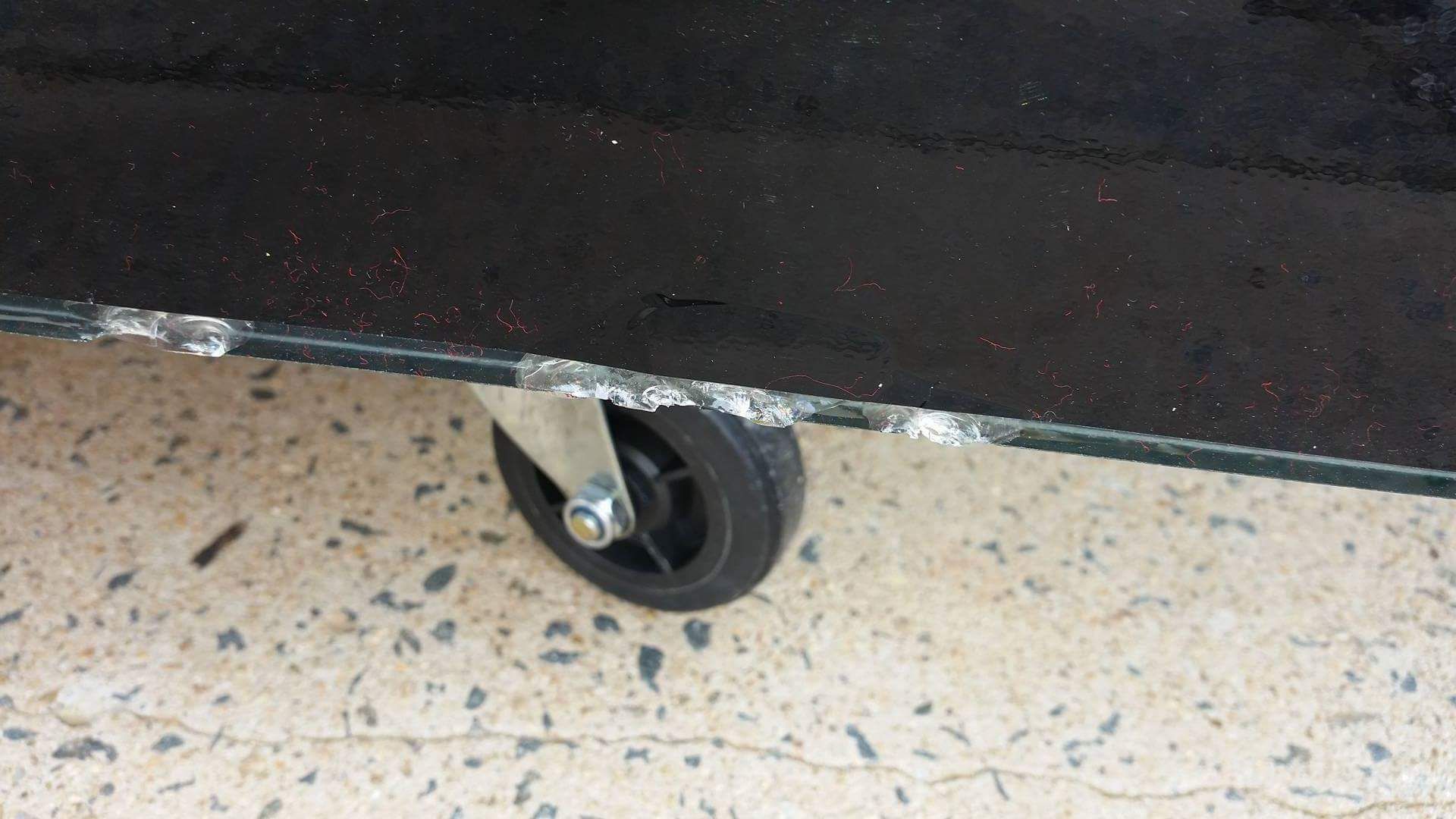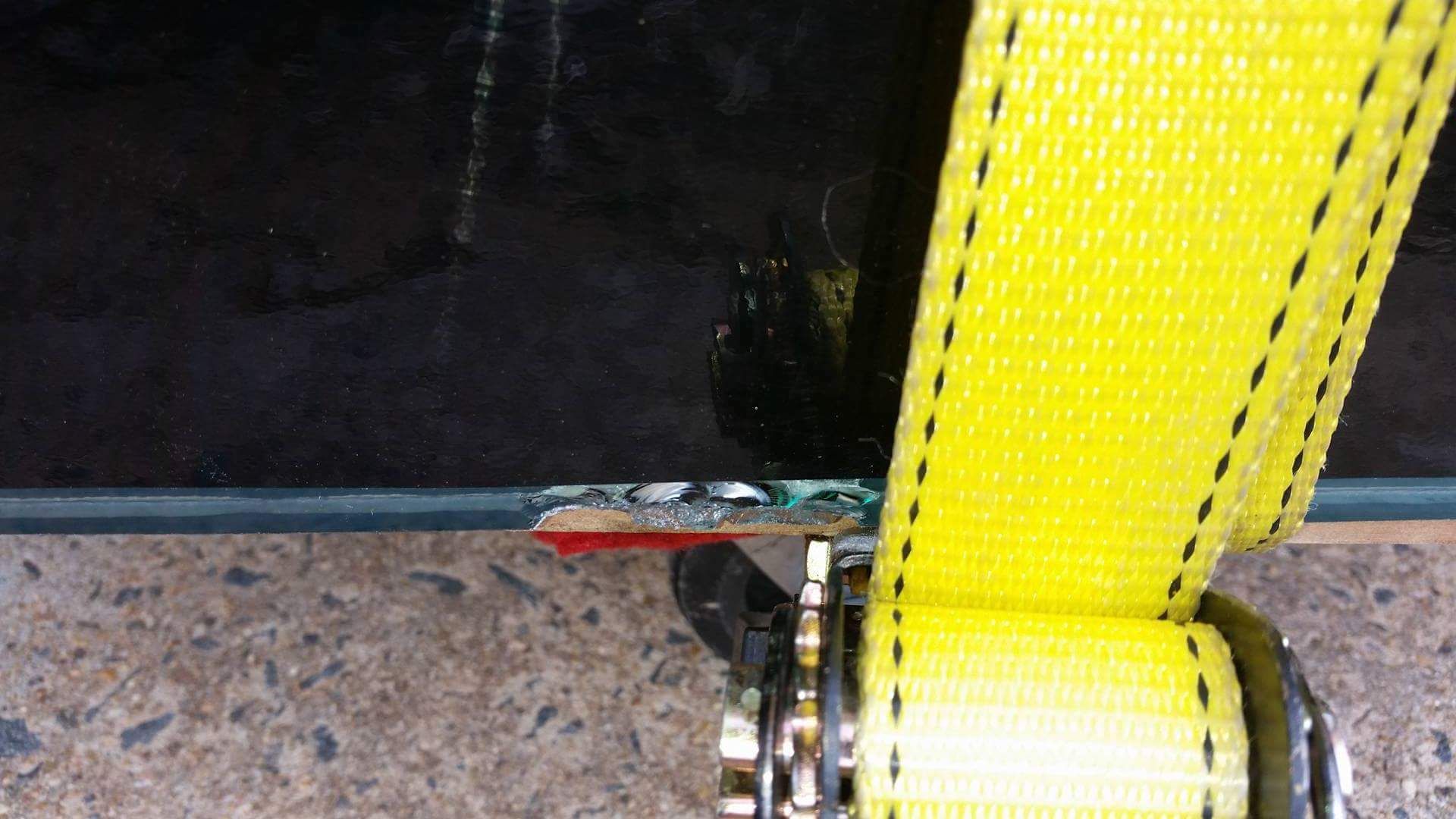 These are the chips
Hopefully will have some photos of the replacement the near future I'll also provide information on equipment for this badboy!!