Started a new Pico tank as previous Pico crashed due to a pump melt down, which cooked everything
.
Again going for a simple design but with better and more reliable equipment.
System Type
: Small simple coral reef type
Strike up Date
: May 2014
Display Tank
: DIY build 8mm Acrylic 25L x 25W x 20H ~ 12litres
Display Lighting
: 28/5/2014 Changed to Coral Flare Mini (2X Neutral white, 1X Cool White, 1X Warm White, 1X Royal Blue 455nm, 1X Blue 470nm, and 1X True Violet 420nm). Previously was a Par 30 BoostLED 2 royal blue, 1 blue, 1 cool white and 1 neutral white.
System Water
: as of Oct, RedSea Coral Pro (previously: Natural salt water)
Water circulation
: Hydor Koralia Nano 900lph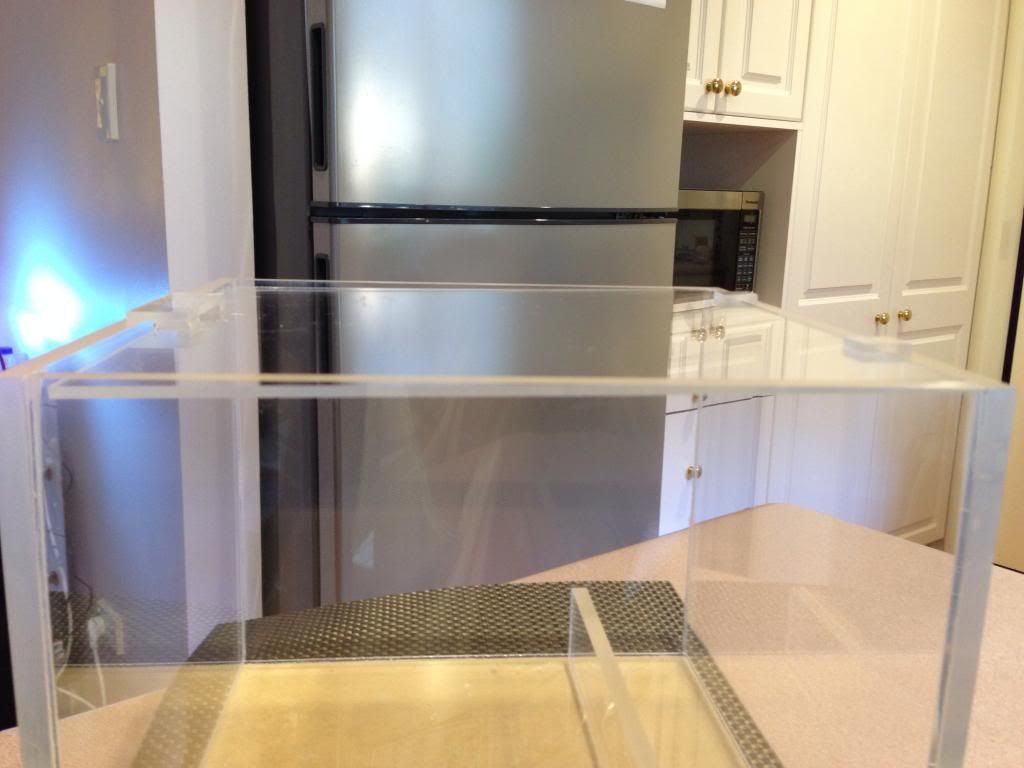 Tank lid sits on a slight angle to allow condensation to run off (thanks for the clever idea Duane
).
Also built a small stand so that I could attach the gooseneck light stand and this also allows for the installation of a drain pipe at the base of the tank for large and easy to manage water changes. Stand was made out of 16mm MDF and painted with too many coats normal spray paint (vivid white and clear gloss).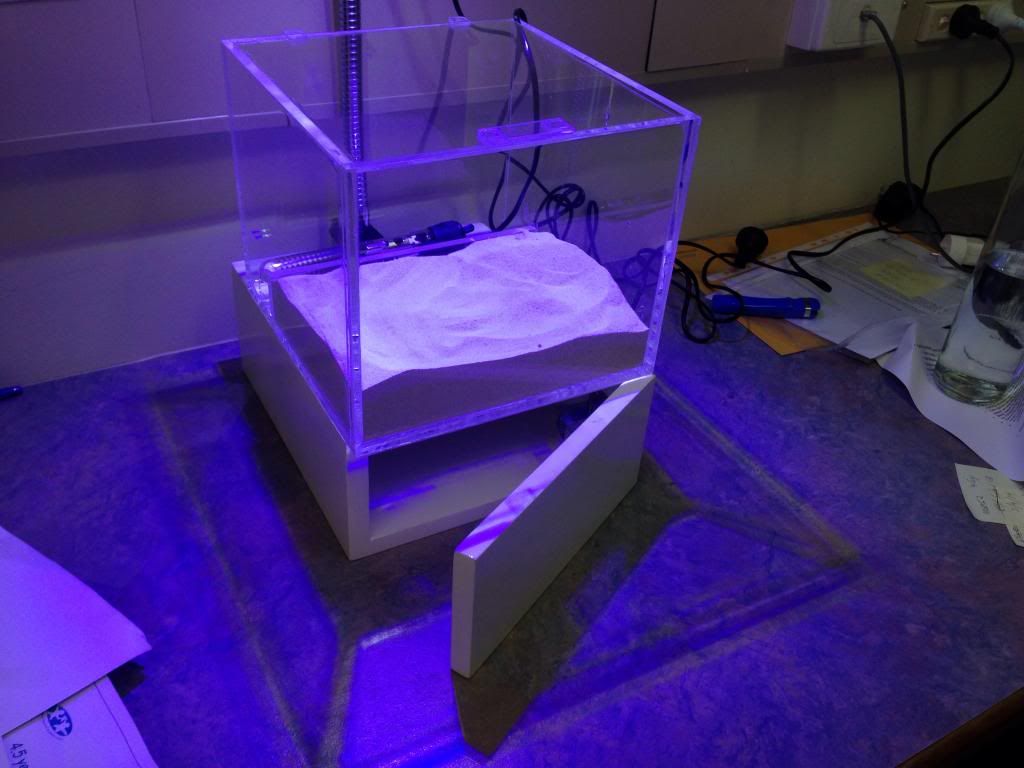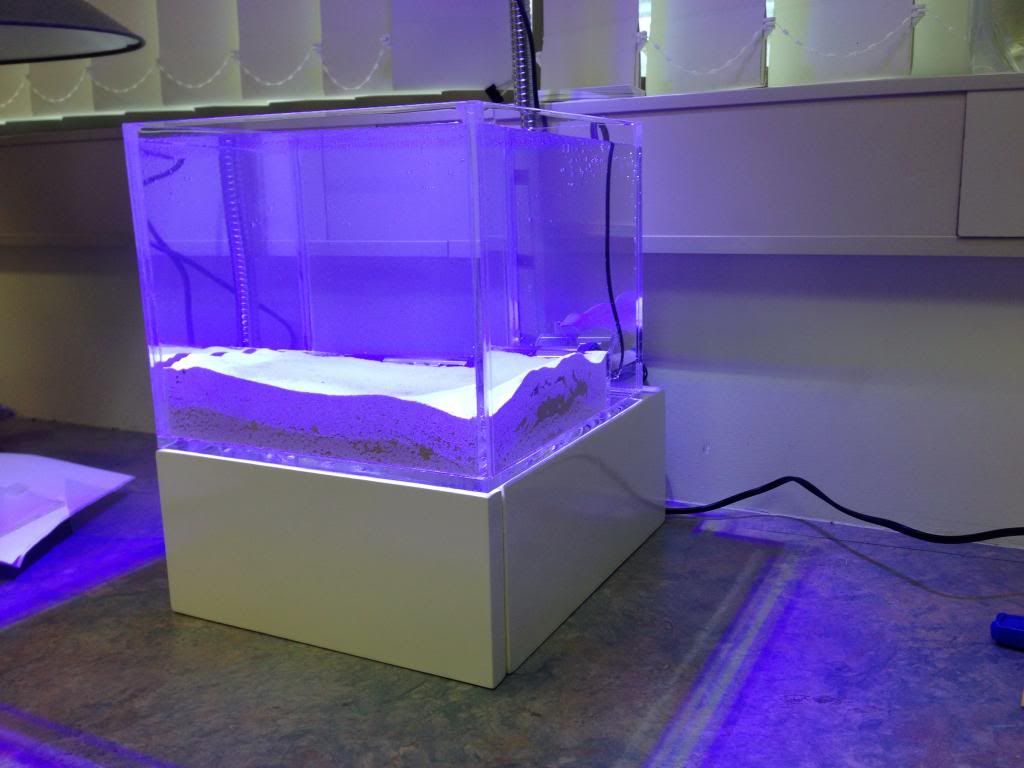 This was my first attempt at flame polishing. For this I used a propane torch. The edges looks much neater than sanding.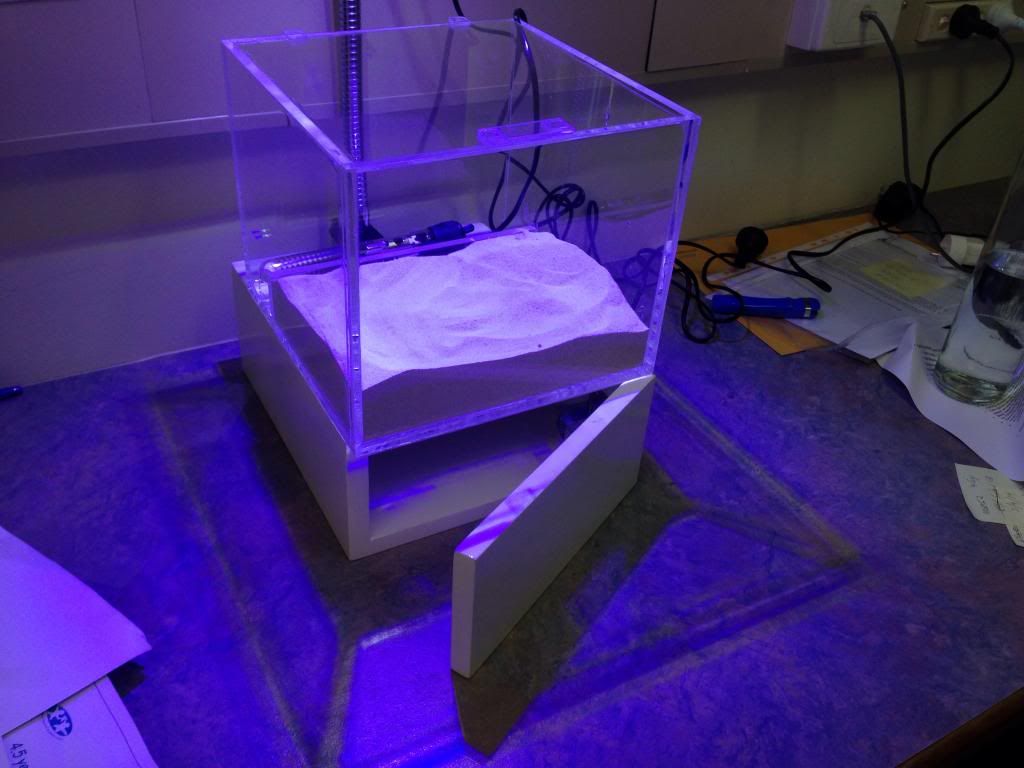 New design features include a small partition at the back to hide the heater, and allow for close to 100% water changes using drain pipe (John Guest valve and hose)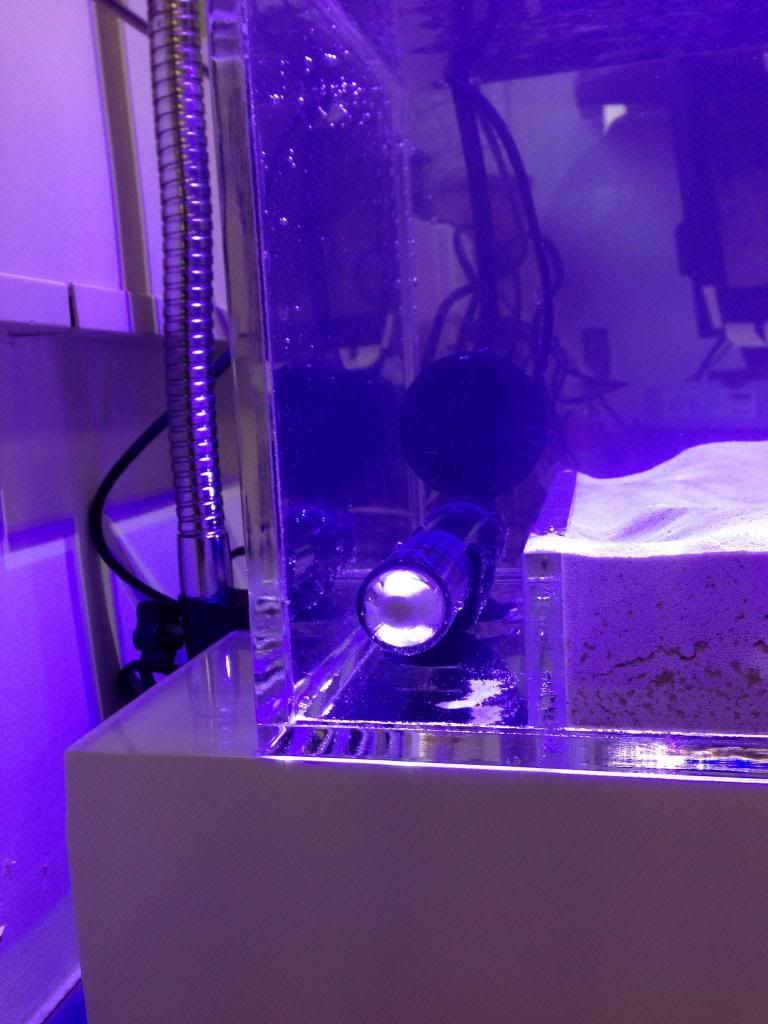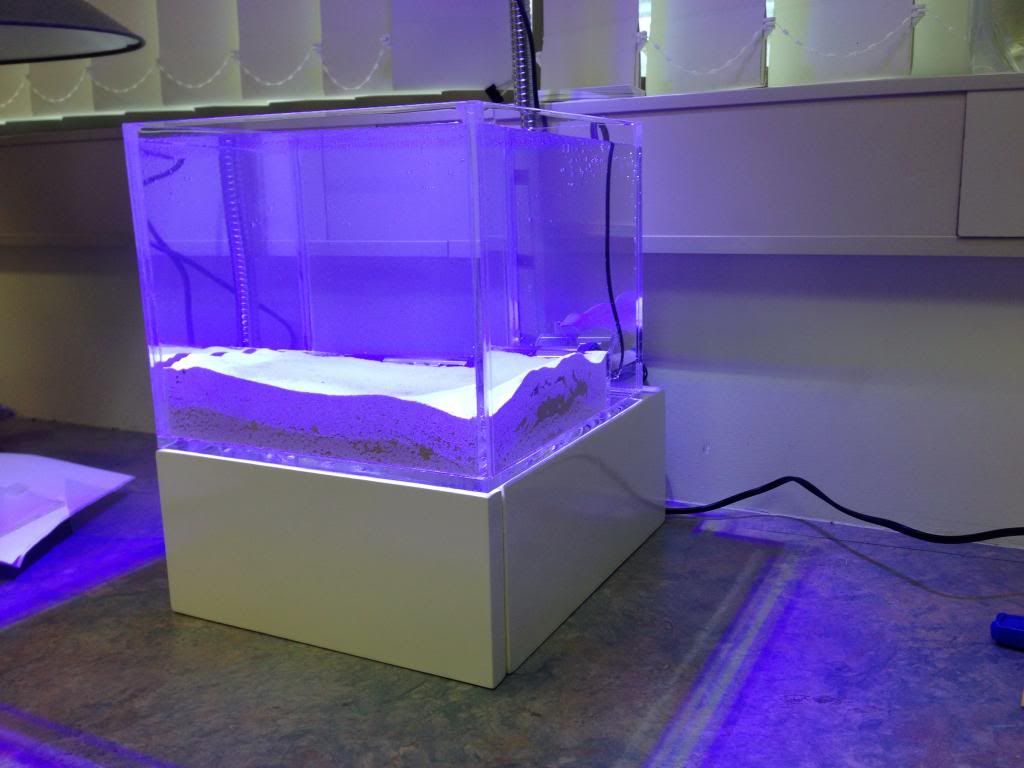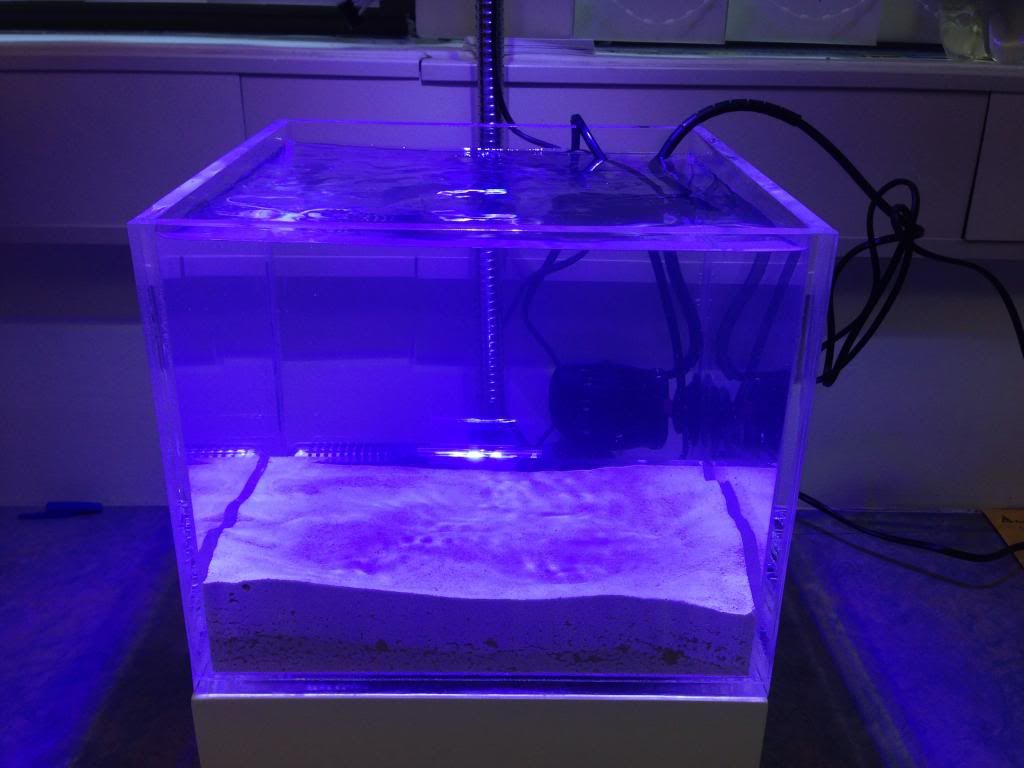 I thought the hydor pump being a 900lph, in a 12litre tank, would stir up the substrate but positioning it this way, it doesn't.
Just filled it up today, so far no leaks. Now just have to decide what to put in it LOL