Introduction:
Hi all
I am curently running a Dymax iq5 nano that is doing well but its just not quite big enough, and i am obsessed with sps and i wanted to be able have a go at keeping sps, So i am making a small upgrade to this and should give me the oppertunity to keep hard corals if i am happy that is stable enough, so this will be be my first venture into sps and i am looking foward to it.
So at the moment i currently have all the gear i need except i wanted to get a Hanna Calcium and Alk checker and also i still need a pump for my Phos reactor i was thinking of a Ehiem 600.Also still waiting on the tank, it has been ordered so hopefully not much longer
edit: when the tank arrives to i will fab something at work to hang the light off because i am only in a rental at the the moment in i dont think they would appreciate me putting holes in the ceiling.
System Objectives:
To have a happy and healthy small slice of ocean.
System Type:
Mixed Reef
Display System:
Strike up Date:
26/6/13
Display Tank:
400x450x400 AIO(black silicone). - Big thanks to Dave at Extreme Reef for building the tank.
Display Lighting:
Ecotech Radion XR30W
.
Stand:
Computer desk.
Hood:
Hoodless.
Sump:
400x100 in the back of the tank with 3 sections.
Refugium:
some live rock.
Refugium Lighting:
Nil.
Support systems:
System Water:
ASW, Korallen Zucht Reefers Best Salt( i have a RO/DI unit for the water).
Display Water circulation:
Ecotech Vortech MP10WES, Tunze 6015.
Return Pump:
Tunze Silence 1073.008.
Skimmer:
Tunze Comline 9004
Evaporation Top Up:
Manual
Definatly Auto(tunze osmolator)
Chemical Support:
Calcium Addition:
Red Sea Reef Foundation A
Alkilinity Addition:
Red Sea Reef Foundation B
Other Chemical Maintenance:
Red Sea N03P04-X, Korallen Zucht Cyanoclean.
Current Water Chemistry:
Nitrates:
2.5ppm(Red Sea Pro)
Phosphates:
0.00ppm(Hanna)
Alkalinity:
8dkh(Hanna)
Calcium:
406ppm(Hanna)
Salinity / Specific Gravity:
1.0255(D-D Refractometer)
Magnesuim:
1380ppm(Salifert)
Potassium
410ppm(Salifert)
Images:

The Sketch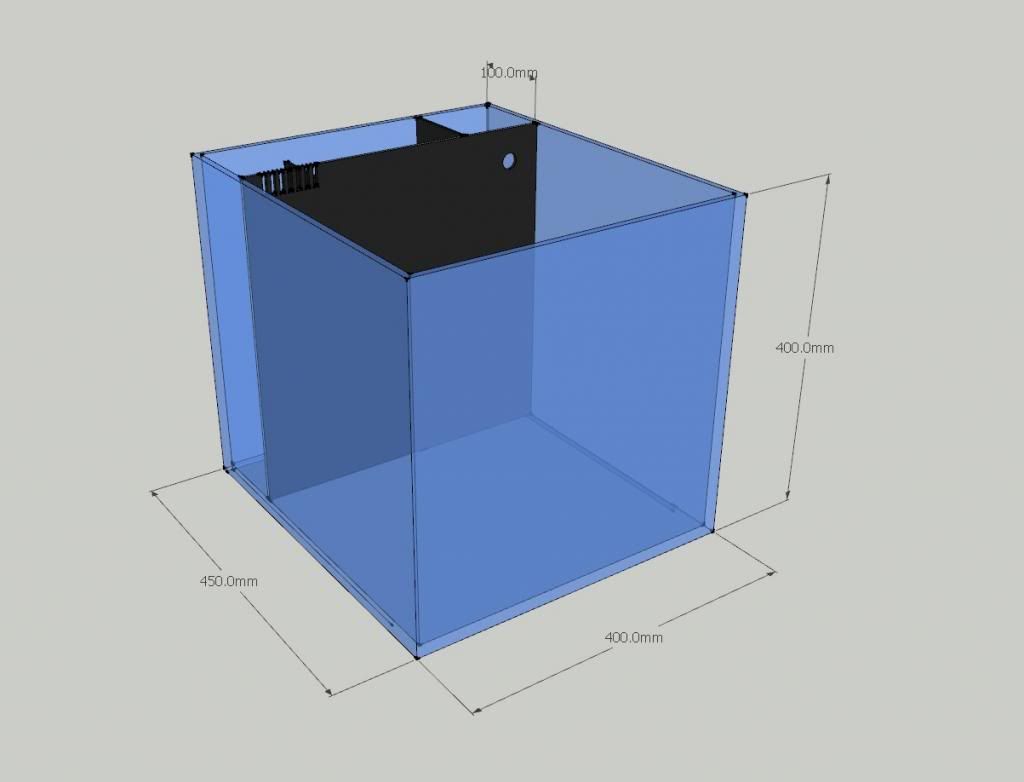 The goodies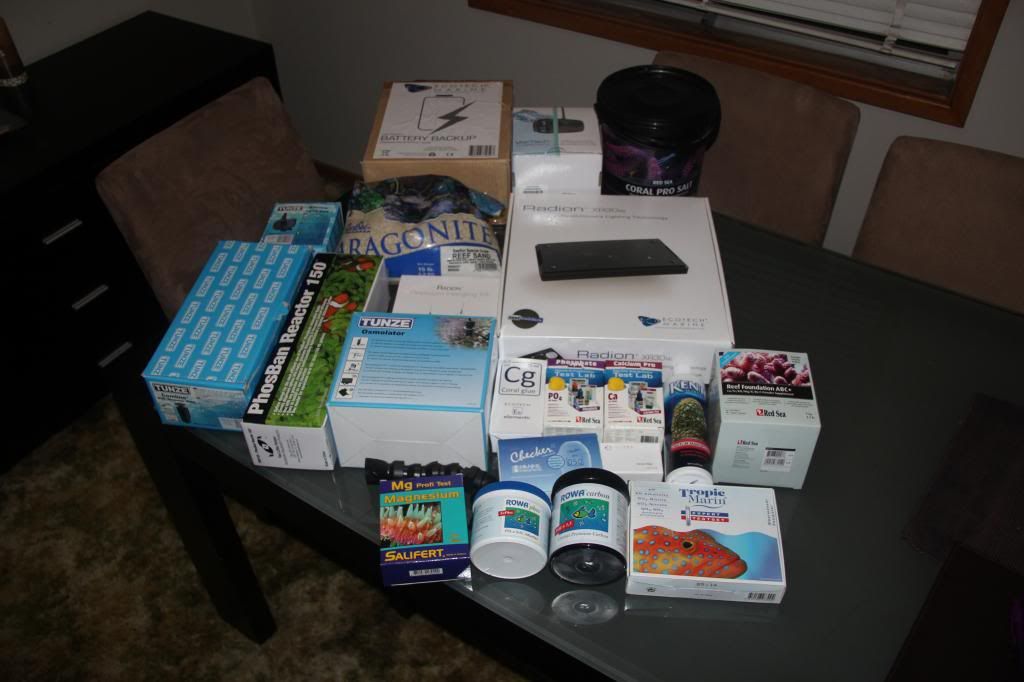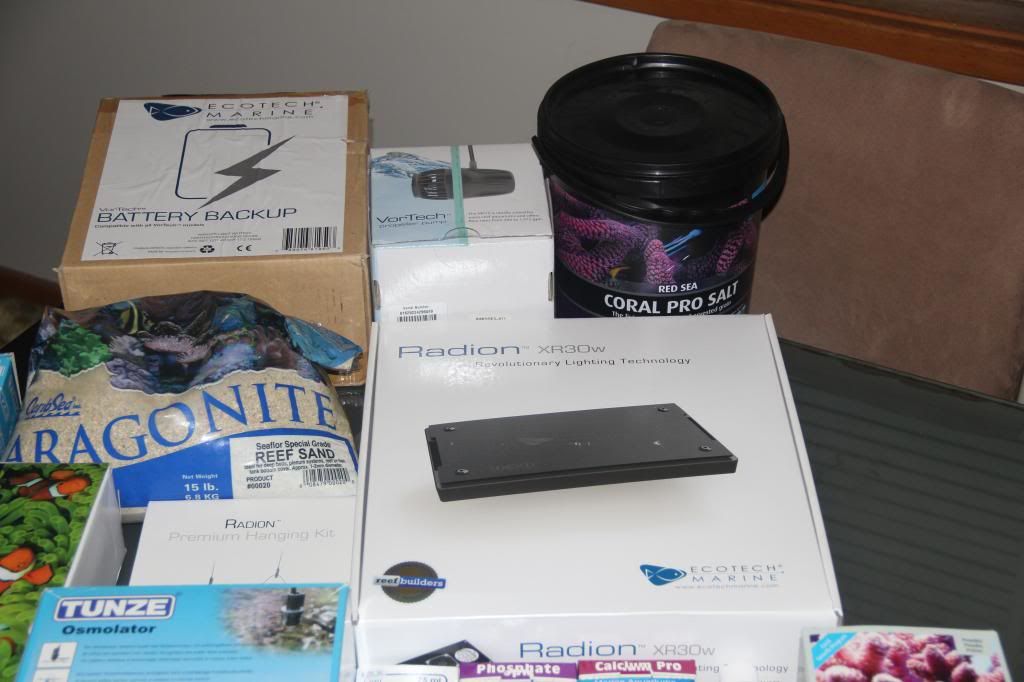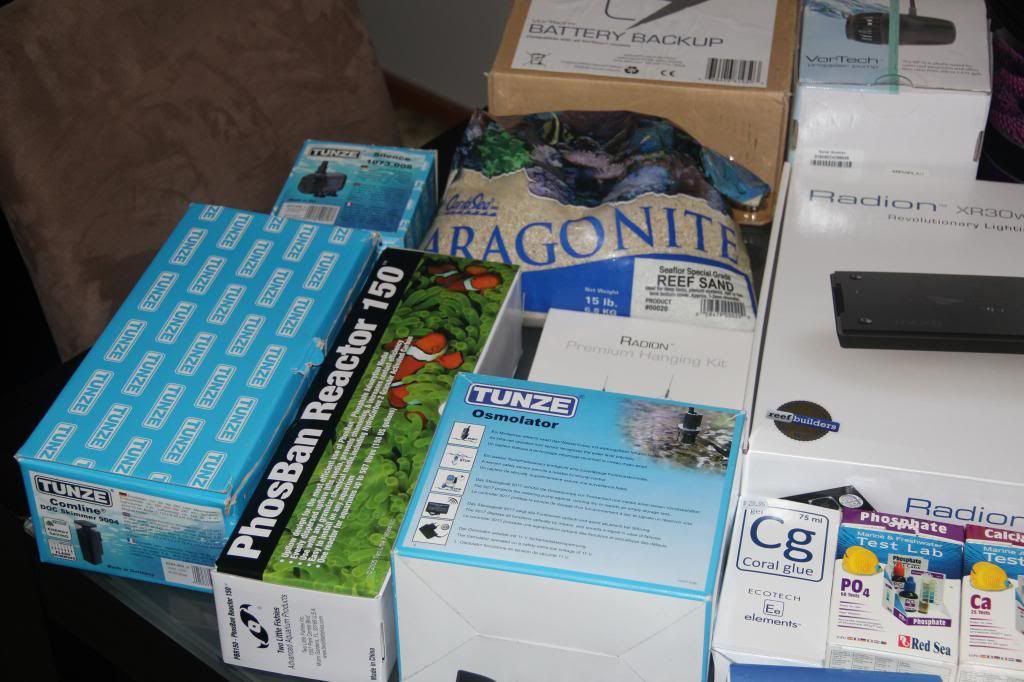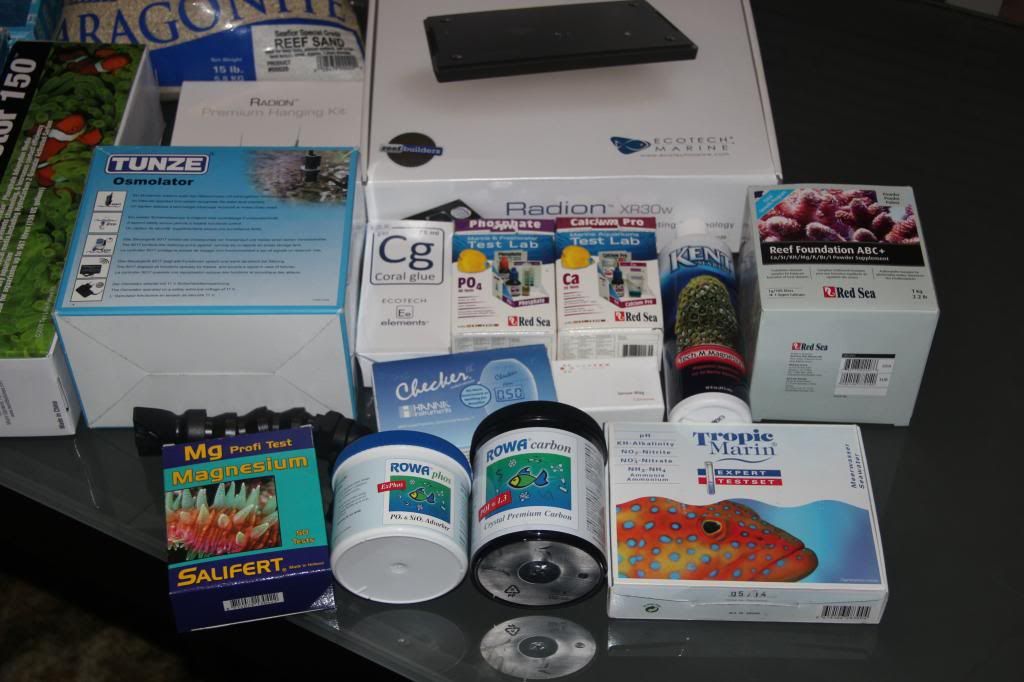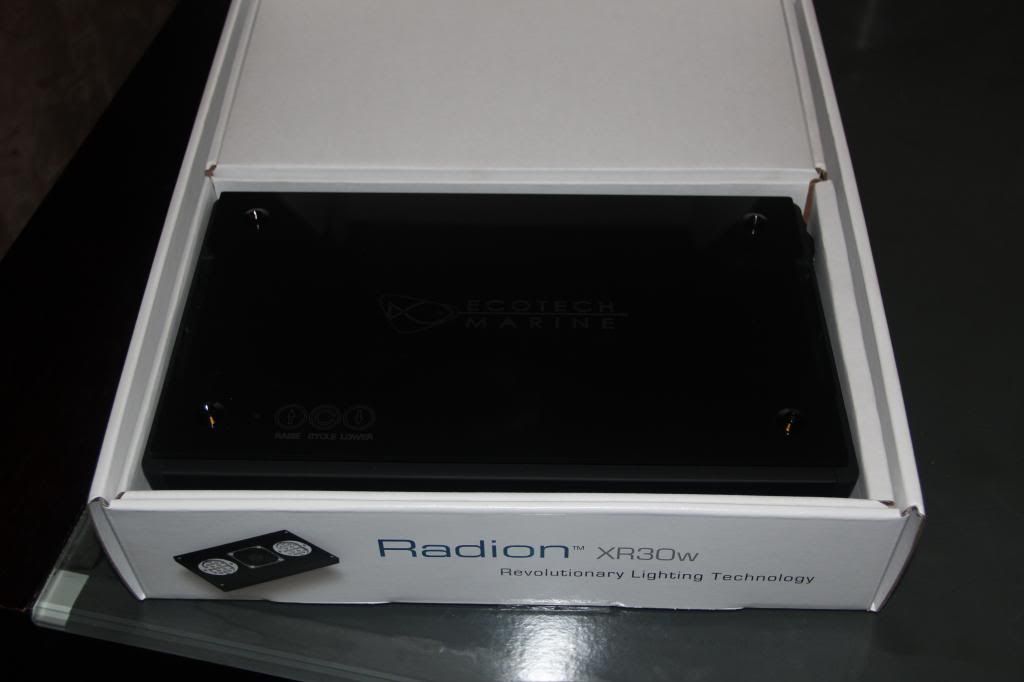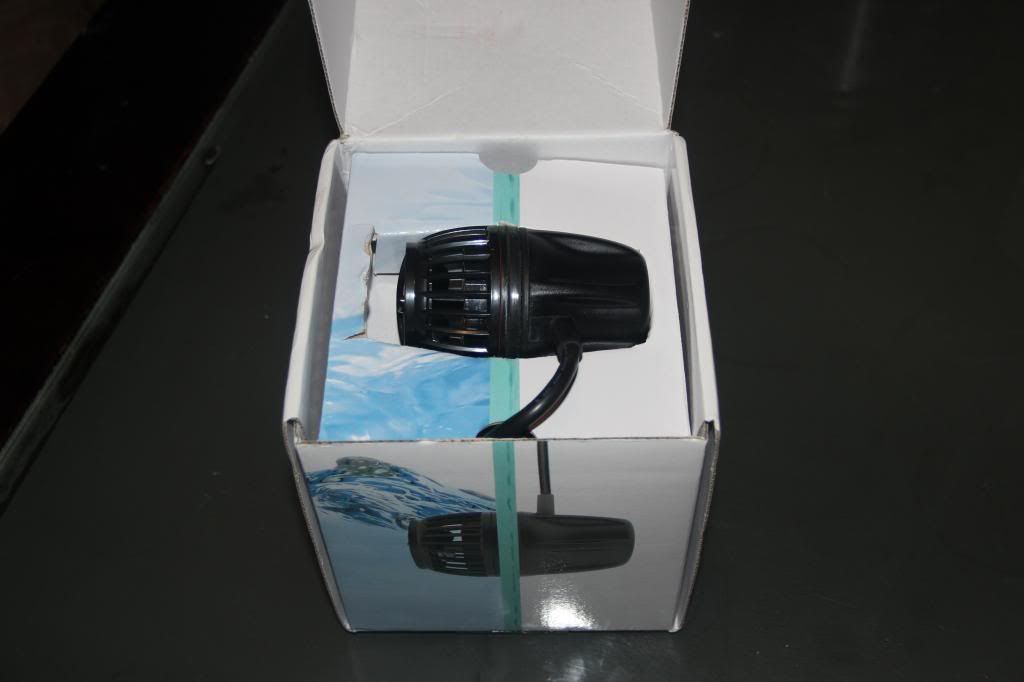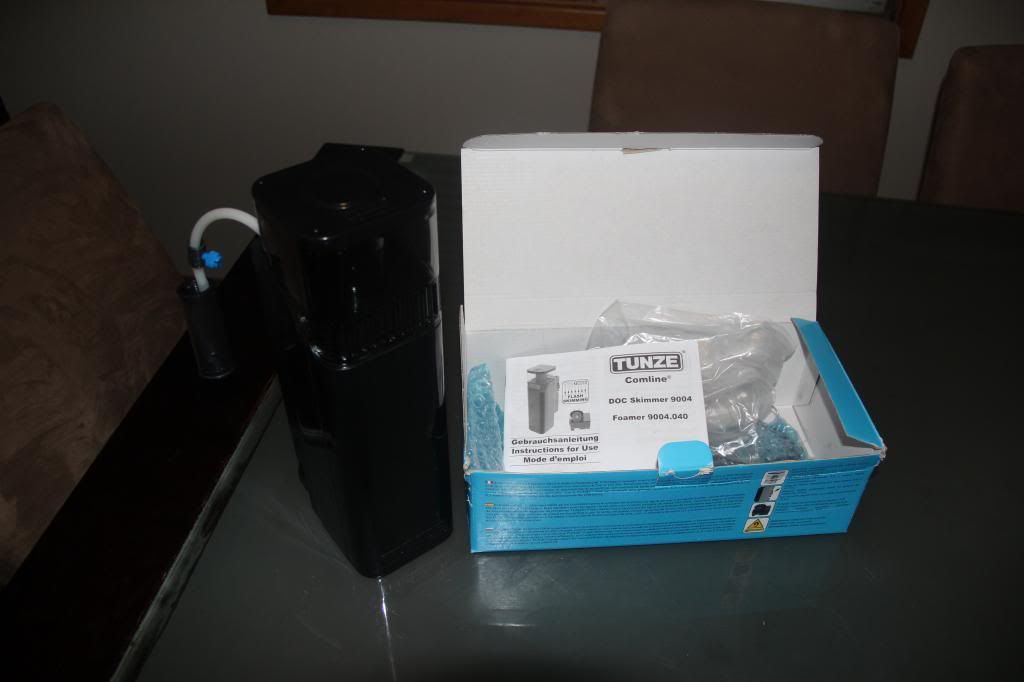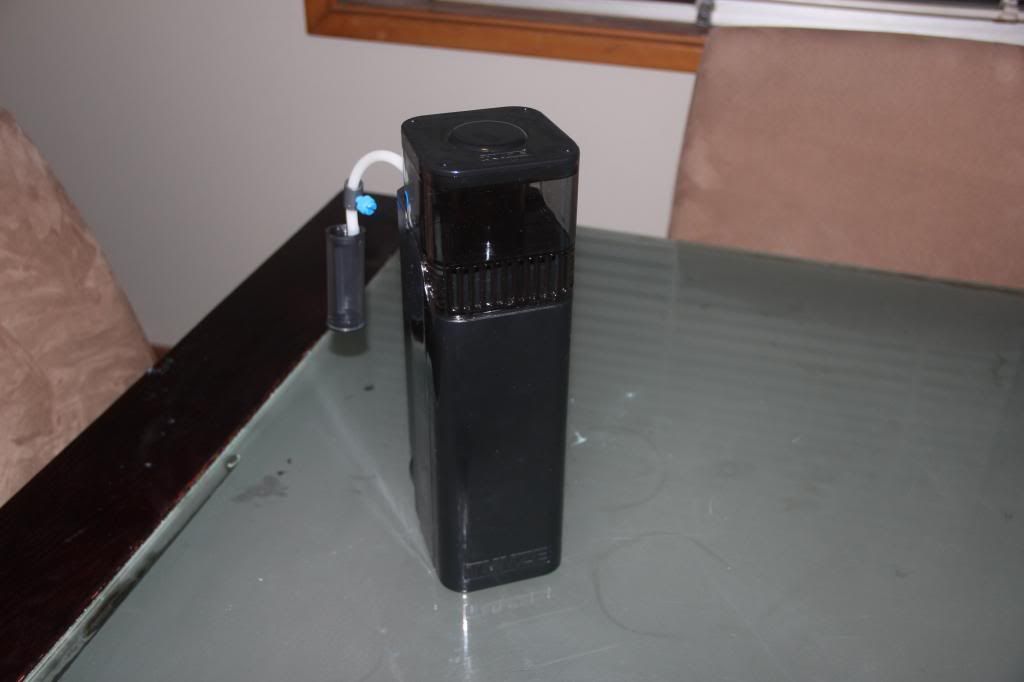 I like this feature of the 9004 you can have the optical sensor for the osmolator on the back of the skimmer, which is handy because the 9004 draws water from the surface so the water level wont change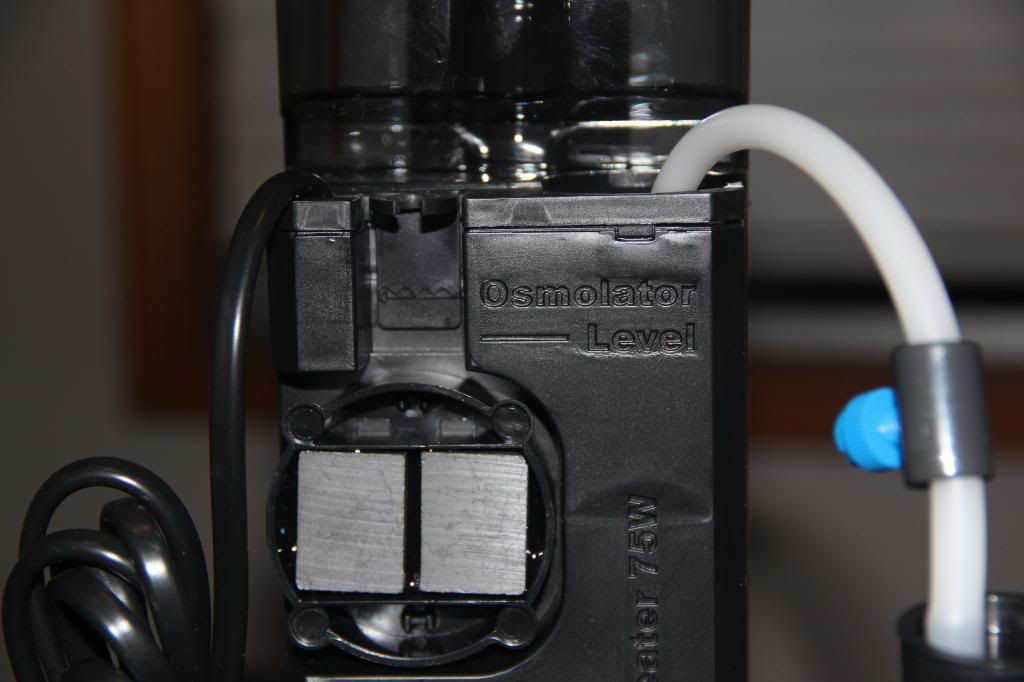 Thanks for looking, hopefully you all enjoy it as much as i will