Current FTS: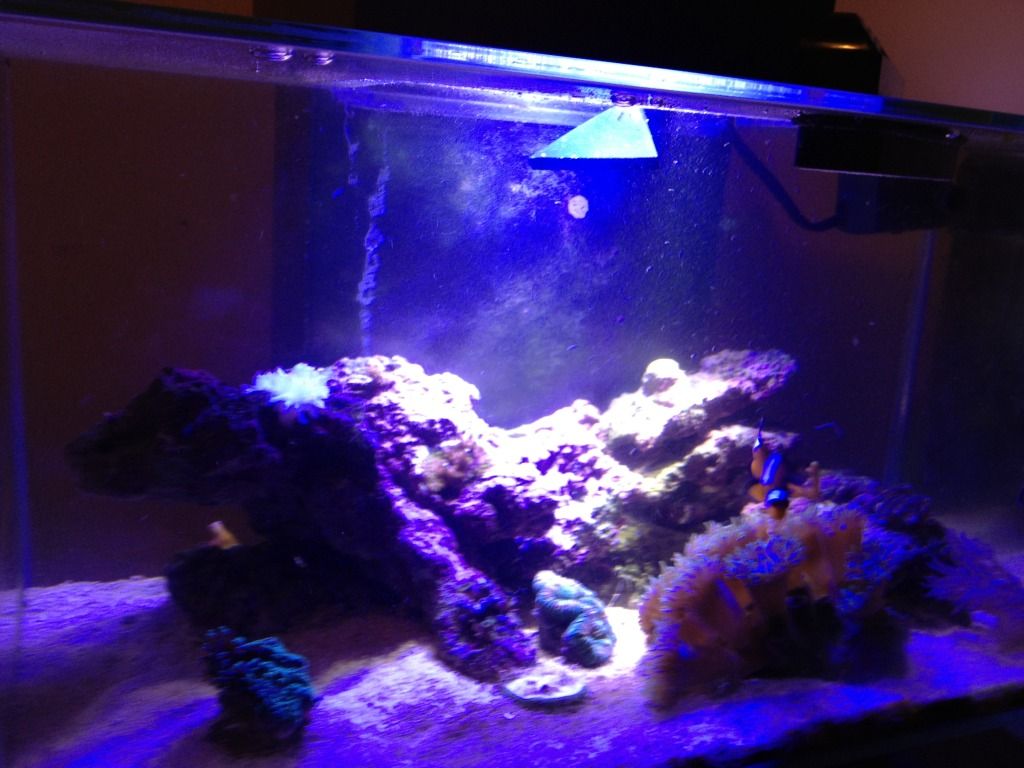 Introduction:
I started this tank because i really wanted to try salt water. I had kept fresh water fish for years and it seemed the next logical step! Originally the tank was set up around november but after an unfortunate tank crash i had to re-cycle the tank and start again
Thats when i decided to sump the tank, I'm pretty excited that the modifications are finally done. I'm hoping to run this tank with a relatively low cost (although i doubt that will really happen!
) and i hope that it will be fun and not too stressing.
System Type:
Mixed Reef, nothing too high maintenance at the moment
Display System:
Fluval Edge
Strike up Date:
Late December 2011
Display Tank:
Fluval Edge
Display Lighting:
DIY LED (4 x W, 4 x Royal Blue, 4 x Purple (UV)
Stand:
Bed Side Table
Hood:
The lid that comes with the tank
Sump:
DIY Acrylic sump
Refugium:
Got a DSB with some rubble in the sump
Refugium Lighting:
None yet
Support systems:
System Water:
NSW
Display Water circulation:
Eheim compac 300 and return
Return Pump:
Eheim compac 1000
Skimmer:
Reef Octopus NS-80
Evaporation Top Up:
Manual
Chemical Support:
-Calcium
-Iodine
Images:
Overflow box built before installation,
Cutting out where the overflow went
Overflow Glued in place
Acrylic Sump, Three compartments: 1. Skimmer, heater, filter (will run carbon) 2. DSB with LR 3. Return pump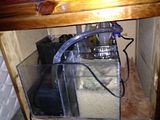 FTS